2016 is almost over and it's time to look back at the monster that it might have created; movies based off our favorite video game titles. In 2016, we saw the release of The Angry Birds Movie, Warcraft and later this month, Assassins Creed. While we don't know how Assassin's Creed will perform, the box office numbers for the other two weren't as great as people were expecting.
The Angry Birds Movie released in May to mixed reviews. It is currently sitting at a 43 on Metacritic and a 43% on Rotten Tomatoes. Despite having an all-star cast including Jason Sudeikis, Josh Gad and Bill Hader, the film did not perform well. Based on a budget of $73 million, it only grossed $349.8 million worldwide.
When you compare that $349.8 million to the other animated films like The Secret Life of Pets which grossed $875.1 million with about the same budget as Angry Birds, you could see that the movie didn't perform as well as the rest of the animated features that also came out this year, especially since Angry Birds had been a known property for 7 years already.
One of the reasons why this movie didn't perform as well as you would expect is because it released 7 years after the introduction and craze that was the original Angry Birds app. Back in 2009 when the craze first started, you would've wanted anything that was Angry Birds themed. 7 years later? That craze is gone. The buzz wasn't there.
Remember Temple Run? There were rumors of that turning into a movie when that was the big craze. But if you look at your phone now, you probably don't have it installed anymore. You can't make movies based on mobile games because those are just games for the moment and will be gone in a few months. Pokemon Go anyone?
The second video game related film that released this year was Warcraft. This movie was based off the widely popular MMO World of Warcraft developed by Blizzard. When you think of Blizzard, you think of the incredible lore that comes with each one of their titles. So you would think making a movie about the lore of this incredible franchise would succeed, right? Wrong.
Warcraft released in June of this year to negative reviews across the board. It currently has a 32 on Metacritic and a 28% on Rotten Tomatoes. People love the lore but it was adapted poorly to the screen. That is the thing that filmmakers have to look out for.
Another video game movie that came out this year was Ratchet and Clank. This was released alongside the Ratchet and Clank game that was re-imagined for PlayStation 4. It was a failure. With a budget of only $20 million, it managed to gross $13 million at the box office. It received a 29 on Metacritic and an 18% on Rotten Tomatoes.
Assassin's Creed is the third of Ubisoft's properties that they are bringing to the theatre. The first property that they brought to the big screen was Far Cry back in 2008. Having a budget of $30 million, it managed to gross a whopping $743,634. Let's also not forget about The Prince of Persia film that they released in 2010. That managed to gross $336.4 million which isn't that bad, but it wasn't received well by the critics or the fans. It currently sits with a 36% on Rotten Tomatoes and a 50 on MetaCritic.
With Michael Fassbender leading their third try at a video game film — and the first time Ubisoft have used their own production house –, you can form your own opinion of the movie when it releases on December 21. You can expect the fans of the franchise to see the film in theatres just because they are curious to see if it adapts well. But if you aren't a fan of the games, are you going to see the movie based off the trailers?
Video game movies have not had a good year. This year we also had rumors of a The Last of Us movie and the Uncharted movie. Why do we need film adaptations of these titles when the games are movies themselves?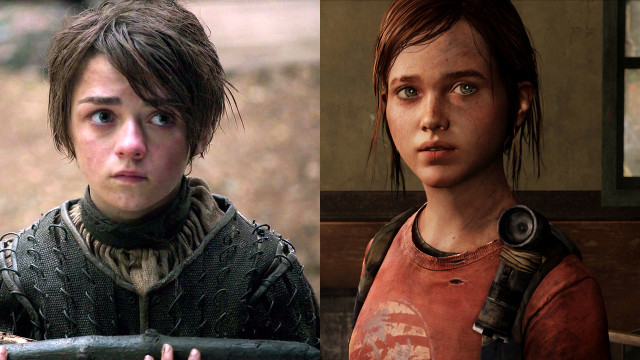 When you play The Last of Us, it is more of a cinematic experience than it is a game. The incredible story, characters and relationship between Ellie and Joel make The Last of Us better than most movies that are in the theatres today. It is a bonus that you can play the game.
Same thing with the Uncharted franchise. We don't need Mark Wahlberg to play Nathan Drake because we are used to playing Nathan Drake. Uncharted 4 was a great game, but people praised it more for its visuals compared to the actual story. If you really want an Uncharted movie, go watch Indiana Jones. How can you perfectly bring a beloved video game franchise to the big screen without ruining its legacy, and entertaining the hardcore fan base?
There are currently no movies based on video games to be released in 2017. But there are talks of sequels to the Angry Birds Movie and Warcraft. What will be the video game movie that opens the floodgates to the rest of the video game properties being made into films? It could be Assassin's Creed. That releases on December 21 in the US (January 1 in the UK) so maybe if that gets good reviews, we will see the Uncharted movie or maybe a The Legend of Zelda movie if Nintendo is feeling spontaneous.
What video game franchises would you love to see on the big screen?
About the author