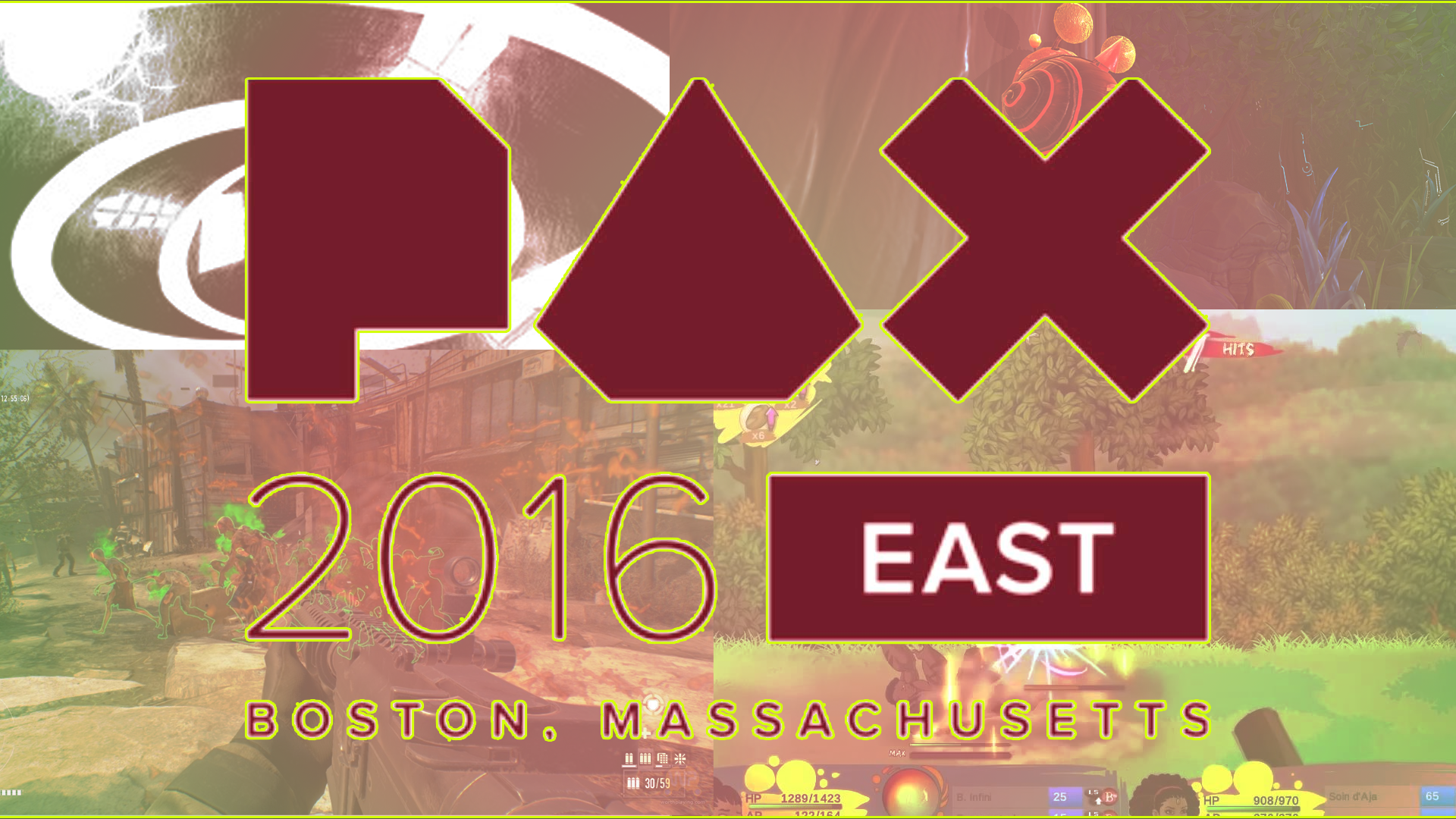 PAX EAST 2016 is just around the corner, and so far some pretty rad obscure games have piqued our interests. No, this isn't our top five favorites or some most anticipated lineup. These are just some hidden treasure gem games we think you should not miss experience playing at least once at Pax East 2016.
---
Mekazoo (PC, Xbox One, PS4, Mac, Linux)
Mekazoo is back with a 2.5 dimensional eye-popping neon co-op platformer for PC, Xbox One, PS4, Mac, and Linux. In Mekazoo, players team up with friends to skillfully handle a host of Mekanimals such as a wallaby or a mech-panda. Progress through this distinctly colorful and fast moving platformer at Pax East booth #5239!
---
Crossout (VR, PS4, PC)
The same developers of War Thunder with over 8 million players worldwide are showing off their next big game, Crosssout. Gaijin Entertainment mixes elements from MadMax with MotorStorm to bring a new team-based multiplayer combat slaughterhouse like nothing else!
The free to play MMO action game is in closed beta, but you may get access if you visit their booth #2106. Maybe.
---
Moving Hazards (PC)
Moving Hazard is in early access but already has many eagerly hoping to play. The competitive first person shooter has players in a post-apocalyptic wasteland as one of two military fractions. The world is overrun by zombies, but they aren't your enemies; they're your weapons! Command zombies to sniff out your enemies, eat their brains, and have them congregate to become a voracious cannibalistic mass of doom! You can also use environmental hazards that you can control as deadly weapons against the other team.
Multiplater stations will be setup at Pax East so battle with all your heart! Check Moving Hazard at booth #2121!
---
Aurion: Legacy of the Kori-Odan (PC)
Travese the world as the Young King of Zama to regain his rightful seat on the throne. After his wedding day and coronation, Prince Enzo Kori-Odan suffers a coup d'etate conspired by his brother in law Ngarva Evou. Exiled from his own land, Prince Enzo and his bride Erine seek to gather the Auronic Legacy in hopes of return to claim what is rightfully their's.
Combine skill in this dynamic real-time combat strategy RPG based on African myths and lore. Created by Kiro's Games, the first ever game company in Central Africa, watch as the royal couple fights in this 2D African-based Fantasy Action RPG published by Plug In Digital Label.
Kiro'o Games and Plug In Digital will be in the Indie MEGABOOTH stand, hall B, level 0.
Check out the Official Game Website here. Check out the Aurion Kickstarter here.
---
Blind (VR)
In this narrative-driven psychological thriller for virtual reality, players explore a large mysterious mansion as a blind girl and must find their surroundings using echolocation; the use of sound waves and echoes to determine where objects are in space. Players must avoid a sadistic villain while discovering the truth behind the house.
She has no memories, and only darkness surround her.
Blind is a fully immersive and unique experience using bin-aural audio and motion control that will have players feeling transported into the game. Check them out at booth # 4212.
Are there other quirky games you're excited to see at Pax East? Let me know in the comments below!