PAX West 2019 is officially in the rear-view, and with it go a whopping 35 games with which I went hands-on this weekend. Everything from huge blockbusters and the littlest indies to new platforms and remastered classics were all on display, and I was fortunate enough to demo many of them.
I'll be bringing you impressions of many of these games all week, but I figured it's best to kick it off with one of next year's biggest games: Marvel's Avengers.
After an admittedly confusing debut at E3, Crystal Dynamics spent the Gamescom-PAX doubleheader trying to clarify what Avengers really is. After a 20-minute demo and a sitdown with one of the game's lead developers, we learned five important details.
Thor's Mjolnir Is Just as Fun as Kratos' Ax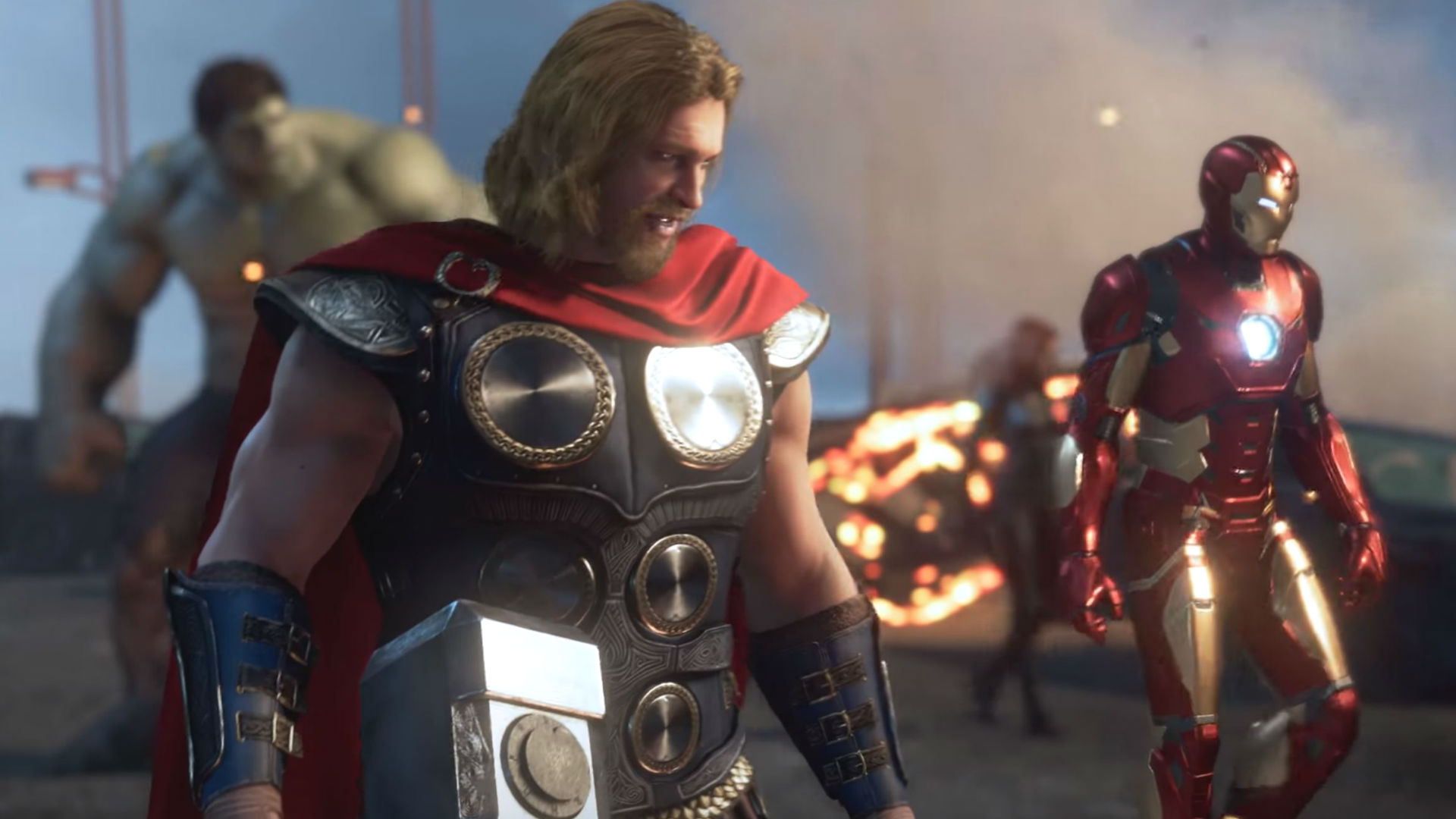 When one of God of War 2018's combat designers joins your team and you also have a big beefy hero who throws blacksmithed metal around, you'd be right to bring back the awesome throw-and-recall mechanics of Kratos' ax.
That's exactly what Crystal Dynamics has done with Thor, who can now fire Mjolnir at baddies and call it back for a second round of blunt force trauma on command. Just like it survived God of War's 20-hour story without ever getting old, I can expect the same will be true every time we step into the boots of Thor when playing Marvel's Avengers.
Multiplayer and Single-Player Have Their Own Distinct Mission Strands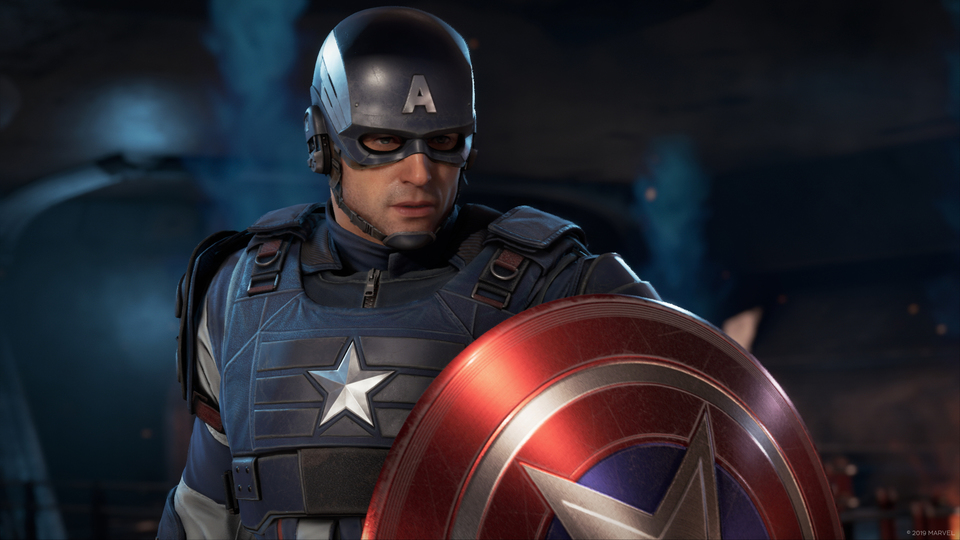 One of the big discrepancies players had after E3 was how single-player and multiplayer content co-existed in Avengers. The devs heard this criticism loud and clear and even offered something of a mea culpa for past confusions.
Now, it's been explained that players will have a traditional campaign, called Hero Missions, but along the way, they will unlock various Warzone missions as well.
In Warzone, you play with up to three others players (or remain solo if preferred) and take on these additional quests. While you can avoid these missions and just focus on the story, Crystal Dynamics assured us that anyone who is a fan of Marvel will have plenty of reasons to play the missions given the undisclosed rewards that await your successes.
Yes, You Can Grind for Better Gear
—

And 80 Years of Marvel Throwbacks
In those same Warzone missions is where you'll find much of the loot players will be avidly chasing. But it won't just be about getting better loot.
You'll also be able to unlock character skins that pay homage to Marvel's illustrious 80 years of history. Crystal Dynamics was elated to share that they've got the whole backlog of the brand to work with, which they admit is more than they could ever actually use in a lifetime.
They also mentioned that gear function and fashion will exist separately, so if you're fond of a certain style but don't want to lose your gear buffs, you don't need to compromise.
All Additional Heroes Will Be Free, But You'll Beat the Game with the Starting Five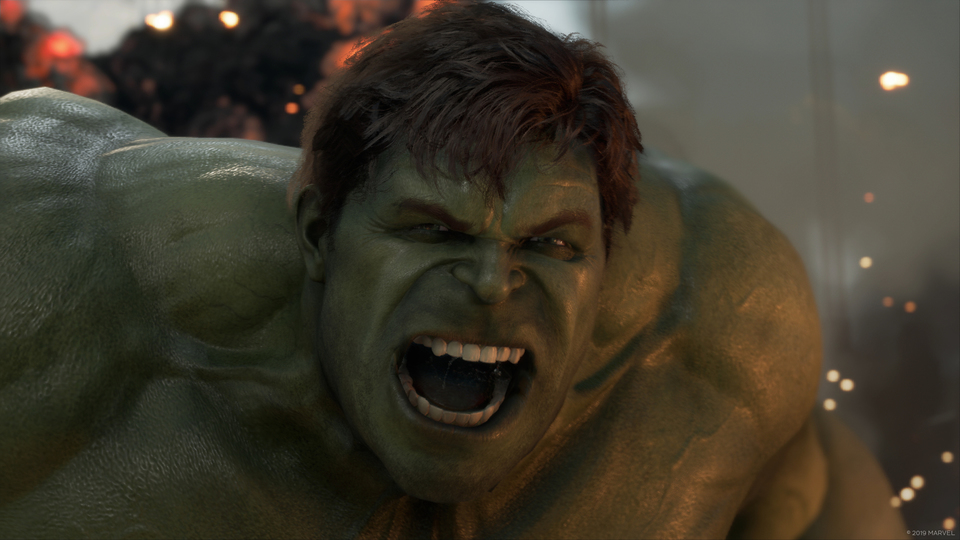 Crystal Dynamics is already planning for the important post-launch era of Marvel's Avengers, and they've promised every superhero that comes after launch will be free.
I asked if that meant any would be integrated into the main campaign, and I was told while every new hero will have their own fully-fledged campaign missions, players will beat the main story with the starting five: Captain America, Black Widow, Iron Man, The Hulk, and Thor.
Eagle-eyed viewers can likely already guess who may be among the first expansion heroes. The latest trailer shows what looks like a young Kamala Khan going down with the Avengers' float on A-Day, but as the stoy then flashes forward five years, no one should suspect she perished in the chaos.
Ms. Marvel certainly looks like she'll be one of the many post-launch heroes.
Crystal Dynamics Remains Super Tight-Lipped About The Game's Big Bad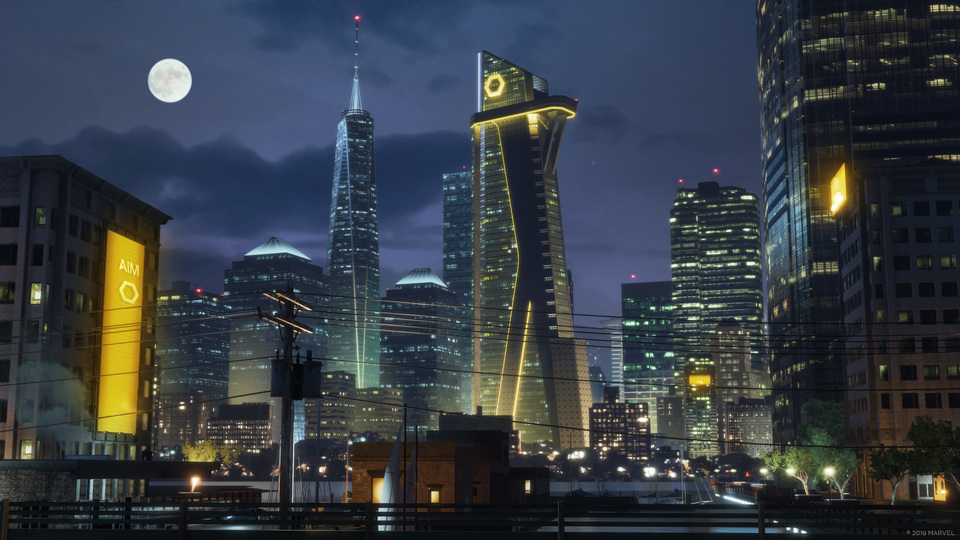 The last question I had for the studio regarded the apparent enemy in the game, a corporation called AIM. This mega-corporation has taken over the civilian protection industry in the wake of the Avengers' disbanding, but their technocratic rule goes awry in the five years the Avengers are disassembled, leading our heroes to reunite, some of them rather grudgingly.
What we don't yet know, and what Crystal Dynamics is playing very coy about, is who the Big Bad at the top of AIM will be.
I asked if we would learn the identity of that villain in pre-release marketing or if we won't know until we finish the story, and a PR rep shut me down like a Marvel movie marathon when it's time to watch Raimi's Spider-Man 3. I'm eager to find out who it is, but I'd expect even if future trailers tell us who the Big Bad is, there is probably going to be a Bigger Bad behind them.
This is comics, after all.
Keep it locked here as we share more impressions from the PAX West show floor all week.
About the author