PUBG Mobile recently rolled out an update for their game. For the most part, it was just bug fixes and optimizations. However, there was one new addition in particular that stood out to me. That one thing is temporary clothing drops. Basically, they added a new loot box called an Outfit Box III.

What these boxes drop are a limited pool of some of the rarer clothing. What's different about these crates as opposed to the normal Soldiers Crate is that the clothes they give you can only be worn for a limited number of days after opening them. I personally feel that this is a step in the wrong direction for PUBG Mobile, and I'm here to let you know why.
My first thought after seeing these clothes was Why did they think players wanted this? As far as I know, the addition of temporary clothes was only done for mobile. Given that they haven't monetized the game yet, it seems as though this is the first step towards a skeezy loot box system. I don't say "skeezy" just because it's loot boxes, but because the rewards are temporary.
I'm a person who likes my characters to look their best. On top of my playing The Sims Mobile for the past couple of weeks, my attention to my outfit has been more keen than ever. That being said, I don't mind dropping a couple of bucks for a chance to get some sweet threads. However, I can guarantee you no matter how good the clothes look, I'm not spending a dime if it only lasts for a week.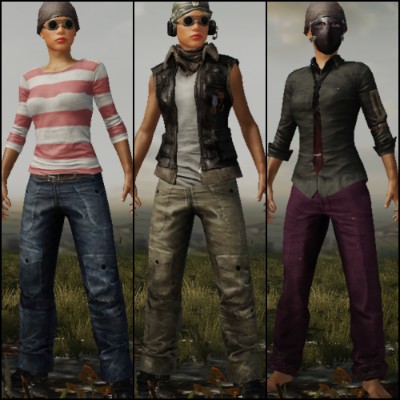 Another thought towards this recent change is that these temporary rewards are taking the place of permanent rewards. My logic here being that if they didn't have the option to give us temporary loot, they would give us permanent loot instead. Nowhere is this more infuriating than the reward for getting gold rank this season. Up until the update, we were all led to believe that if we got gold before the next season, we would be getting this sweet jacket.

And that's a great reward. It's an exclusive item that after a certain point can't be attained. So if you get it, it's an exclusive trophy to display your accolades. It's a meaningful piece of loot because not everyone can get it.
After the update, all players who have played in at least five gold matches will still receive that jacket, but the jacket only lasts 80 days. This isn't too bad. You still get to wear it for a whole season before ideally attaining the reward for the next season. However, I would much prefer to build a collection of my high-rank rewards, having something to look back on that represents my accomplishments. This is by far my biggest gripe about this feature, and has now made me lose interest in getting gold whatsoever. And that leads me into my final point.
It's a pretty simple concept that you want your players to enjoy buying things in game. If your players actually feel good about spending money, then of course they're more likely to spend more of it. Personally I'm a player who doesn't mind throwing some money at a mobile game if I enjoy playing it. While I can't speak for everyone, I can guarantee that I will not spend a dime on cosmetics if I can only have them for a limited time. Regardless of how rare the item is, if it vanishes in a week, the best reaction I will give is a disinterested "cool," and that is not a feeling worth spending money on.
I guess at the end of the day, I'm just confused. Confused about why anyone would want this and why the creators who implemented this thought players would. It's an addition to their current loot system that only diminishes its value and disincentivizes people to potentially spend money in the future and rank up in order to get seasonal rewards. Now to be fair, we're talking about cosmetics here, and nothing that significantly impacts your ability to play the game. That being said, I still felt the need to express this is a bad direction for the game, for the creators, for the players … for everyone.
About the author