Lightning, the main protagonist of Final Fantasy XIII and Lightning Returns: Final Fantasy XIII, is a mixed bag of opinions among fans of the Final Fantasy series. She was originally designed as an attempt to create a strong female lead that was adept at combat and less feminine than the typical Final Fantasy heroine. As time went on she became something more, Square Enix pushed her into the spotlight, and soon she was everywhere.
Lightning has appeared in no less than fifteen (coincidence?) separate Square Enix titles in the past six years, and even moonlights as a real world fashion model. Generally she is well-received, sporting a large number of fans among the community — particularly in the Japanese market. Her creator, Motomu Toriyama, is even a self admitted fan of the character, possibly bordering on obsessed. However, excess may do you harm…and Lightning is a prime example of this.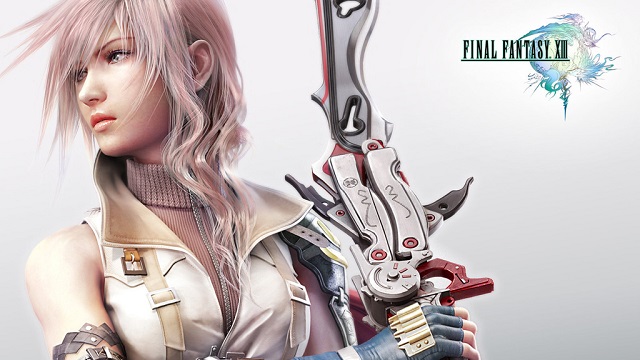 Final Fantasy XIII did not release to stellar fanfare and celebration. It received lukewarm reviews and fan feedback, and is generally considered a mediocre or below average entry to the Final Fantasy series. Square Enix and Toriyama would not give up on Lightning however, pushing forward two sequels to Final Fantasy XIII. While they were both adequate improvements over the first installment of the Fabula Nova Crystallis series, they were received with indifference, and many started believing that Final Fantasy was slowly dying.
Square Enix — though they would not admit it — realized they had a problem. Lightning was not selling, and neither was Final Fantasy XIII. Sister projects in the Fabula Nova Crystallis were rebranded. Final Fantasy Agito XIII was renamed to Final Fantasy Type-0 and eventually Final Fantasy Versus XIII became what we now know today as Final Fantasy XV.
Final Fantasy XV is the first entry in the series that does not feature Lightning in some way since her initial creation.
Even the previous mainline entry in the series — Final Fantasy XIV — was incapable of escaping her. She appeared in a special event that lasted for nearly a month when Lightning Returns: Final Fantasy was released in Japan, then returned again when the title made its debut to the rest of the world.
It's a breath of fresh air not to see her familiar pink hair and signature gunblade. Noctis is not exactly a major departure from the stereotypical downcast sullen hero of a modern Final Fantasy game, but he is a welcome change. Fans of the series are eager to exit this era of Lightning and explore the future of Final Fantasy, whatever it may bring.
Hopefully Mr. Toriyama will settle down with his creation, and let Noctis enjoy his time in the spotlight. Additionally, lets hope Noctis does not overstay his welcome the way Lightning has.
About the author