At E3 this year, Bethesda did another surprise release dates by announcing The Evil Within 2 and having it be released this year. At a Bethesda event yesterday, I was able to get my hands on the new game and play through one of the chapters.
I never played the first Evil Within game — but before trying out the sequel, I watched gameplay of it so I would know what I was getting myself into (since I usually hate jump scares and horror games). Both the original game and this new demo had their fair share of jump scares, and had me covering my eyes whenever I had a feeling something was going to pop up.
If you want to check out the full gameplay reel from the demo, you can do so by checking out GameSkinny's YouTube channel here. Or keep reading to get a feel for my impressions of the game so far.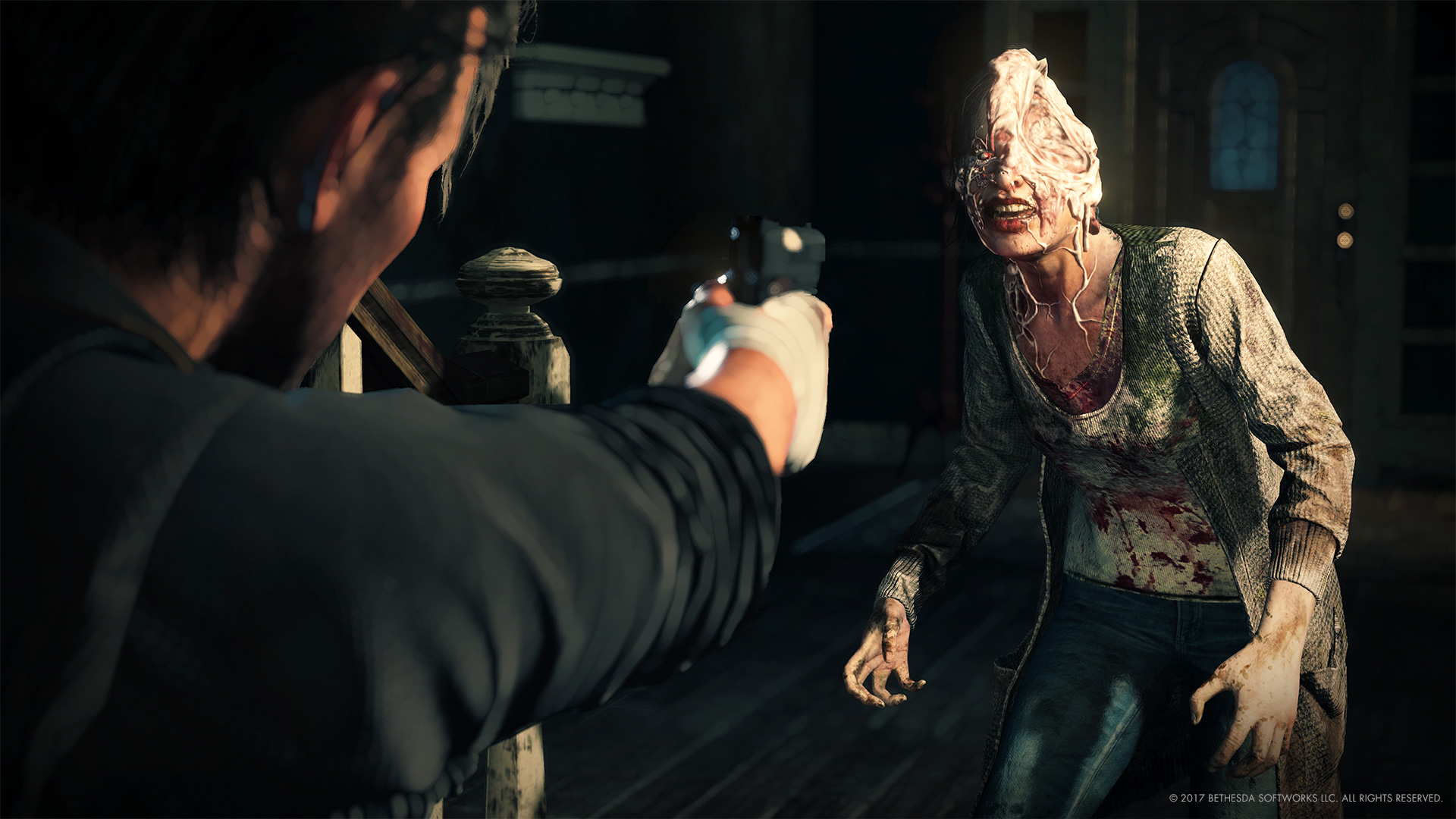 Starting Out and Speccing Characters
I was surprised with how much I liked Evil Within 2, given my general disdain for horror games. But much to my surprise, I really enjoyed my time with it. It looked beautiful and ran great on the PC I was using. Based on the reactions of the other people I played with that have played the first one, they loved it as well.
The weapon upgrade system (which you can see in the beginning of the video) shows a lot of different things you can do with the weapons. I took on more ammo capacity, which came in handy for the number of enemies that I had to take down.
The character upgrade screen with Tatiana is very in-depth. It's about what you'd expect in any other game that allows you to upgrade characters, so it felt familiar to navigate. Because I tend to die pretty often in new games, I opted to increase the health of my character so I could enjoy the demo without restarting all the time. The upgrade system also allows you to upgrade how quickly you recover health or stamina, among other options. So there seems to be a wide range of possibilities for upgrading your character to suit your playstyle.
Graphics & Sound Design
The graphics in The Evil Within 2 were really nice to look at. Bethesda pretty much always knocks it out of the park when it comes to making games look amazing, and this sequel is no exception. The environment around you — along with the mental mishaps in the character's head — looks incredible.
The sound design was on point, too. The music never lost touch with the game's aesthetic, and always kept building the suspense. Little touches like hearing voices and items moving in the distance as you walked down a hallway added to the horror and general uneasiness that this IP is known for.
Gameplay and Horror Factor
As you might guess, the gameplay in Evil Within 2 is similar to the original game. The combat was especially intense — it felt like the enemies I was trying to kill were always right behind me unless I was hidden. And some of them were pretty difficult to take down, but the game encourages you to take advantage of the environment to get past certain areas.
At the 7-minute mark of the video, you'll see an enemy that just wouldn't go down when I riddled her with regular bullets. But after surveying what was around me, I was able to take a huge chunk of its health by lighting gasoline on fire and shooting certain barrels.
There weren't many puzzles in the level I played, but I really enjoyed the puzzle you'll see at the 15-minute mark in the gameplay footage. I had to look through a camera, then explore the area to pick up a necklace and some flowers in order to solve the puzzle. This was really cool, and I kept getting spooked each time I had to turn the mannequin because I was expecting to see something. Even though nothing ever popped up, this is still a testament to how eerie the game's environments were.
Last but definitely not least, the horror and jump scares in this game are insane. There were so many times where I was scared to look at the screen or didn't want to venture into a pitch-black area because I knew something was going to pop out. Evil Within 2 puts you in a terrified mindset early on, and the sense of unease will stick with you throughout your play time.
Around the 25-minute mark, as I was nearing the end of my demo, I was straight up covering my eyes because I knew something bad was going to happen. Having the Bethesda rep come over and tell me that I wasn't "going to like what's down there" definitely didn't help the situation at all. Though the final creature was easy enough to take down with a high-powered shotgun, it definitely wasn't nice to look at and was pretty awful to face in a fight. So I can only wonder what lurks in the darker depths of the game later on in its progression.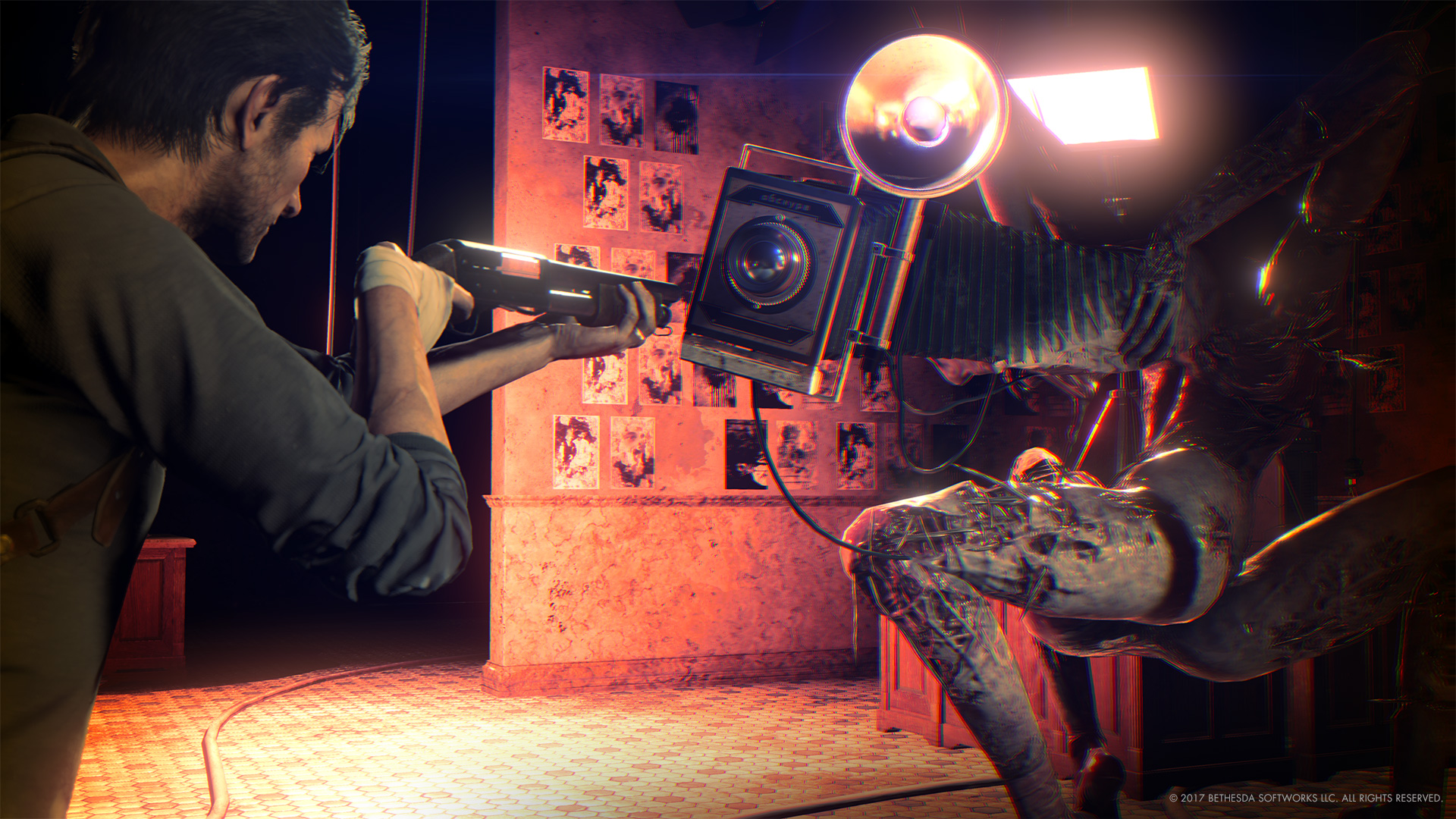 If you are a fan of the first Evil Within, I'd say you should definitely pick this sequel up when it releases on Friday, October 13 for PC, Xbox One and PlayStation 4. I may not be a fan of horror myself, but I will definitely be playing The Evil Within 2 when it launches, because this preview hooked me and I can't wait to get back into it.
About the author