Nioh has seen great success, both critically and commercially, since its release a little less than a month ago — having already sold over a million copies. This game takes a lot of inspiration from other titles in the genre, but it adds enough of its own identity to stand just as tall as franchises like the Souls/Bloodborne series.
It seems like with all the hype surrounding the game and the glowing reviews that have come out since its launch, Nioh has secured enough interest to warrant a sequel. Team Ninja hasn't confirmed anything of the sort yet, but it's hard to deny that the game could easily spark a long-running franchise to fill the Souls void.
But will it actually happen? Let's speculate!
A Brief History of Nioh
There was a time when Team Ninja was the gold standard for all other developers in the action/adventure genre, thanks to its Ninja Gaiden series. The games had their own trademark style and identity combined with a beautifully fluid — yet punishingly deep — combat system. Much like Nioh does now.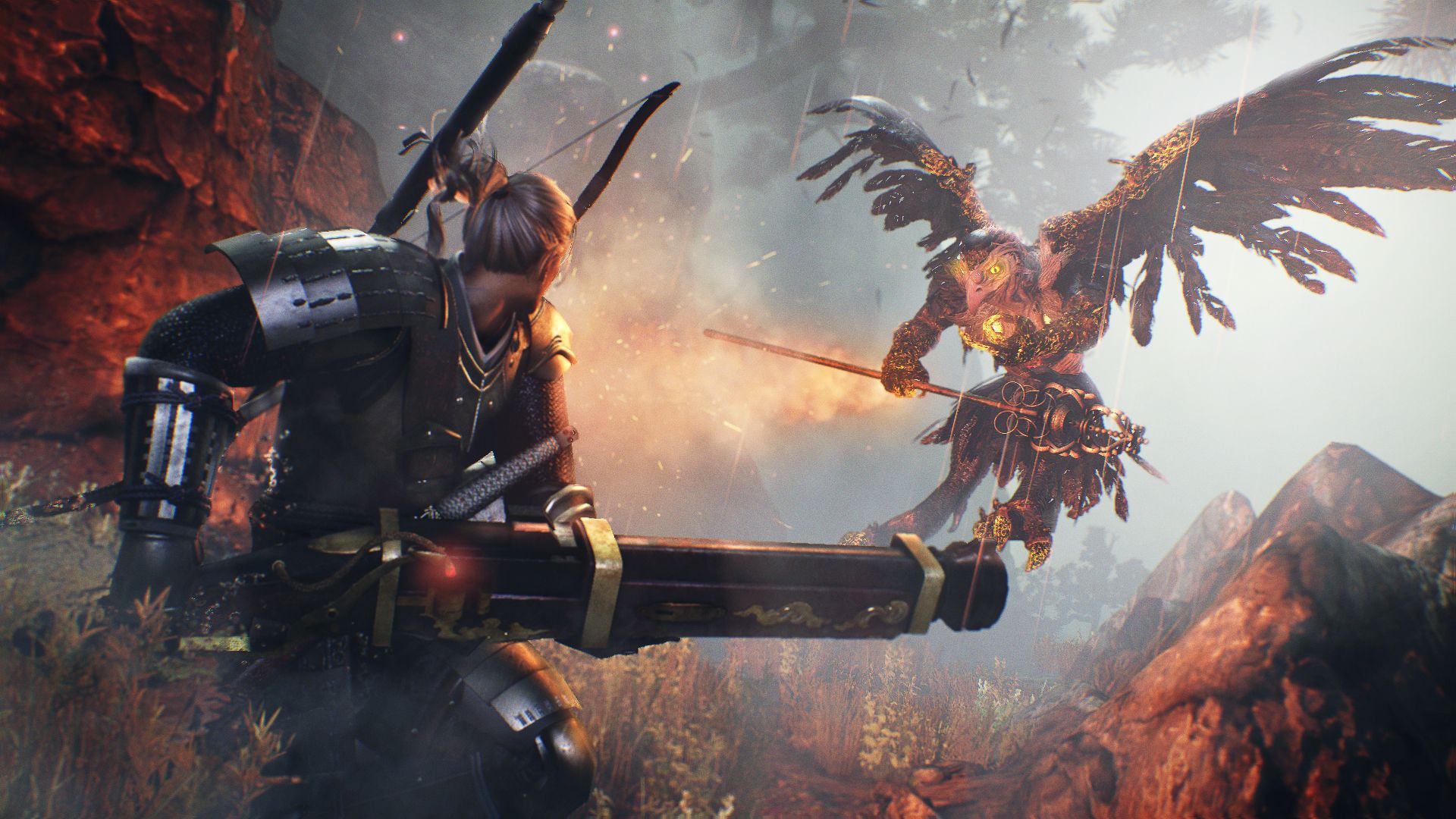 From 2005 onwards, there was a sudden uptick in the popularity of action/adventure titles like the God Of War series, Heavenly Sword, and Star Wars: The Force Unleashed. However, these games were far easier and more accessible to regular players than Team Ninja's Ninja Gaiden. And that pushed the developers to try and widen the franchise's appeal in the mainstream and align it more with Westernized titles — which of course went against its own distinct style.
As a result, Ninja Gaiden 3 and Yaiba: Ninja Gaiden Z were a great disappointment to fans and critics alike. Nioh's creative director Tom Lee even admitted that the change in direction and focus caused the team to feel as if they'd lost their way.
Then sudden rise in popularity of exceptionally difficult games, like the Souls series, offered Team Ninja a chance to reclaim what made their games so distinctive. And TN's new project Nioh was the perfect way to get the team back on track.
Nioh started its development cycle as a film project known as Oni, and was set to be made by the legendary Seven Samurai director Akira Kurosawa. Then in 2005, Koei Tecmo co-founder Kou Sibusawa announced the adaptation of the script as an RPG.
The game saw many different forms over development, and at one time was in the style of Koei's own Warriors series. But it wasn't until Team Ninja was brought to work on the game's combat in 2010 — and eventually took over full developmental responsibilities in 2012 — that they truly put their own stamp on it.
Dropping The Ball
As a result of Team Ninja's involvement, Nioh has become one of the contenders for 2017's 'game of the year' in what is already becoming a landmark year for gaming greatness. It's worth mentioning, though, that the game's commercial success and widespread attention was no doubt helped by Sony's involvement in publishing the game as a first-party exclusive in the West.
Many may remember back in 2009 when Sony refused to publish From Software's Demon's Souls in the West, assuming that it didn't have Western appeal and that it wasn't very good. Sony Worldwide Studios boss Shuhei Yoshida admitted in an interview with Gameinformer in his own words:
"This is crap. This is an unbelievably bad game. So I put it aside.

Luckily third party publishers, Atlus in North America and Namco in Europe, [saw its potential] and it really became a great hit outside of Japan.

We definitely dropped the ball from a publishing standpoint, including the studio management side. We were not able to see the value of the product we were making."
Demon's Souls eventually went on to be a critical success, and a cult hit which was spiritually succeeded by the more commercially successful Dark Souls series and Bloodborne (another Sony exclusive).
Learning From The Past
Learning from his own admitted mistakes, one could safely assume that Shuhei Yoshida must have noticed that Nioh would not only appeal to fans of the Souls series, but also potentially fill a gap left open by From Software since the revelation that they would be moving away from the Souls series.
As if determined not to let history repeat itself, Yoshida went as far as announcing Nioh as his most anticipated game of 2017. He even made the game one of the technical showpieces of Sony's new hardware — the PlayStation 4 Pro.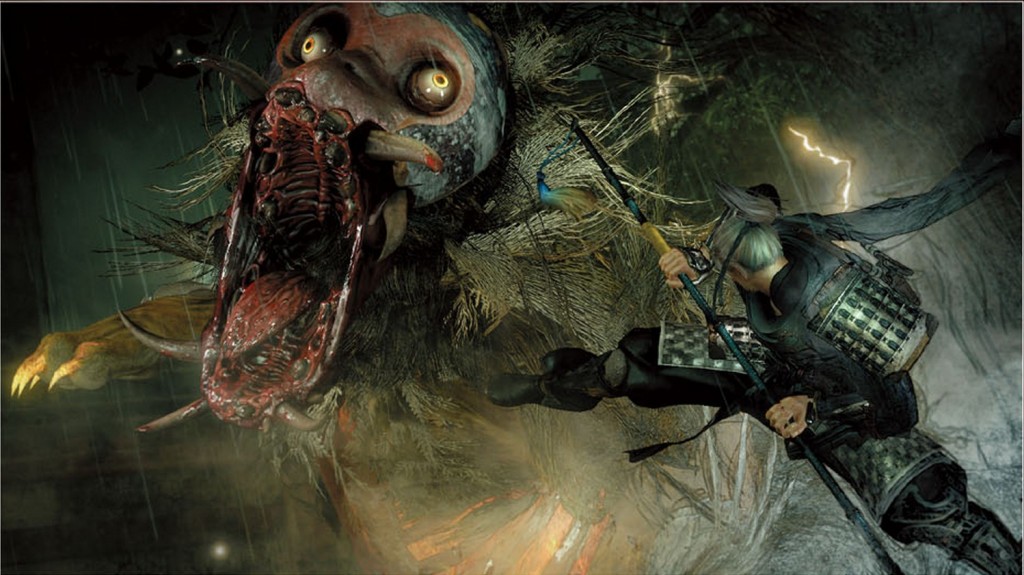 Capitalizing On The Future
Thankfully for Sony, Koei Tecmo, and Team Ninja, the promotion and hard work on Nioh paid off, and the game has gone on to sell very well. There was no sacrifice of difficulty, and definitely no pandering to a Western audience. And instead of being known as a straight up Souls clone, it added as much to the genre as it borrowed, while maintaining a distinctive personality of its own.
With this success in mind, it would be safe to assume that Koei Tecmo — being a publisher renowned for releasing sequels — would want to capitalize on the games success for the future. And Sony probably will too.
In an interview with Destructoid, Nioh's director Fumihiko Yasuda seemed very open to the possibilities of a sequel sometime down the line, stating:
"With the same concept of samurai action, time and protagonists in future titles may change, but we will remain steadfast in creating solid action games for a worldwide audience."
So it seems very plausible that there could be a sequel to this Samurai action RPG in the future, but with a different protagonist and time period. The game's mystical and supernatural themes — plus its focus on authentic Japanese time periods and historical figures — could expand the story even further in a similar way to the Assassins Creed series. For now and the near future though, the developers are focusing on expanding this game with DLC and updates.
Would you like to see a sequel or successor to Nioh? What do you think it would look like? Let me know in the comments below!
About the author