Unless you are completely submersed is eSports, it can be difficult to keep track of all the players. Established professionals dominate highlight clips, player interviews, and award ceremonies, while rookies struggle to make a name for themselves.
This article is for all the upcoming eSports talent who deserve some time in the spotlight.
By scouring player statistics, reading profiles, and using some of my own eSports knowledge, I have compiled a list of eSports rookies to look out for in 2016.
---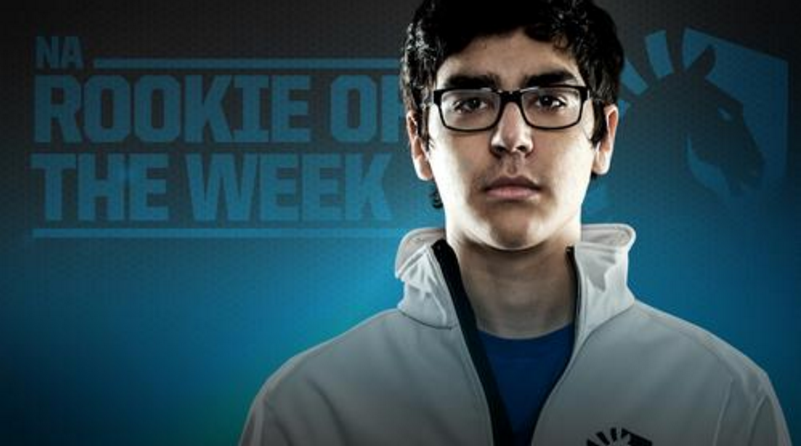 Joshua "Dardoch" Hartnett
League of Legends
Signed on by Team Liquid just before the NA LCS Spring Split, Dardoch has been getting attention for his stellar jungle play and confident attitude. He replaced "IWDominate," and is showing the professionals that he has what it takes to compete in the LCS.
Prior to Team Liquid, Dardoch played on several teams in the Challenger Series, including Storm, Magnetic, and Team Liquid Academy. TLA was actually considered one of the best teams in Challenger because of Dardoch's performance, and the team suffered when he left.
Dardoch's Rek'sai pentakill vs Team Frostbite was one of his finest moments.
Aside from his obvious skill, Dardoch is incredibly confident and ready to take on the best. In an interview with LoL eSports, Dardoch mentions he wants to play against C9 after the team told told Summoning Insight that Dardoch wasn't world class.
Yeah, I really want to play against C9. [laughs] I want to smash them
Currently, Team Liquid is 7W-7L in the NA LCS, but maybe Dardoch can help carry the team against CLG on March 12th.
Until then, fans can follow Dardoch on Twitter to see what he is up to.
---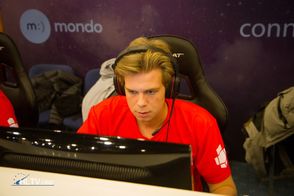 Kristoffer "Mystic" Michelsen
Counter-Strike: Global Offensive
Popular in the Norwegian CS:GO scene, Mystic has been making an impression with his stellar pistol and rifle play. He showed his skills during the FragBite Masters, where he pulled off two quad-kill holds for LGB eSports. It is quite impressive.
Mystic's rifle play during FragBite was enough to get him signed on LBG as a full-time member. However, he was only on LBG for a little while as he switched to the British CS:GO team, London Conspiracy. Mystic put on great performances and helped his team take 1st in the D!ngIT Weekly Cup #22, 99Damage Arena 16, and 99Damage Arena 17 near the end of 2015. He left the London Conspiracy in January 2016.
He currently plays for Panters, but given his rifle and pistol skills, I'm sure he will do well in any team he is on.
Follow Mystic on Twitter @mysticLC.
---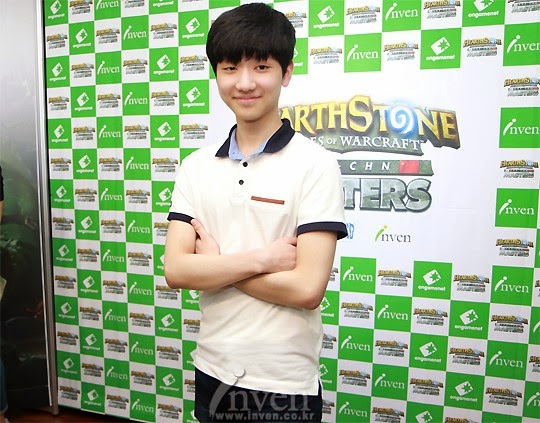 Jung-Soo "Surrender" Kim
Hearthstone
Although less popular here in the West, Surrender is well-known in South Korea as one of the best upcoming Hearthstone players. Surrender has played Hearthstone competitively since 2014, but it wasn't until his success last year that he got noticed. He took 1st and 2nd place in the OGN Hearthstone Masters, which is a prestigious Korean Hearthstone event. Surrender has also done well this year by finishing top 5 in the StarLadder i-League StarSeries Finals.
Although the clip above shows Surrender playing a Control Warrior deck, he is also know for his RenoLock deck.
For those not familiar, the deck lets you tap out to almost no health, then instantly gain full life again with Reno Jackson. However, Surrender alters the deck by throwing in some aggressive early game cards such as Knife Juggler and Flame Imp.
To see his decks in action, head over to Surrender's Twitch channel.
---
Ho "Pinpingho" Kow-ping
Hearthstone
Lets continue on Hearthstone rookies with a personal favorite of mine, Pinpingho.
A Taiwanese player who has been around since beta, Pinpingho got some attention during qualifications for BlizzCon 2015 by playing an unconventional Shaman deck. Yes, you read correctly. He made it through BlizzCon by playing a class considered useless by every other professional Hearthstone players. He even defeated Purple, who is considered one of the best Hearthstone players in the world. You can watch the match up below (Shaman play starts at 48:40).
By winning with Shaman decks, Pinpingho proves that he understands the game just as much as other professionals
In an interview with LiquidHearth, Pinpingho shared why he chose Shaman at BlizzCon.
I didn't bring Shaman just because of me being Pinpingho. I put a lot of thought into what decks to bring. I could just bring the standard lineup like Patron, Druid, Handlock, or maybe Secret Paladin; but since other people will also bring the same lineup, what advantage would I have? It will basically be a coinflip. Especially against someone who is even more skilled.
This kind of thinking shows Pinpingho's ability to think of creative strategies in order to surprise his opponents, and explains why he deserves to be on our list. Lets hope he keeps bringing out more Shaman play, because it is so much fun to watch.
---
Matthew "Mattypocket" Paquette
SMITE
Although Mattypocket is better known for his Twitch stream and influence in the SMITE community, he began getting attention in SMITE eSports after getting signed as a Solo laner for Team Allegiance. Fans expect a great season from Mattypocket because of his experience in the competitive gaming, and knowledge of the game.
Prior to joining Team Allegiance, Mattypocket had a long history in SMITE's competitive scene
He played for multiple teams in 2013, including Reason Gaming, Juice Gaming, and ROOT Gaming. After being kicked out of ROOT for bad behavior, he went on to coach one of the most successful SMITE teams, COGnitive Gaming. With Matty as head coach, Cognitive Gaming went on to win the 2015 Smite World Championship.
With so much experience as a coach, it will be interesting to see how Matteypocket will perform this year.
You can follow him on Twitter @Mattyp0cket or check out his infamous Twitch stream.
---
Galen "Moon" Holgate
League of Legends
Rising up from the Challenger Series, Moon is the newest Jungler for NRG Esports. He played for Team Imagine last year and did considerably well. Although Imagine lost their promotion into the NA LCS, Moon's performance was so good that NRG manager, Gerard Kelly, singed him on as the team's primary Jungler.
The decision seems to be working out as NRG is tied for 5th with Team Liquid in the NA LCS.
While Moon's stats aren't the best, he has proven that he can go against top-tier junglers like Rush without breaking under the pressure. NRG's next match will be the against the Immortals so I am eager to see how he will fair against Reignover, who is considered one of the best Junglers in NA.
Follow up on NRG's LCS standing at LoL eSport, and make sure to watch NRG vs Immortals March 12th to show some support.
---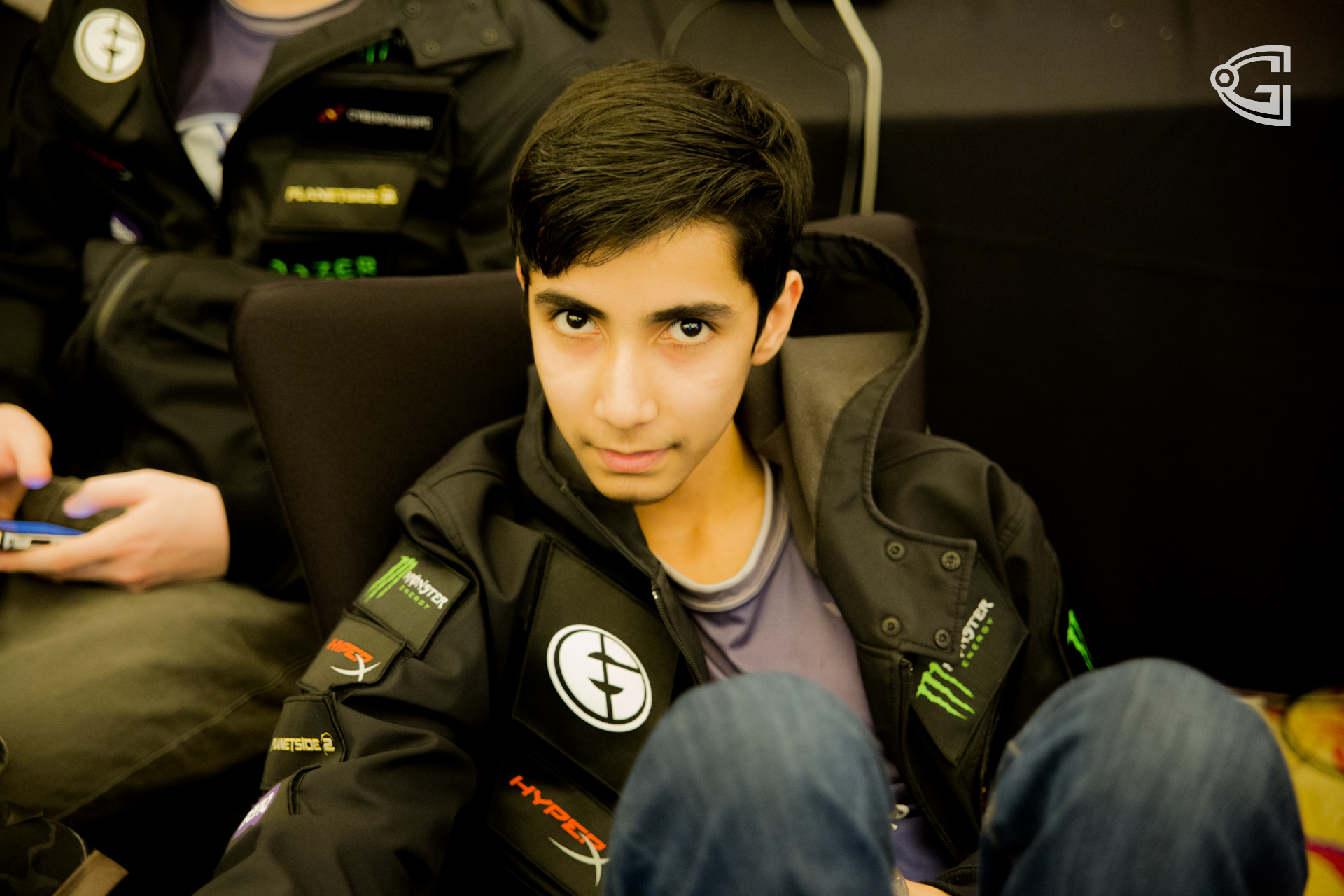 Syed "Suma1L" Hassan
Dota 2
Out of all the rookies named thus far, Suma1L has had the most explosive eSports career. He started out by achieving top ranks at in-house NA events and making some noise in the Dota 2 community. It was enough because in just one year, Suma1L was picked up by Evil Geniuses to play in the Dota Asian Champions.
At the age of 15, Suma1L shocked the Dota scene by getting signed on to a tier one team with so little professional experience.
EG's manager recognized Suma1L's raw talent and knew he could be the next big Dota 2 star. His transition into professional eSports went better than expected. Despite efforts by enemy teams to shut him down, Suma1L rose as a dominating player during the tournament and helped his team take 1st place.
With so many great performances so far, it will be interesting to see if Suma1L can precede his reputation in future tournaments.
Follow Suma1L @SumaaaaiL, or watch him play on Twitch.
---
Tahsin 'tahsiN' Broschk
Counter-Strike: Global Offensive
With Valve introducing Regional Minor Championships, we can expect rookies like Tahsin 'tahsiN' Broschk to get more coverage in 2016. tahsiN currently plays as an entry fragger for Penta Sports.
Just by looking at his tournament records, it is easy to see why tahsiN deserves more attention.
Since leaving Killerfish for Penta Sports last year, tahsiN and his team took first in the 99Liga S2 Div. 1, ESL Meisterschaft: Winter 2015, and ESL Polish Championship 2015, which are all Major tournaments. But don't think that he is being carried by his team. In this video, tahsiN surprised everyone with an outstanding 4v1 against HellRaisers.
It just goes to show that you should never underestimate players at this level, even if they are rookies.
---
Max "PandaCat" Yanevich
SMITE
Another SMITE rookie, PandaCat is one of two rookies recruited by Team Enemy. He was signed early this month as the team's Hunter, just in time for the Summer Split.
PandaCat gained attention from his performance in ranked and success in the SMITE Pro League. His first professional appearance was playing for Legion of Carrots during the SPL Summer Split, but the team didn't place well. It wasn't until taking first at SPL Fall Challenger with team NeilM that he was recognized as a great Hunter.
As previously stated, PandaCat's first major tournament playing for Enemy will be at the Summer Split. So many will be watching to see if he can compete against the best Hunters in the world.
Also, If you want to see what PandaCat is up to, then follow him @TheePandaCat.
---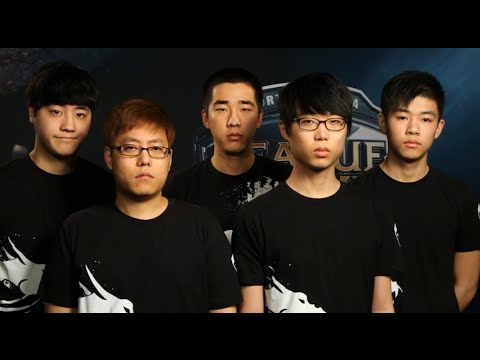 That's the end of our list for top eSports rookies to look out for in 2016.
It can be fun and rewarding to follow a player from their roots so always be on the look out for new names in your favorite eSport. Also, let me know what you though of our list, or perhaps if there is a player you think deserves some recognition.