Activision's next title in the massive Call of Duty franchise, Call of Duty WWII, is taking us back to the series' roots. Set in 1944, the game follows Texas farm-boy Private Red Daniels of the U.S. 1st Infantry Division as he and his squad fight through the horrors of the European theater against the Axis Powers of World War II.
This means no more futuristic combat. This means no more outer space. This means no more robots.
This means. No. More. Jet. Packs.
Ever since Sledgehammer's 2014 title Call of Duty: Advanced Warfare introduced the series' first "advanced movement," players have clamored for the removal of exactly that. The novelty of having the exo-suit double jumps and boosters wore off quickly and players were left reminiscing of the "good ol' days" when Call of Duty was "boots on the ground."
Tried-and-true strategies implemented for years were no longer effective. Panic jumping became the new go-to when ambushed, flanked, or just simply out-gunned. Cover could no longer be trusted — nor could teammates watching corridors, as many of them could be completely avoided by bounding over them.
Competitive play, in particular, suffered.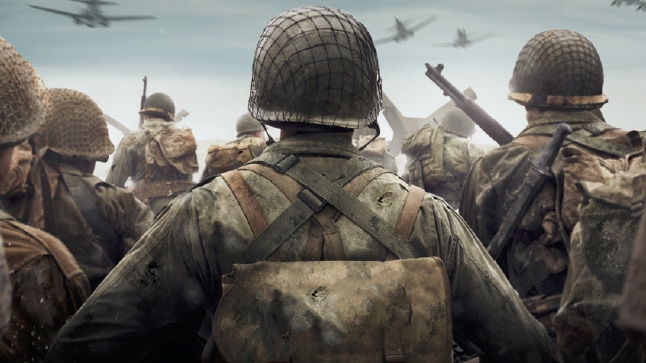 Call of Duty: Black Ops 3, Treyarch's follow-up, had nearly identical movements and controls. The instant double jump of Advanced Warfare's exo-suit was replaced with a slower thruster jump that climbed and built momentum. This was an improvement because it lead to a decrease in panic jumping, but the introduction of wall-running still came through as a negative. Once again, this made lanes difficult to maintain and left players worrying about elevation.
Boots were once again off the ground.
Infinity Ward pushed it even further into the future last year with Infinite Warfare. Not only was the game set in space, but it also kept the double jumping and wall-running of the previous titles. This led to the Infinite Warfare's reveal trailer becoming the second most disliked video in YouTube history. And while Infinite Warfare was still the best selling game of 2016, sales were 50% below that of Black Ops 3.
This was not what players wanted.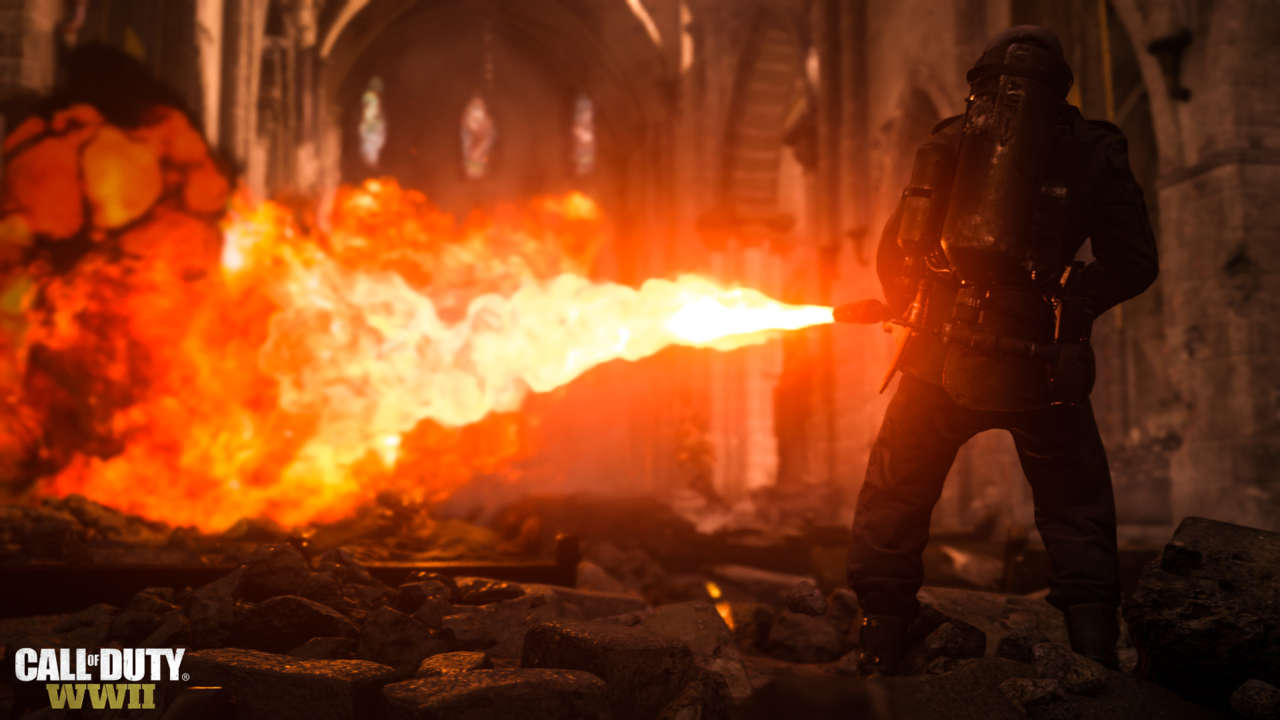 Fortunately, Activision is finally listening, now that their money is down. They've completely abandoned the futuristic sci-fi settings and advanced movement for classic Call of Duty gameplay in a classic Call of Duty setting.
2017's Call of Duty will be the first boots-on-the-ground title in over three years, and players are ecstatic. WWII's reveal trailer currently has 959,370 likes to 86,003 dislikes, which, by the way, is already more likes than Infinite Warfare ever got.
Sledgehammer is hard at work making this the Call of Duty players have been begging for — and they're pulling out all the stops.
Pre-ordering gets players access to a private beta, a pre-order bonus players actually want. The campaign looks to be grittier and more violent than before, with the promise of more depth than your typical run n' gun shooter. The multiplayer has finally been purged of advanced movement, and has shown some new evolution with a Destiny-style hub, called Headquarters, teased at the end of the reveal.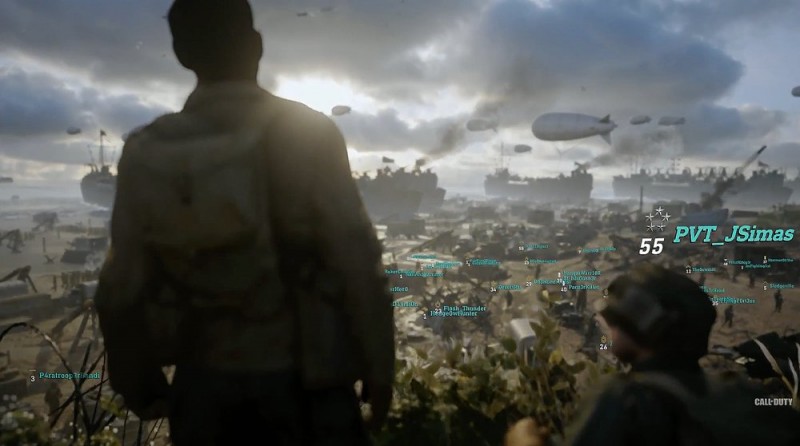 Last but not least, their third game mode, one that has varied from zombies to aliens to strike missions, is an entire co-op zombies campaign. And with Sledgehammer largely comprised of developers who created the first Dead Space title, they obviously know horror and are bound to make a scarier and more visceral zombies mode than ever before seen.
At long last, after three long years, Call of Duty is coming home. Activision is finally listening to the fans and catering to their audience with the experience we've all been waiting for.
What do you think about Call of Duty WWII? Are you excited about the more traditional setting? Or maybe you actually like the sci-fi themes more?
About the author