The new King of Fighters XIV (KOFXIV) will be releasing on the PlayStation 4 this August with great anticipation. To be frank, it's a title no fighting game fan should miss. The latest installment of the longtime series is a marquee release for a number of reasons. But before discussing why KOFXIV is a necessity, we'll discuss the history, characters, and core design behind the series as a whole.
What is KOF?
This SNK Playmore (at the time SNK) series emerged in 1994 with the release of KOF '94. The driving force of its development was to create a game that would incorporate their most popular franchises. So SNK took characters from the Art of Fighting, Fatal Fury, Psycho Soldiers, etc and placed them into a "dream match" fighter.
KOF '94 featured a story of an enigmatic mogul's invitation to fighters across the world to fight in a tournament with a hidden agenda. After its success, all titles afterwards have retained the same narrative design. Over the years, the story has expanded to three sagas and many more characters.
Why is it such a big deal?
When the first game was released, its core gameplay was entirely new. KOF was the only fighter to feature 3v3 system. At the time of KOF 94's release, most fighters of the 1990s only followed the one on one structure.
This team battle format lead to a larger degree of planning and strategy. Image is something to consider while playing — whom will I place first, center, and/or last? This is of course, in addition to the information players have to consider normally during matches. Demanding, nerve-wracking and thrilling? Absolutely. This was met very positively by critics and fans alike.
When you also include that KOF is a highly technical 2D fighter that asks for perfect execution, it requires players to be at their best.
Characters for anyone and everyone
Another reason why KOF is so unique among fighters is their pool of characters. Fighters of the series are often designed to be flamboyant to a degree. Flashy fighters aren't new to the genre, but it's rare when a series also manages to present a spectrum of archetypes. The series' fighters have been martial artists, socialites, mafia members, pirates, pop idols and so on and so forth.
In keeping with the theme of challenging the world's best, fighters are also quite diverse. With teams from Mexico, Korea, South America, and more, it's rather difficult to not find characters with relatable backgrounds. Fans were never in short supply of finding favorites — be they evil, fashionable, and or stoic.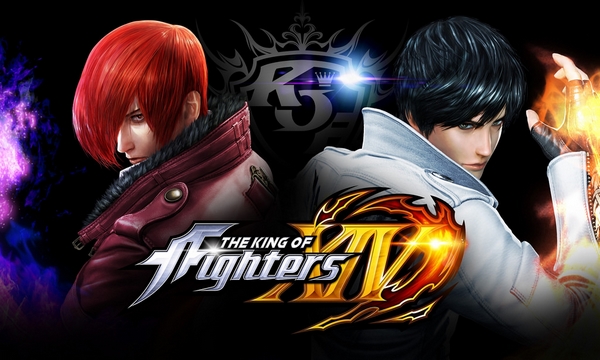 Why should KOF XIV succeed?
Fighting games of this console generation have been subject to scrutiny for a lack of features, small rosters, and lackluster netcode. Even Street Fighter V suffered from these ills. KOF XIV on the other hand, has seemingly addressed the aforementioned. (Could this be a sign that KOF is taking SFV's throne?)
It features a robust number of fighters counting in at 50 (31 veterans and 19 newcomers). This sheer size will require quite the investment of time to build teams, find new favorites and master the game's mechanics. After all, who doesn't appreciate a large number of choices?
KOF XIV is reported to have a vastly improved netcode, as SNK has dedicated a lot of time for the online player experience. It goes without saying that playing online for fighters is of the highest priority. So it remains to be seen if online will be smooth upon launch.
The blueprint for success is quire apparent and undeniable. The fighting game community has a lot to hope for with the SNK's promises. If KOF succeeds, fighting game fans will send a very positive message — we demand titles with a deluge of content, a large cast, and a lot to learn.
About the author