For the past few years, VR has certainly been one of the top discussions within the video game industry. At this moment in time, it is without a doubt the future of gaming. However, will it just become the next novelty item that is played for awhile before it sits in the corner gathering dust?
Why is VR the future of gaming at this moment in time?
Right now, VR is nothing more than an expensive toy that a player would use for a little while before going back to playing video games the way they already do. Eventually, the VR device will sit in the corner of the room collecting dust alongside the likes of the Kinect and the PlayStation Move. Never the less, it is the future of gaming.
From the early 90s, video games have advanced technologically at an astounding rate. Over the past twenty years or so, the limit to video game graphics and technology has reached its peak. Though there is always room for improvement with current technology, the improvements are so small that they are barely noticeable.
Due to these technological limits, video game developers and technological developing companies are losing their edge over their competition. The gap that existed between companies is getting ever smaller. Developers needed something new and something that would once again give them an edge, not to mention a pile of money.
It is through this that the Oculus Rift is born, the first official working VR headset. It wasn't long before other companies began looking into developing their own versions of VR headsets.
VR allows the player to immerse his or herself into a world far greater than that of looking at a TV or monitor screen. VR allows players to see into a virtual world without the physical world getting in the way.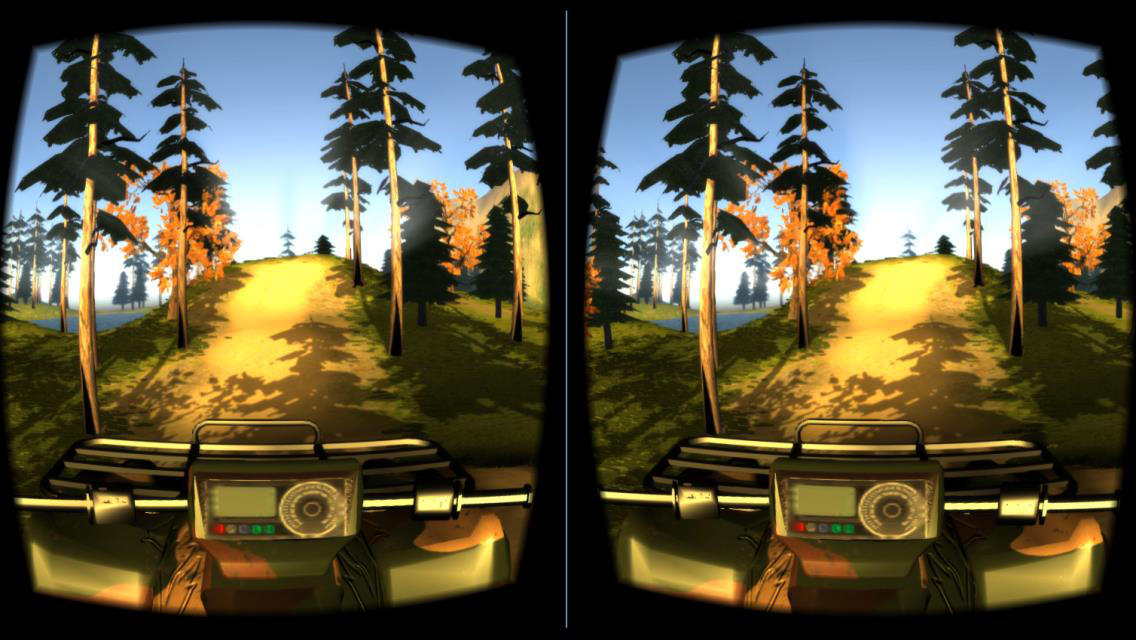 When the player moves their head, the screen moves with it, giving VR systems an immense sense of realism. It is without a doubt the future, as no other form of video game technology can immerse a player into a game at this level. If you were to look at the upcoming games section on Steam at this moment in time, you would see just how many developers are looking to get a slice of the VR pie.
Everyone is jumping on the bandwagon
For awhile now, various video game developers have decided to jump on the VR bandwagon. There are a ton of games developed for VR technology with plenty more still to come. More recent titles include Apollo 11 VR, SculptrVR, and Cloudlands: VR Minigolf.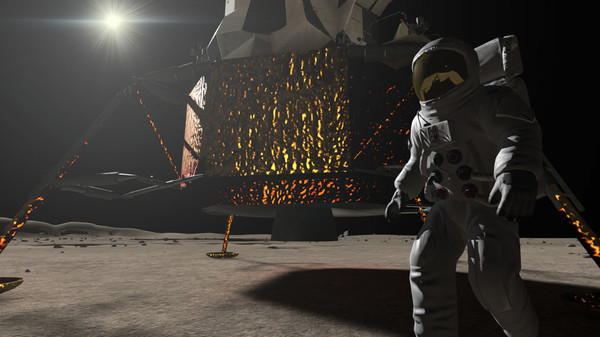 This does not include an array of video games already released that have been made compatible with VR by their developers. With all the hype for VR, it comes as no surprise that this is the case. Such titles include Among the Sleep, Elite Dangerous, Euro Truck Simulator 2 and Half-Life 2. Video game developers have waited years for such a technological advancement. Now that they have it, they are going to use it to their advantage in any possible way. The question is, have they jumped the gun?
How VR could backfire
There are different ways that VR could potentially backfire. The first and most prominent of the issues VR has is its pricing. Let's be honest; the average gamer does not have $599 hanging around their house collecting dust bunnies to purchase an Oculus Rift.
The PlayStation 4 is at the average price of €350-400, and the Xbox One is €350. That is between $398 and $455 here in Ireland at the current exchange rate from Euro to Dollars. That makes the Oculus Rift a whopping $144-202 more expensive than the latest generation of consoles.
Stated this way, it may not sound like it's too expensive. However, when you take a closer look at the technology of VR and where it currently is, and it may be far more than you would be willing to pay. With a PlayStation 4 or a Xbox One, you buy them and have a ton of games available to purchase and play. There is no fuss: you simply pop the game out of its box, place it into the console and play the game. Using something like the Oculus Rift is not quite that easy. Firstly, you need an Oculus Rift, which alone is $599. Secondly, you need a decent gaming computer. If you don't have one, you would need to buy or build one, which would be another $800+.
That already is a minimum of a whopping $1400 before you even start using the device. Then, you have to get the device set up and working. You require the correct drivers and configuration to get this working which at times can be a headache for those with minimal PC troubleshooting experience. Last, you need actual games to play, priced at an average of $15 each.
Then, there are bugs and glitches. VR is a brand new technology that has only just hit the public market. It is likely there are issues and problems within the software coding somewhere.
Right now, VR is not a very consumer friendly product. It is savagely expensive and can take quite a bit of work to get it running even with general PC troubleshooting knowledge. Indeed, this may change with PlayStation's VR when it releases, but you can expect to pay a pretty penny for the convenience that it will provide.
The VR experience
I am yet to have a first-hand experience with VR, but I know plenty of people who have and talked to them about their experiences with it. Almost everyone immediately states that their experience with VR was an amazing one, yet there are common problems.
The first and probably the most common of complaints is motion sickness. When the player moves their head, the game moves accordingly. At first, this doesn't appear to affect too many players but over a period of time using the device, it begins to set in.
It makes the player feel genuinely sick, and forces them to take off the headset and stop playing. Being forced to stop playing is something that is not ideal, as gamers do tend to like playing games for some hours at a time.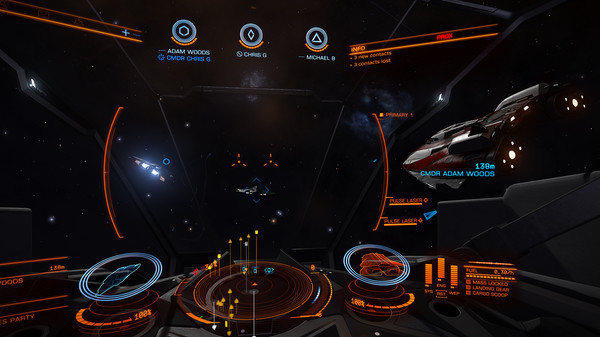 The second issue is that some games are not that friendly towards VR. An example of this would be Elite Dangerous. Despite being a wonderful experience, its controls are what let the game down with VR. The Elite series has always been one that contains an enormous amount of different controls, almost to the point you would need a space flight manual. Elite Dangerous is not different. While wearing the VR headset, you are unable to see the keyboard. Unless you know the exact location of each key without being able to see, you are going to have problems playing it with VR. Such an issue means that some games are not going to be ideal to play using VR.
The third issue with VR is the fact that it is genuinely more work while playing a game. Having to turn your head or use various devices like feedback gloves and so on is more work than only using a controller.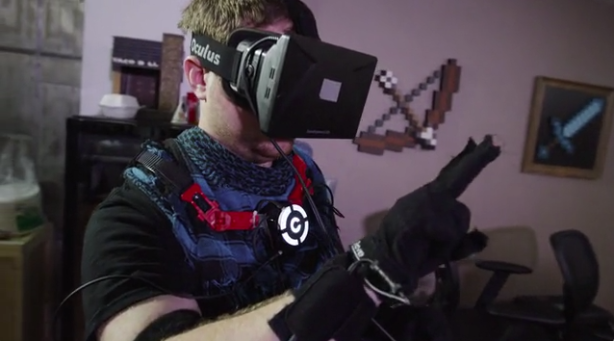 The convenience of a controller allows the player to interact with a game almost instantly. Flailing and swinging your arms around takes a bit more work than the instant response of pushing a button. Along with that, there is also the break of immersion, something the Wii has always had problems with in certain games.
For example, if you swing a sword in a game, and it impacts off of something, it is supposed to bounce off what it is impacting on. However, in real life, your arm still continues to move. Even wearing something like feedback gloves won't fix this. Indeed, you will feel the impact, but your arm will continue to move forward.
Will VR become just another novelty?
We have established that VR is without a doubt the future of gaming, at least at this moment in time. But, with its expensive pricing, the difficulty of getting it to work and the experience issues, it is still a long way from becoming THE next gaming device.
It is a very young technology that has a lot of growing up to do. I have absolutely no doubt that in the not so distant future VR is going to be the way of gaming. It will, however, be quite a few years before it gets to a level that can provide the ultimate gaming experience. Until then, it will be just another novelty device to add to the collection.
What do you think of VR? Do you think it is going to become just another novelty device? Let me know in the comments below.
Image Sources: Technobuffalo, 148apps, Apollo 11 VR Store Page, Gavtrain, Elite Dangerous Store Page, and Engadget.
About the author