DLC, Costumes & More with Tri Force Heroes Ver 2.0.0
Update includes 30+ stage dungeon, costumes, blacklisting, and a better match-up system.
A new update for The Legend of Zelda: Tri Force Heroes has been released everywhere for download this week.
This update heavily emphasizes the new Den of Trials DLC dungeon and important multiplayer features that will affect future updates. Nintendo recommends that for to these reasons, all users should download and install the update onto their devices.
This update was announced back in November by Nintendo Direct (4:05 benchmark), but as of this week has finally dropped for players in both North America (Dec 2) and Europe (Dec 3) to enjoy.
What you should expect in Ver. 2.0.0:
The Den of Trials DLC added
Unlike previous dungeons with a small handful of stages, the Den of Trials is a dungeon DLC that features over 30 stages players must fight through. Each goes progressively deeper underground, providing more of a challenge with each level you go.
A difficult requirement is that every enemy must be killed before progressing to the next stage. Checkpoints will be available, but it's unclear when these checkpoints will appear. So players are directed to use them wisely.
Two new outfits added
These outfits will only be available after clearing certain requirements in the game. Both provide strategic benefits.
Linebeck's Uniform (Spirit Tracks)
This costume let' the wearer see inside treasure chests before they open them, ensuring best pick.


Fierce Deity Armor (Majora's Mask)
This costume increases the wearer's attack power. It also shoots beams in 4 directions.
Multiplayer Matchmaking Improvements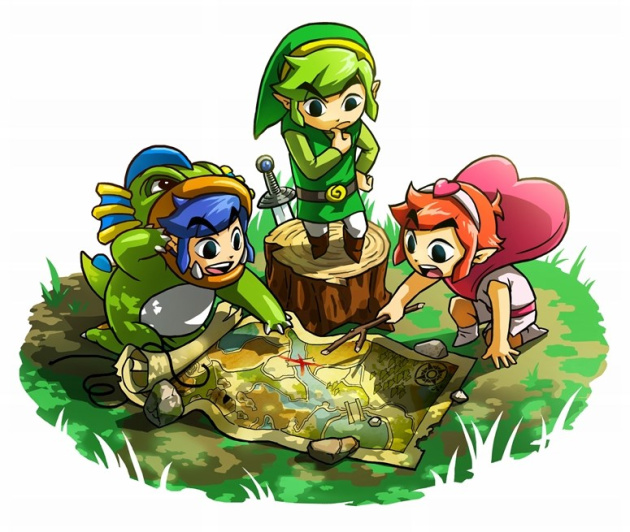 Style match-ups
Players will be organized based on their styles of gameplay and will be matched up more frequently with those who have similar playstyles through the online matchmaking system.
To ensure a better matchmaking experience, players must complete a series of questions before starting a match, and answers influence future online team-ups.
Blacklisting
A major issue with online multiplayer in games are the trolls and otherwise that leave mid-game. Now, should a teammate exit through the pause menu during play, a blacklisting option will be added. To blacklist a player, simply tap their Hero Panel and then press either the A or B button before saving the game.
Other updates
Stamps for Miiverse added.

Friendly Tokens will now be available from the street vendor after lifting the cures off of Princess Styla.
Other small adjustments have been added for a more pleasant gaming experience.
A note before you update
There are a few things to keep in mind before you make the switch to 2.0.0. Nintendo stated:
Update data will be saved on the SD Card that is inserted into the system.

If there is not enough space on the SD Card, the update will not be completed. In order to check available space, select "System Settings" from the Home Menu and then select "Data Management."

After downloading the update, please do not delete the update data. Update data can be viewed in the "Downloadable Content" area of the Data Management menu.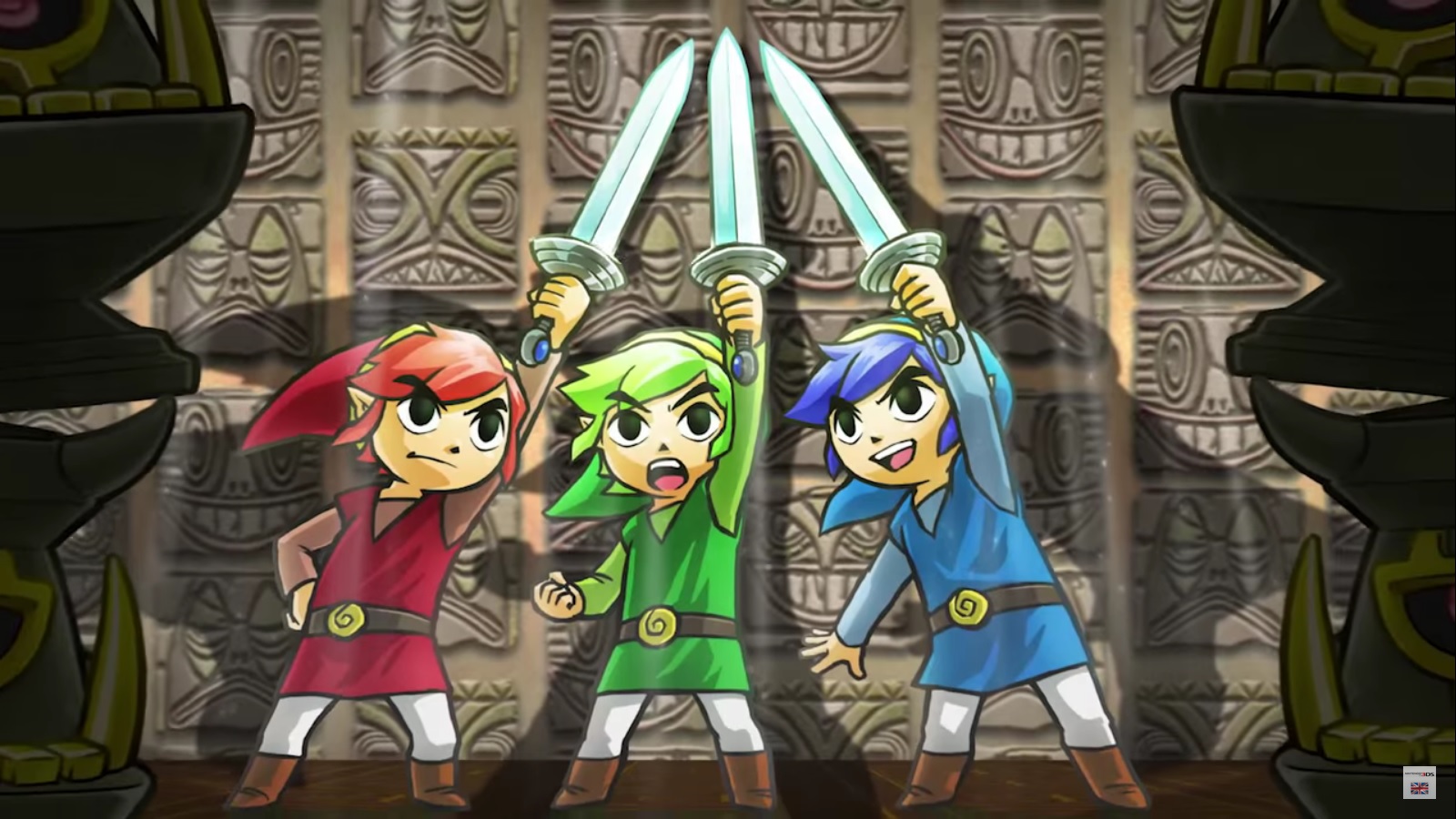 Despite such major game changes that come with this update, Nintendo also assures that previous save data will be safe and still available to use. No information should be lost during the update.
To install the update, make sure you're already at the latest version, and then download the new one from the Nintendo eShop. Make sure it is labeled as The Legend of Zelda: Tri Force Heroes Update Ver. 2.0.0. Then follow on-screen instructions, or follow the Nintendo guide to download from the HOME menu.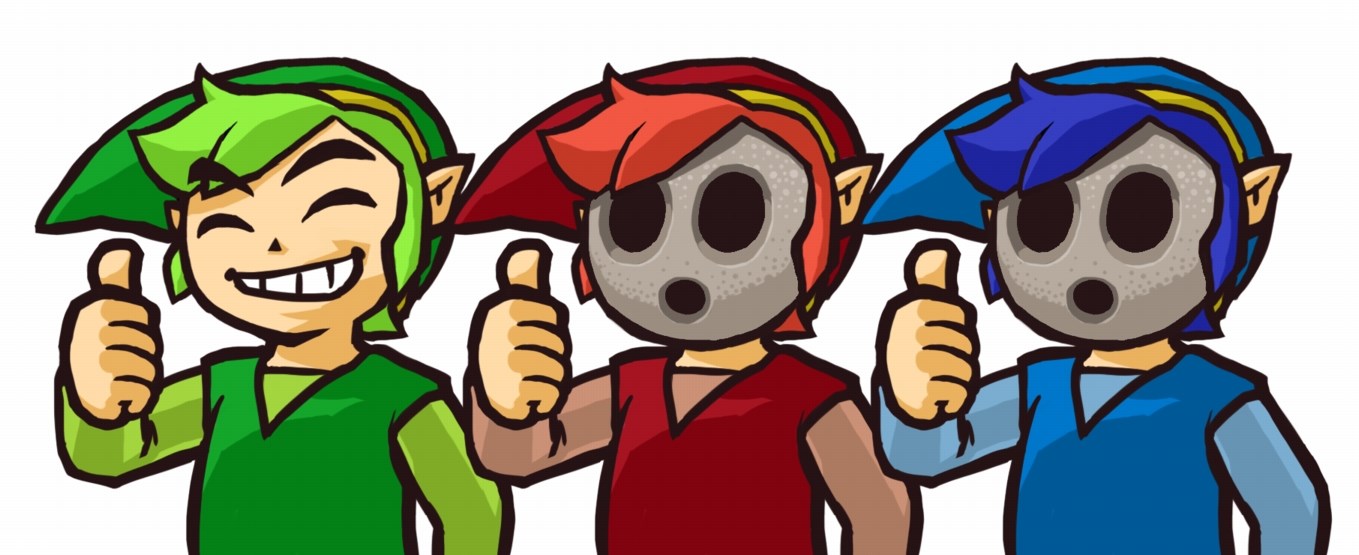 The Legend of Zelda: Tri Force Heroes Ver. 2.0.0 is available to users completely free in the eShop.
Published Dec. 2nd 2015