Tripwire Interactive Does Not Like Call of Duty
Tripwire Interactive doesn't like how Call of Duty has removed skill from shooters.
The Call of Duty franchise is easy to hate for a myriad of reasons. The games are effectively the definition of big-budget, with millions being spent on promotions and marketing to cover the tremendous cost associated with pumping out a new(ish) version of the game at least once a year.
The games always sell in numbers that would have any other game franchise squealing with glee. Somehow we still hear complaints that the games don't make enough money, which seems to imply that something is being done wrong on the development side with the number of indie games and even other major titles pulling in good profits with less sales.
Tripwire Interactive hates the franchise for an entirely different reason. They hate how Call of Duty "takes individual skill out of the equation."
While they were putting together Red Orchestra 2, the people at Tripwire spent a lot of time talking to test groups of gamers to get an idea of game modes to design to appeal to a wide range of audiences. They already knew that they would need to come up with a game mode that was more in tune with what the regular Call of Duty crowd were used to, but even with that assumption they were surprised by the feedback they got.
In an interview with PC Gamer, Tripwire Interactive President John Gibson explained the many things that he had to listen to from a particular batch of testers.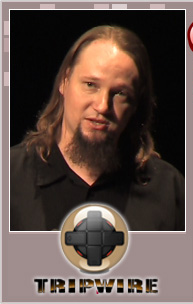 ...just listening to all the niggling, pedantic things that they would complain about, that made them not want to play the game, I just thought, "I give up. Call of Duty has ruined this whole generation of gamers."
The testers in question were specifically chosen because they were extremely avid Call of Duty players. The things they were complaining about were essentially the elements that were different from their chosen franchise, including momentum mechanics and weapons with less of a spray.
These are mechanics that Gibson describes as being designed to reduce the skill gap between players. Instant acceleration and guns that reward spray-and-pray gameplay narrow the distance in overall ability between skilled players and unskilled or new players, and Gibson adamantly feels that is stunting the ability of players to actually get better at the games they play.
Call of Duty compressed their skill gap so much that these guys never needed to get good at a shooter. They never needed to get good at their twitch skills with a mouse.
The argument is a familiar one to long-term players of MMOs, which have had people ranting about how much easier they've become for years. The gaming industry as a whole has been shifting steadily towards appealing to mainstream markets, markets that tend to want more hand-holding than the original niche market video gaming was born in.
Hearing someone within the industry, specifically someone who designs (good) shooters, complaining about the same things warms my heart just a little.
Maybe not that warm.
Published Mar. 14th 2013