Forza Horizon 2: A Step Forward in Racing Titles
The Forza spin-off is getting a sequel, enthusiastsenthusiasts of racing rejoice!
To the delight of many, Forza Horizon 2 has been unearthed. Microsoft's fine tuned racing franchise has gained another installment, a fine follow-up to the popular launch title, Forza 5.
The anticipated title is to be released on both of Microsoft systems
later this year (hopefully no delays) and is to feature a Southern
European playground to drive around in your beautiful vehicles.

The game is currently being developed using Forza 5's engine on the
Xbox One, while the 360 port is utilizing the original Horizon game's
horsepower.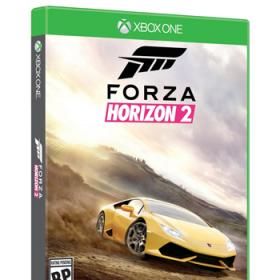 Gamers will rejoice at the fact that numerous optimizations are being
incorporated in the latest Forza iteration, ranging from a dynamic weather program to the infamous Drivatar system implemented in its predecessor. Music is again set to play a pivotal role throughout the game, as a festival will provide a sort of hub for the player to go through and accomplish various quests.

Truly an interesting turn of events for Microsoft's IP, what are your thoughts on the continuation of this car enthusiast adventure? Leave your comments down below.
Published Jun. 3rd 2014