Disgaea 5 Details Are Revealed at Tokyo Game Show
Nippon Ichi Software reveals details on the upcoming RPG Disgaea 5
Earlier this week, Nippon Ichi Software (NIS) announced that they would drop some new details on Disgaea 5 at the Tokyo Game Show. Today, that information released, giving us details on the story and characters of the game.
Disgaea 5 will be exclusive to the PlayStation 4, which will allow NIS to go larger with the title. The game will feature a story with 16 chapters, as well as a new conversation mode. NIS is still working on how this conversation mode will work.
The overall story will be darker this time, with a theme of revenge. This does not mean that the series' humor is gone, but NIS is trying to build a more balanced and deeper story, right down to the characters. The main characters in the game are overlords, and will all be entirely new to the series.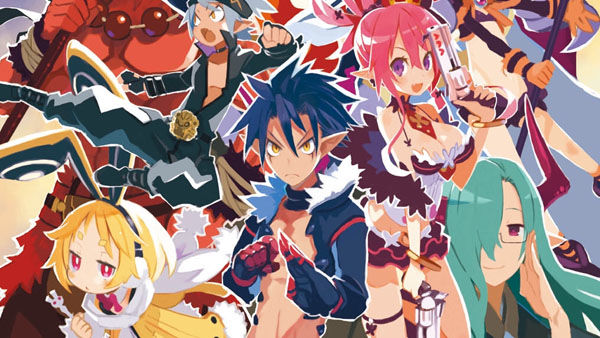 The star of Disgaea 5 is Killia, a mysterious young man who is out for revenge. Joining him is the cocky Seraphene, who acts like a princess and treats everyone else like her slaves. Lastly, there is Usalia, who NIS is calling the game's "mascot character." Though Usalia is a demon, she loves peace, and curry. She will have a dark past that players will discover throughout the story. NIS has said that all these characters will have their own deep stories, and that revenge will play a part in all of them.
NIS has said that the familiar grid-based gameplay will be coming back. Everything from past entries will be a part of this game. The studio wants to go bigger with everything that the series can offer. Players can still reach level 9999, but they will now be able to dish out damage in the high millions.
Like the main cast, all enemies and sub characters will be overlords. Since the game's theme is revenge, there will be a new revenge mode, activated during battle, which increases your stats. As you are playing as demons, you will also have a demon ultimate skill while in revenge mode.
While NIS isn't ready to reveal specifics on these new features just yet, but they did mention that the PS4's power will give Disgaea 5 the ability for a much more grander scope. Now 100 enemies will be able to appear on the screen at once, compared to 30 in the past games. Because of this, the developer feels that it is impossible for the Vita to support it. They are not ruling it out, but just feel it cannot be done.
Disgaea 5 has been given a March 26, 2015 release date in Japan, along with a demo in October. While there is no Western date, the franchise always makes its way to our shores.
Published Sep. 19th 2014