Yogcast and SOE Partners, is this a Landmark?
Yogscast and SOE deal gives all backers of Yogventures a free Settler Founder's Pack key for Landmark closed beta.
As we may all know by now the Yogscast Kickstarted game, Yogventures which raised $567,665, was canned due to the developer Winterkewl LLC shutting down. There was a lot of justifiable backlash from backers. However today Yogscast announced that they are partnering with Sony Online Entertainment on Landmark.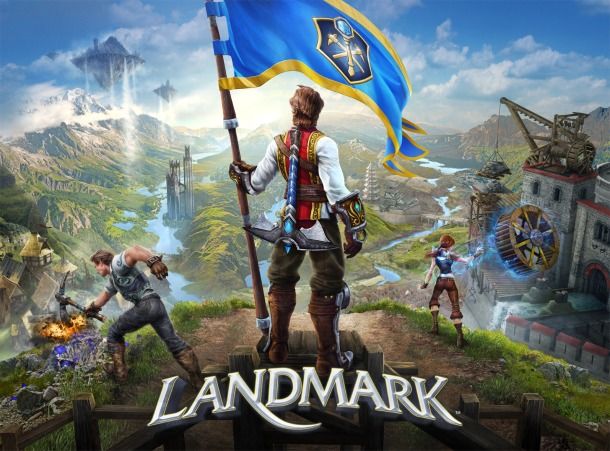 With the new deal SOE will offer free Settler Founder's Pack keys for Landmark to all backers of Yogventures.
Landmark is currently in a closed beta state, it is an online sandbox game, which combines combat, survival, building and exploration. What makes it standout is that it has a very open development, this provides tools and mechanics to players to allow them to help shape the game.
Being in the Landmark beta also gives players the ability to contribute to EverQuest Next by creating projects, and building structures under guidance of the development team.
Yogscast co-founder Lewis Brindley said:
"We're really happy to be working with SOE on Landmark and to be able to provide our fans with keys to the game so they can get involved in what we think is a really exciting project."
SOE director of developement David Georgeson is excited by this partnership saying:
"We're psyched to get to work with the folks at Yogscast. Their audience is powerfully creative and exactly the sort of folks we'd love to see discovering a game like Landmark. Plus, the Yogscast crew should be able to find much hilarity within the crazy things that players make in the game so the partnership between us should be fantastic. We're very happy to work with them now and in the future."
If you backed, or supported the Yogventures project via PayPal, should expect to see a beta key in your email in the coming days.
Is this good news for any backers? Are Landmark and Yogventures very similar, or completely different? Tell me what you think in the comments bellow.
Published Jun. 18th 2020