Take On Mars - Early Acces Date Revealed
Take On Mars New Footage And Release Date
At E3 this year the most exciting title I saw was a simulator called Take On Mars by Bohemia Interactive. We were introduced to this amazing looking Mars exploration simulator in the expo at E3, but today we get to see a new trailer of game footage.
Today we found out that not only will we have a choice of several rovers and landers, but that those vehicles will be customizable. I can't wait to see just how customizable they are gonna be. This new trailer doesn't give us a lot of new info on the game, but it does give us a release date. Take On Mars will be available as a Steam early access title on August 1st.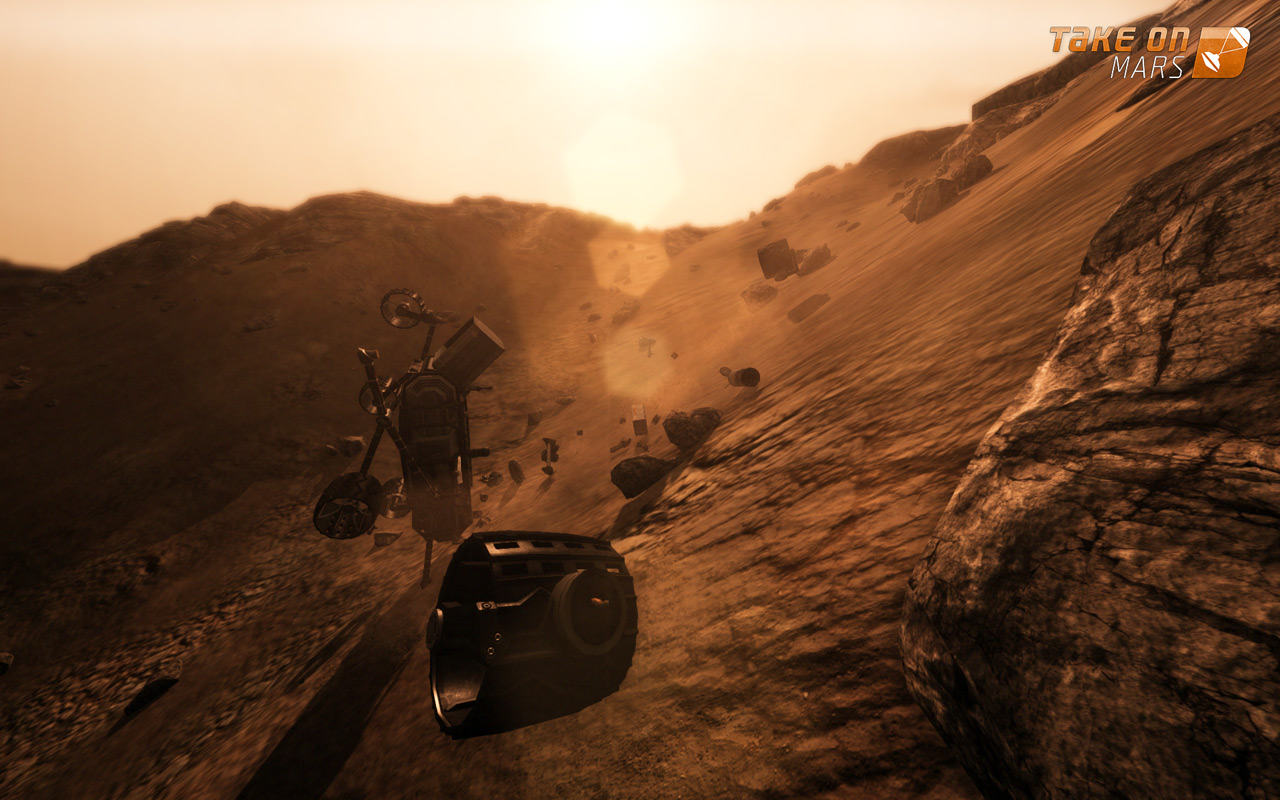 I am a huge nerd and this game has me super excited, I can't wait to start exploring Mars. if you are as impatient as me you can scratch your itch today by pre-ordering the game here. I have never been a fan of Steam, but with this game at $12.99 I have already reserved my copy.
Published Jul. 19th 2013