Free Batman Game on iPod touch, iPhone, and iPad
IGN is offering Batman Arkham City Lockdown free this month on your favorite Apple devices!
This month on IGN, their free game is Batman Arkham City Lockdown and is available on your iPod touch, iPhone, and iPad. It's first come first serve, so you might miss out if you don't hurry up with downloading it.
What's so cool about this brawler?
Well, it's Batman! Who doesn't like Batman even just a little? Also, you have some great costumes and voice acting cut scenes to look forward to. Anyone who's a fan of the Dark Knight will appreciate this game for all it's Batman glory.
Within the game you'll be able to fight your favorite villains such as Two-Face and Poison Ivy. Fighting is all touch screen, and will include by what looks like three buttons to hold down.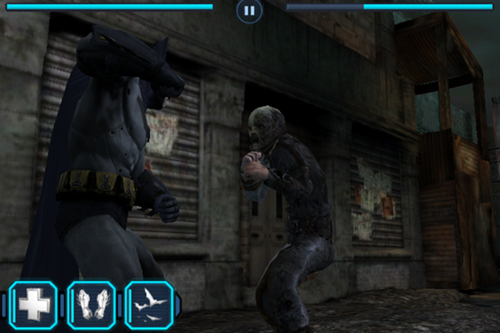 How do I get the game?
Off of IGN's article, they have a promo page here, where you click 'Get my code' and it'll open up in iTunes as a download. Just log into your iTunes account and it'll download automatically. The great thing is, you don't even have to sign up for IGN or any hassle like that to get the download.
The App is available in 44 countries: United States, Algeria, Armenia, Australia, Austria, Bahrain, Belarus, Belgium, Canada, Chad, Denmark, Egypt, Finland, France, Germany, Hong Kong, Indonesia, Ireland, Italy, Jordan, Kazakhstan, Kuwait, Lebanon, Luxembourg, Malaysia, Netherlands, New Zealand, Norway, Oman, Philippines, Portugal, Qatar, Russia, Saudi Arabia, Singapore, Spain, Sweden, Switzerland, Taiwan, Thailand, Tunisia, Ukraine, United Kingdom, Vietnam.
They definitely covered many countries in their promotion, so you should all have a chance to get the App.
For those of you who get the game, have some fun! I'll be out there playing it with you guys, and you might get a review from me in the future.
Published Sep. 8th 2013