Sonic Sprints onto Super Smash Bros. Wii U and 3DS Roster
Sonic will once again be running circles in the Smash Bros. world.
During today's Nintendo Direct it was announced that Sonic the Hedgehog would once again be appearing in a Super Smash Bros. game.
The Blue Blur will be joining th Blue Bomber (that's Mega Man, guys) as the second third-party member of the upcoming game's roster. Sonic was also one of the guests in Super Smash Bros. Brawl on the Wii - begging the question: Will some of the other third-party all-stars will show their faces once again?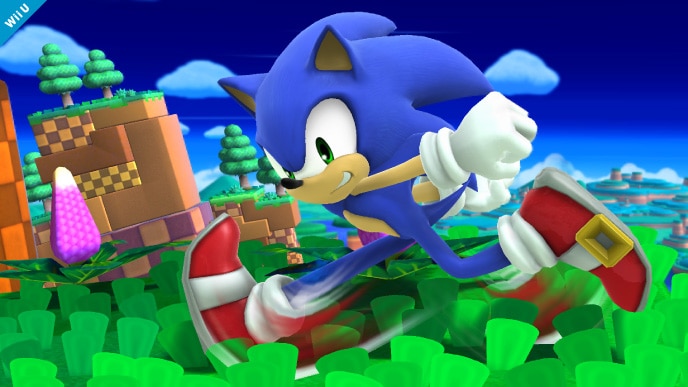 **Smug jerk. Get a job, you hooligan!**
No release date was given for the hotly anticipated Smash Bros. sequel, but the roster continues to expand. The game is expected to release for the Wii U and 3DS in 2014.
For a gallery of Sonic in Super Smash Bros. Wii U click here.
The Nintendo Direct also had some more information about Pikmin 3 DLC, the delay of Donkey Kong Country: Tropical Freeze and the announcement of a new Kirby game coming to the 3DS in 2014.
What character would you love to see show up in a Smash Bros. battle? Sound off in the comments down below and maybe I'll let you beat me in Brawl, and just when you fall into a false sense of security I'll absolutely crush you (because I'm awesome at that game)!
Published Jun. 18th 2020