Diving Into Oculus Rift And The Omni
We dive deeper into the rabbit hole that is virtual reality.
Now I know we have all heard about Oculus Rift, the virtual reality headset that is claiming to change gaming forever. With a bit of curiosity I went deeper into the rabbit hole and found some pretty well established games being used with Oculus, such as The Elder Scrolls V: Skyrim and Battlefield 4. There is also another accessory, for the Rift itself. The aforementioned accessory is a treadmill going by the name of the Omni created by Virtuix (See video showcasing the treadmill and Oculus in action here).
Virtuix Omni
The Virtuix Omni is up for pre-order standing at $499.00. On their website, you can also pre-order a package of two for $1,019.00. You can also order a rack for the user interface itself to hold your mouse and keyboard or your gamepad for $79. (Here is a video showing off Battlefield 4 with the Virtuix Omni and Oculus Rift and a gun controller).
Oculus Rift
The Oculus Rift is already selling second edition development kits for $350 since their first one has already sold out. The Rift is also mentioned to hopefully one day make its mark on consoles with next-gen consoles already here. It may not be too long before it does, according to some sources. EA is also looking into making support for Battlefield 4 with Oculus Rift, so this could also mean we get Star Wars: Battlefront as well in VR.
My Thoughts
After watching many videos on both the Oculus Rift and Virtuix Omni, I am excited for it, because I believe they are truly the next step in gaming. I was kind of unimpressed when I heard Facebook acquired the VR headset, but with updated news, my faith is restored. I cannot wait for the Oculus availability for the Xbox. I don't see it going along with PlayStation, due to Sony having their own VR headset in the works (Which I will also be purchasing).
You can find a video showing Skyrim in Virtual Reality here. Let me know what you think of the Omni and Oculus Rift in the comments below!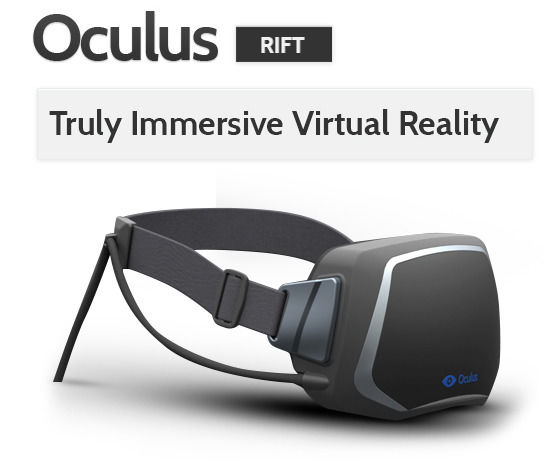 Published Apr. 26th 2018