Xbox Live Gamer Stallion83 Hits One Million Gamerscore
The first Xbox Live gamer to break a one million Gamerscore is Robert Cox IV also known as Stallion83.
Xbox Live gamer Robert Cox IV, aka Stallion83, has finally done it! He has become the first Xbox gamer to hit One Million Gamerscore and has added more to his existing world record.
Cox has attempted to hit the one million mark for over 8 years by playing games on Xbox 360, Xbox One, Games for Windows and even games on the Windows Phone. He's finally the first person in the world with a 7 figure score.
His Gamerscore pursuit was purely as a Microsoft fan, and then his relationship with Xbox became a symbolic one. While Cox racked up his Gamerscore, Microsoft built tons of publicity by highlighting his efforts.
Microsoft even acknowledged Cox's status by gifting him the only lifetime Xbox Live Gold subscription in existence (a card made for him in 24 carat gold) and one of the very rare white Xbox One consoles that was only given out to employees.
During his live Twitch broadcast last night, it was on the Xbox One that Cox hit the epic Gamerscore after receiving the "I Like A Challenge" Achievement for destroying a Titan as a Pilot in Titanfall.
Highlights of the record-breaking broadcast included a mix of next-gen games like Battlefield 4, Plants vs. Zombies: Garden Warfare and even Peggle 2. After all was said and done, he unlocked a whopping 43,598 achievements! I don't know about you but I'm not even anywhere close to that!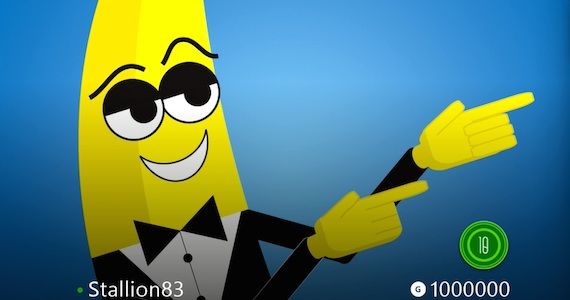 That's definitely earned him loads of bragging rights! Congratulations Stallion83!
Published Mar. 13th 2014