Among Us is one of the breakout success stories in gaming over the pandemic, hitting mobiles, consoles, and PC while introducing a great twist on the frequently stagnant world of online multiplayer. When Innersloth announced they were pushing the game into VR, a vague feeling of suspicion was still probably warranted, though. As it turns out, the results aren't sus at all, and Among Us VR will likely prove to be one of the quintessential go-to VR multiplayer games.
The immediate question is: how does Among Us work in VR? The game has been translated to a first-person experience, and while it definitely looks like a fully 3D version of the source material, the sense of place is stunning in VR. Instead of looking down at the action in a more abstract third-person view, you are the actual crewmate (or imposter) running face-to-face with the three to nine other players.
The level of detail put into turning the Skeld spaceship map into a fully realized place is impressive. While the visuals are terrific in that Among Us cartoonish style, the sound design is the real star. Among Us VR uses voice chat primarily to keep players connected (which is a double-edged sword), factoring in player distances.
Player voices fade as they get further away, the sounds of the ship hum all around you, and emergency alarms blare loudly. For such a relatively simple game and premise, the atmosphere has been nailed perfectly here. You can also opt to use quick text responses for communication (especially during crew meetings), but voice chatting is likely to be integral to the gameplay for many players.
This reliance on communication can be great in a good match with players who are invested in the whole experience. Alternatively, you can also find yourself surrounded by people who make you want to mute the sound. As an adult, this isn't a big deal, but it definitely could be a concern for kids playing. To help alleviate some problems, the game asks for your birthday when starting, but all it really does is say you can't play if you're under 13.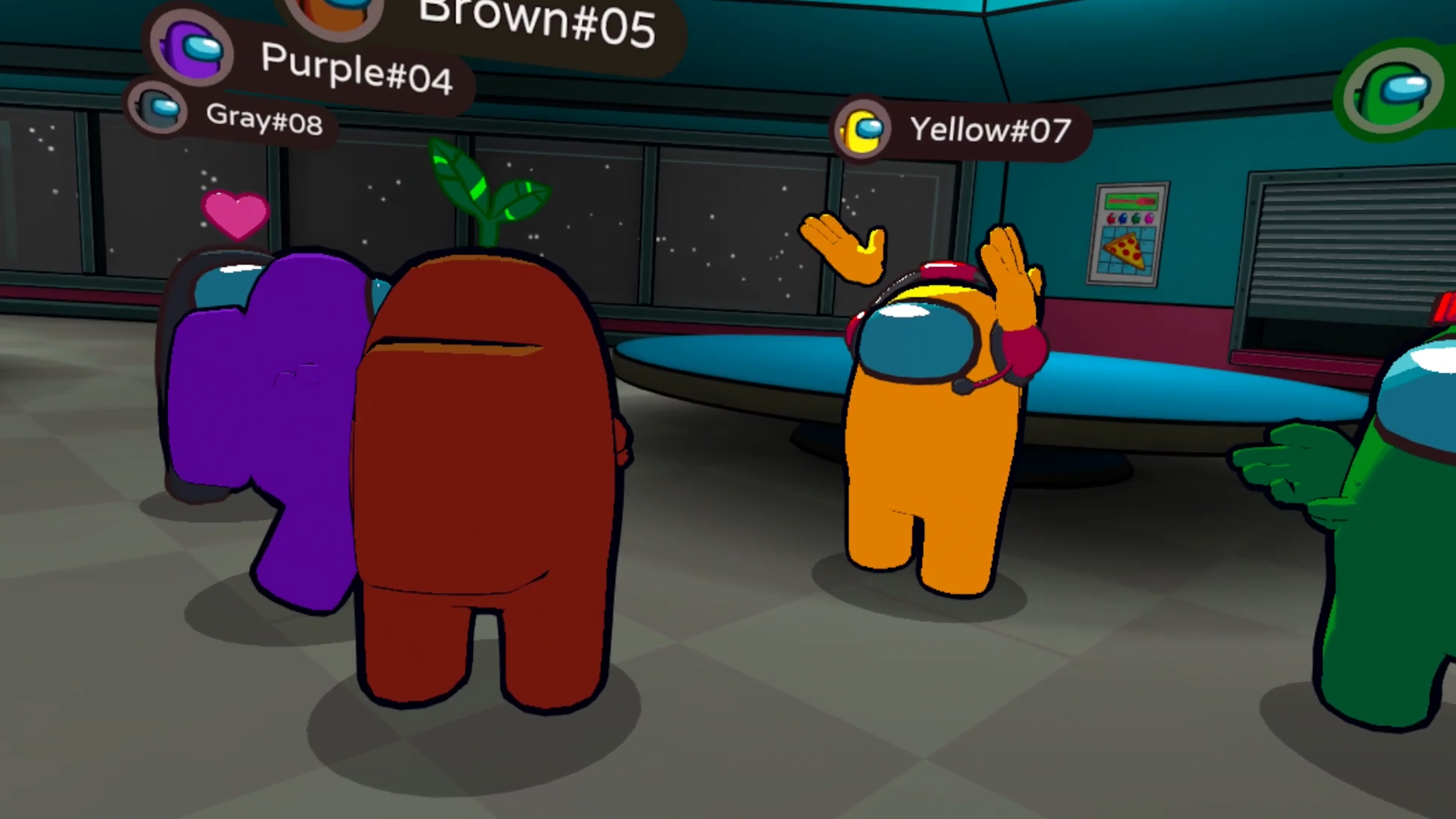 That said, having been in matches with absolutely no voice chats, simply using the quickly accessible canned messages and body language (there's a lot of hilarious finger-pointing) works surprisingly well. What would help a great deal is a straightforward option to only allow text-only matches, which is thus far lacking.
Among Us VR tries to be accessible to everyone in its actual controls. Using the Quest 2's controllers, the left stick moves you around, while the right stick turns your character. The game defaults to a tunnel-vision-like view when moving around to mitigate motion sickness, but it can be dialed down in the menu options. New players are required to run through the tutorial, which is a good idea because the controls still take a bit of time to get used to as simple as they are.
Mini-game tasks are catered to the VR medium, so expect a lot of pressing buttons, tapping things, and pulling levers. There's a Simon-Says-like game, other consoles requiring you to input the right code, and even a whack-a-mole sequence. The mini-games generally feel more intuitive here than in the original game.
Among Us VR Review – The Bottom Line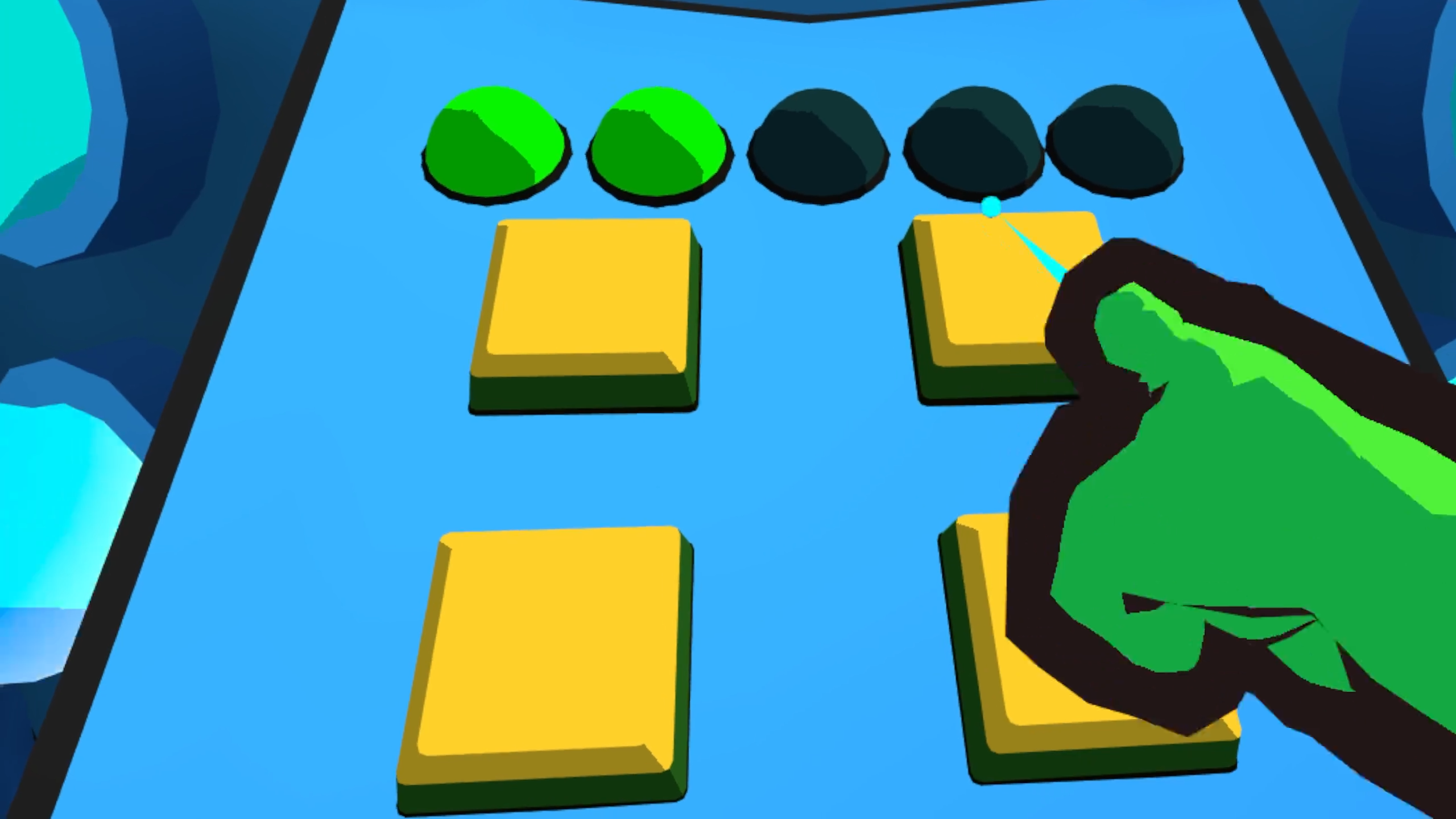 Pros
Superb atmosphere and sound design.
Looks great in 3D.
Gameplay only gets better in VR.
Cons
Only one map and no advanced crewmate options.
Limited customizability.
Needs more options to customize in-game communication.
Simple is an overall theme for Among Us VR. At launch, the game lacks most of the advanced modes and options of the core game and only comes with one map. That said, when the original launched, it was just as limited in scope, and we expect regular updates in VR to make this version just as robust. Even with just the single map, this is a superb Among Us experience.
[Note: Schell Games provided the copy of Among Us VR used for this review.]
8
Among Us VR Review: Into the Third Dimension
Among Us VR takes the tried and true multiplayer formula into the third dimension, but is it a crewmate to the original or an imposter?
What Our Ratings Mean
About the author