Coatsink is a studio known for leading the way in developing immersive VR titles. Their latest game, Augmented Empire, is a strategy RPG that takes place in the class-divided city of New Savannah. It's a solid tactical RPG with a sexy neo-noir wrapper — and If you're looking for a VR title that you can play for hours, look no further.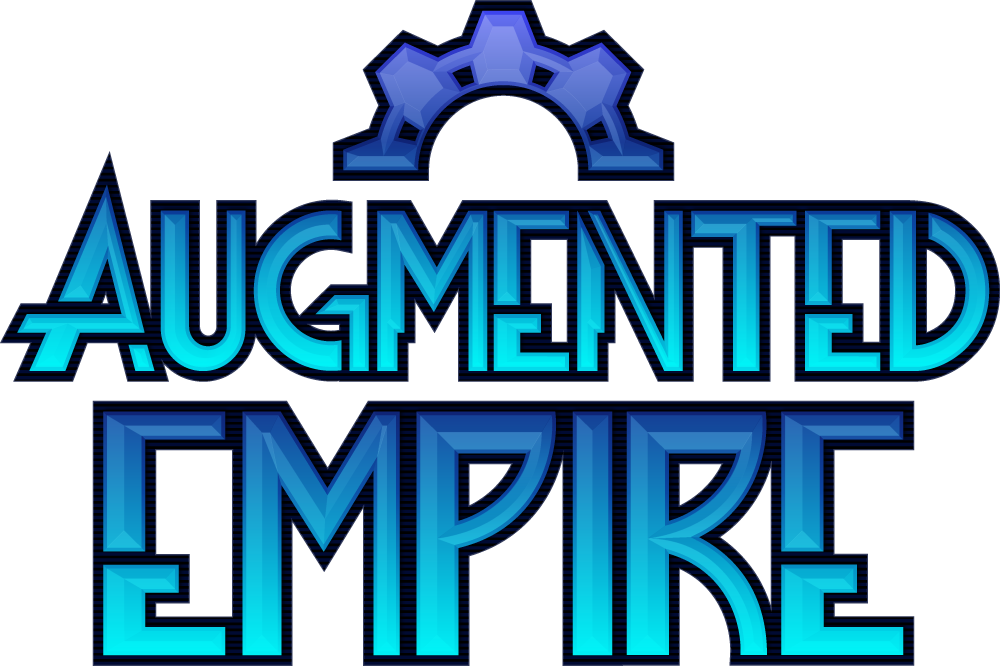 Gameplay: A Cyberpunk Tabletop Delight
Residents of the city are divided into tiers by the "Citizen Grade System" (CGS). Citizens with a higher grade get to enjoy the splendor of high-society living, while dissenters and criminals live in the dregs at the island's base. The heart of the story follows Willa Thorne, a young woman on the cusp of achieving CGS 10. Mere moments before her ascension to 10, a series of actions cast her out of the world she knew.
Now, she's on the run in the underbelly of New Savannah — where she finds help. Craven, the silent mastermind, and his robotic assistant Hartman are two detectives who become Willa's guardians. You play as Craven, the silent leader of a team of misfits you must guide through New Savannah.
Anyone who has played XCOM or XCOM 2 will feel right at home with the way missions in Augmented Empire are setup. Once you select a mission, the game goes from a 360-degree experience (inside Craven's office) to a set, overhead point of view. The grid-based movements take place on a tilted tabletop. As such, you only ever need to look in one direction. This is the only gripe I have with the game — it seems like a bit of a waste to utilize so little of the immersive VR experience. I can only imagine what New Savannah would look like in 360 degrees.
You can get a crick in your neck from looking at one angle the whole time, but you also don't have to stand to play this game.
The turn-based combat system is your standard fare of move, attack, and dodge, with different team members having their own skill sets and augments. Your agents level up as you use them, and you can upgrade equipment and abilities throughout the game. To control character selection and movement, it's a combination of looking at them and using either the wireless controller (recommended) that comes with the Samsung Gear VR headset or the headset's touchpad to select and execute actions.
From the main hub in Craven's office, you have a holographic display of the city where you can select places to start new missions and manage such things as team members, buffs, and purchasing items. Missions allow you to pick up new team members and explore the city of New Savannah. In addition to combat, team management becomes another component of the game as you build your team and upgrade individuals.
I was pleasantly surprised to learn that dialogue selection is a feature in the game — particularly what you say to Willa. The game stands strongly on its own already, but this added mechanic adds an additional depth to the gameplay that I appreciated.
A Narrative You Don't Want to Miss
What the game may be lacking in 360-degree experience, it makes up for in narrative. The story surrounding New Savannah and its residents is a compelling one with a diverse cast of characters. Each character has their own story, and every single one of them is well-developed. The setting of the game is a fascinating character in its own right.
There is definitely a message in this story that discusses class systems, poverty, and the pros and cons of societal hierarchy. The dialogue is gritty, funny, and earnest in all of the right places, and nothing feels forced or phony. There are more than a few laugh out loud moments — especially at the way characters interact with each other and the world around them.
If you're a wanderer who likes to read and explore all the things, there's a plethora of things to look at and people to speak with to satisfy your curiosity. All of it helps you understand the world around you; New Savannah is a fascinating place, and you'll find yourself eager to learn all its secrets.
With more than 10 hours of gameplay across 26 missions in 60 different environments, there's plenty to do in this game and it's compelling enough to come back to once your phone cools down from overheating.
The Augments that Make the Game
It is certainly worth noting that Augmented Empire's soundtrack is the perfect pairing for the missions and environments you will encounter throughout the game. It even has a dash of the classic, moody jazz and piano you'd expect from a noir game.
The game is also supported by the talent of several well-known actors, including: Doug Cockle (The Witcher series), Nick Frost (Shaun of the Dead, Hot Fuzz), Garrick Hagon (Star Wars: Episode IV – a New Hope, Horizon Zero Dawn), and Kate Mulgrew (Orange is the New Black, Star Trek Voyager). Because of this, there is quite a great deal of voice acting in the game. It wasn't a problem for me, but it may bother some gamers who aren't into a ton of exposition.
Overall, Augmented Empire is a wonderfully executed visual and audio treat for any gamer — a worthy addition to your Gear VR library and well worth the cost.
The Skinny on Augmented Empire
You'll like this game if:
You enjoy tactical battle and decision making,
Narrative and character development are important to you in a game,
You're a sucker for Cyberpunk environments.
You may not like this game if:
You prefer pick-up-and-go action games over games with a fair deal of exposition.
You're looking for an immersive, 360-degree gaming experience,
Extended VR use makes you nauseous or gives you headaches.
TL;DR: Augmented Empire delivers a compelling gaming experience and is a must have addition to you Samsung Gear VR library.
Augmented Empire is available for $9.99 on the Oculus store.
[Note: The developer provided a copy of Augmented Empire for this review.]
10
Augmented Empire: A Treat for VR Fans Looking for A Damn Good Story
If you're looking for a polished, narrative-driven gem of a VR game, look no further than Coatsink's Augmented Empire.
What Our Ratings Mean
About the author