Nintendo's decision to not include Bluetooth audio support in the Switch is still baffling to this day. So many people have moved on from wired headphones, due in large part to many smartphone manufacturers no longer including 3.5mm audio jacks on phones any more. But the Switch was a step back in that regard.
For all of the things the Switch does to innovate with its portable-meets-home console hybrid design, it lacks obvious Bluetooth audio functionality. Thankfully, that's why the BT Audio Sync for the Switch from Bionik exists.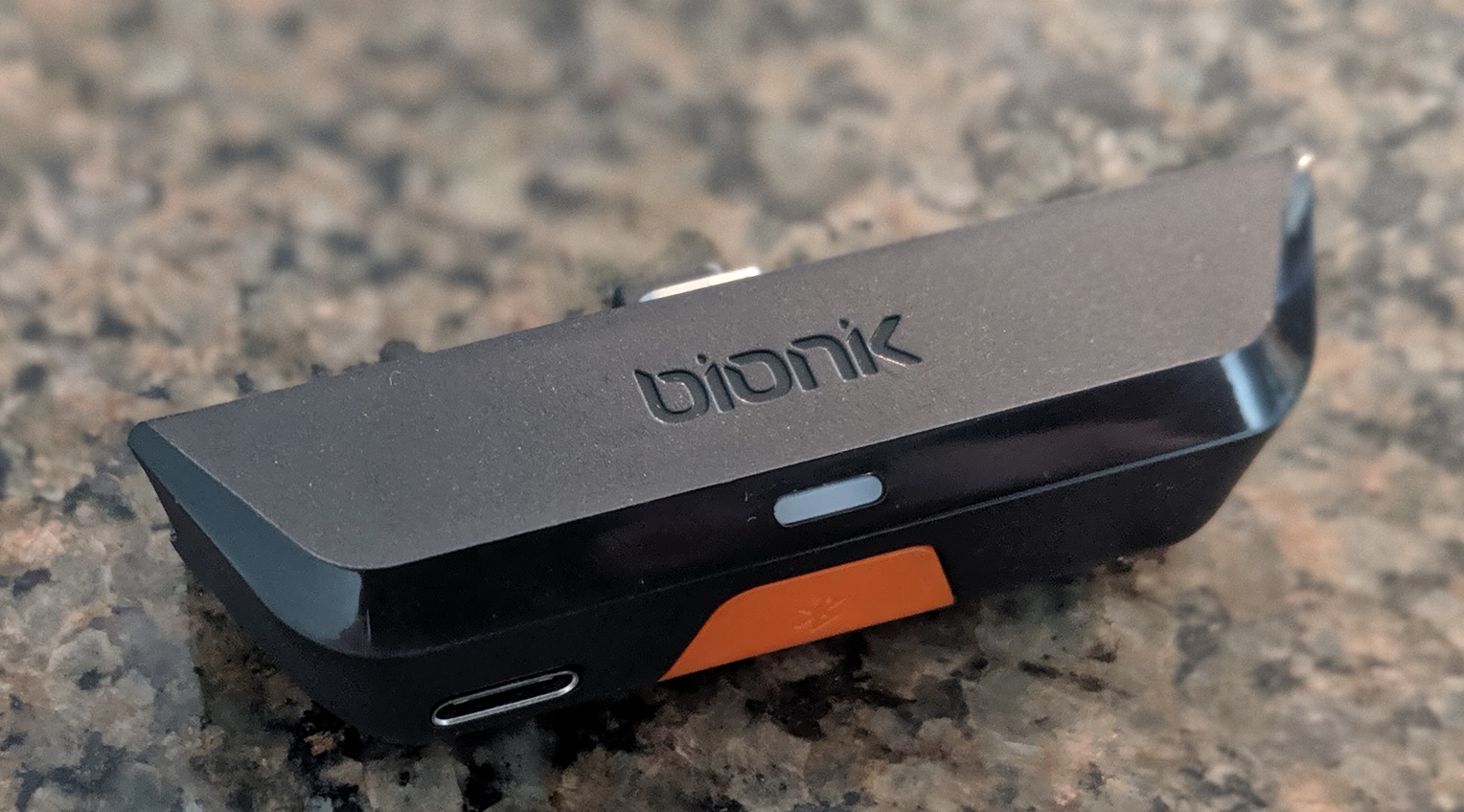 BT Audio Sync Technical Details
The proposition here is simple: you plug in this little adapter and it lets you connect Bluetooth headphones to your Switch. Bingo, that's it. After that you can use any Bluetooth headphones, earbuds, or even external speakers that you want.
The package dimensions are 5.25 x 6.50 x 1.25 in (W x H x D) and it weighs only 0.25 lbs.
BT Audio Sync Switch Setup
Thankfully, setting up the BT Audio Sync is as simple as its crystal clear value proposition.
Literally all you have to do is plug it in, hold down the button so it's in pairing mode, put your headphones in pairing mode, and wait a few minutes. It will automatically connect, and you'll be gaming in no time. That's it. You don't even need to charge the thing at all.
Plus, you don't have to sacrifice the USB-C port on your Switch while using this little device; you can still plug the Switch in while in handheld mode to charge it or use another accessory while using the BT Audio Sync since it has a port on the bottom, as pictured below.
If you want to use it when your Switch is docked, have no fear: it even includes a short USB-C to USB adapter in the box so you can plug it directly into the front-facing USB port on your dock. No fuss, no hassle.
BT Audio Sync Design And Quality
In terms of physical quality, it's solid enough. It doesn't quite measure up to the heft of the Switch itself, but I wouldn't say it feels cheap either. Once it's connected, it fits snugly and shouldn't get jostled out of place without intentional force.
My main issue with its physical design is the orange color scheme at the bottom. It seems like a weird choice that doesn't really jive well with any of the Joy-Con combos you'd typically see. I usually use my blue and red ones, and it just sort of sticks out at the bottom. The same goes for the standard black Joy-Cons.
Finally, because of how it protrudes from the bottom when plugged in, that means you can't use the kickstand to play in tabletop mode at all unless you get really creative with how you balance it. That being said, I have never once used my Switch in "tabletop" mode except for maybe one or two games of Mario Tennis Aces, and if you're using Bluetooth headphones then you probably don't need or want to prop it up publicly on a table anyway.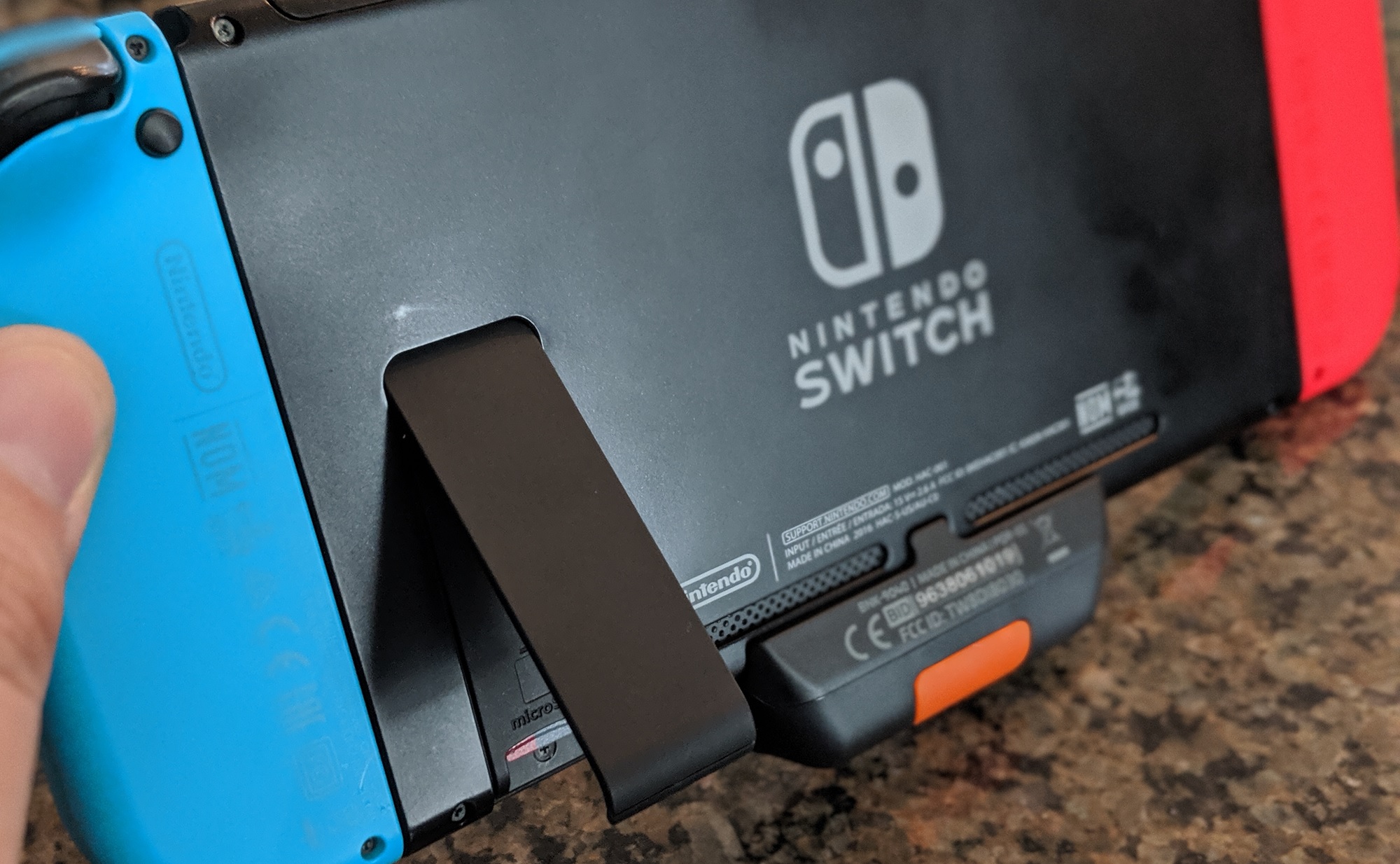 Pros:
Setup couldn't be simpler
Audio quality is crystal clear
USB-C port ensures you're not sacrificing functionality
Included USB dongle lets you use it while docked as well
Solid build quality and simple, clean design
Cons:
Design prevents using the Switch kickstand in tabletop mode unless you get creative with propping it up
Orange color scheme clashes with most Joy-Con color combos
You clicked on this review because you were looking for a good, simple way of getting Bluetooth audio working on your Nintendo Switch. I'm here to tell you that for $39.99 the BT Audio Sync does exactly that. You plug it in, sync it up, and you're good to go. Works like a charm every time.
[Note: A BT Audio Sync for Switch was provided by Bionik for the purpose of this review.]
9
Bionik BT Audio Sync Switch Review: Simple Bluetooth Connectivity
If you miss not being able to use your favorite Bluetooth headphones because of the Switch's lack of support, this accessory is a must-buy.
What Our Ratings Mean
About the author