Lords Online is a free MMO medieval strategy by, IGotGames (IGG) that can be played through your Android, Windows, iPhone or web browser. This game allows you to play with your friends or by yourself.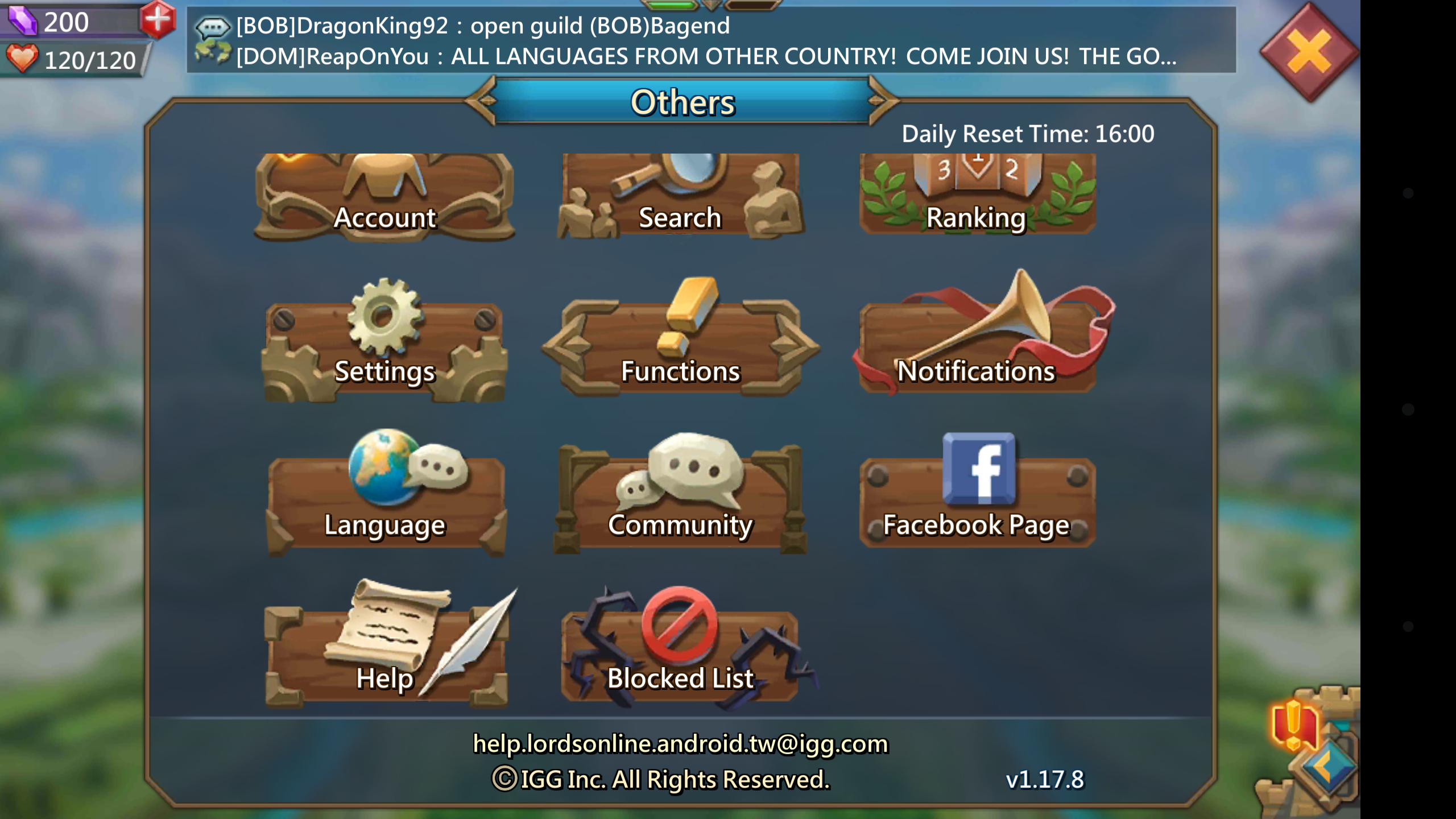 Gameplay
This is a strategy MMO game that solely depends on combat skills. Lords Online is set in the land of Mu. There are several races that are striving for supremacy. It is your job to go from settlement to settlement conquering and controlling the resources of the land. Some settlements allow you to build Academies and Workshops. Every resource under your rule strengthens your turf. You can team up with friends, join guilds and conquer all or do it by yourself. With every quest completed, you gain XP points and your ranking goes up. There's definitely levels to this; you don't necessarily decide which stage to unlock next. Depending on your feat, you can conquer another region. You can pay to upgrade your XP points, your resources or building abilities. This game doesn't take up too much of your time; 15 minutes a day is all you need to conquer a few regions and build Trading Posts. There is so much to discover in Lords Online especially while playing with your friends. This game can be time consuming if you like. There are also live notifications to let you know if something is happening or if one of your resources is expiring.
Graphics
The graphics are stunning and very detailed. IGG didn't skip on lighting and there is a 3D feel. The characters aren't flat. They move and this includes their mouths (although they aren't voiced). You can move about the map by swiping your finger across the screen. When you've unlocked new territory, it automatically moves to that area to show the new adventures. This game is very colorful. The Oath Keeper's amour glistens gold as he charges into battle with the other knights. My favorite animation is when a knight get hits by an arrow and dies; he flies up into the air and lands lifeless on the ground–so dramatic.
Sound
The music suits the game very well with its triumphant Renaissance feel that makes you want to conquer the entire game. There is also lighthearted music playing, of course, depending on the situation. It really puts you in the mood to play. No character voices are audible, so it's easy to play at work with the sound off or if your headphones aren't working while riding on a train. There are murmurs of victory when the battle is won; you can only imagine what happens when you lose. I wouldn't know, I haven't lost…yet.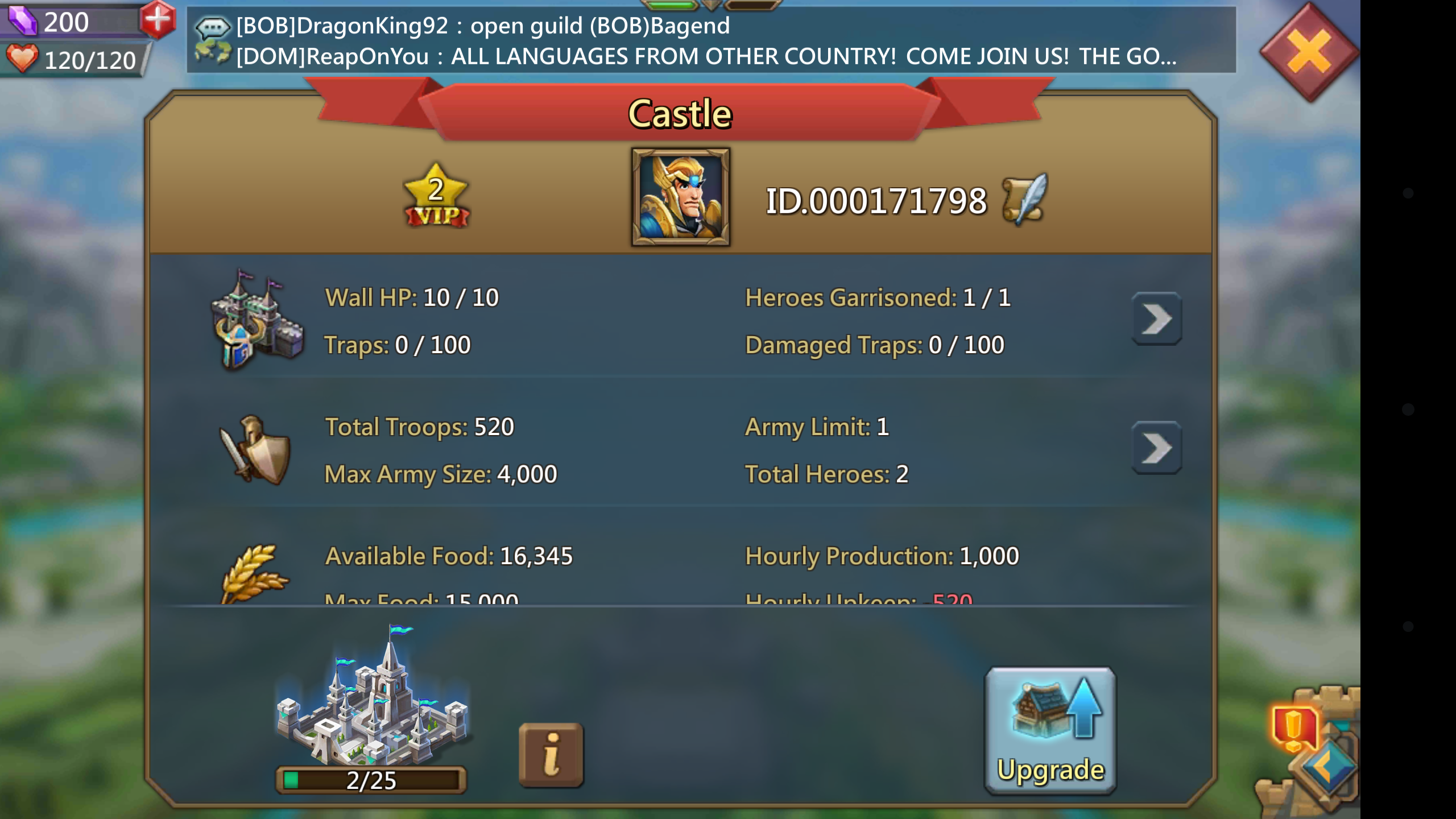 I loved the graphics, the music went very well with the game, and the characters and their outfits were captivating. While this game is flawlessly done, I found it didn't keep my attention. Mind you this is an upgrade from Lords Online first edition. The side scrolling MMO got horrific reviews and provided reason to believe the game was discontinued. This is a major comeback for IGG.
Planning wins wars. Are you planning on downloading Lords Online? Let us know what you think.
7
Conquer settlements from your phone with Lords Online
IGG brings Lord Online back and it's definitely an upgrade.
What Our Ratings Mean
About the author