Dusk is a retro First Person Shooter that plays and looks similarly to classic Doom. This isn't merely a knock off, it captures the spirit of Doom and creates a unique and exciting new adventure. The game pulls you in from the start and is such a fast-paced thrill ride from start to finish.
What I Liked
There are multiple reasons I really enjoyed playing Dusk, but one of the biggest is the atmosphere.
The Horror
I am the kind of person that gets scared pretty easily, and there's plenty of scares to go around in Dusk. There are creepy moments and enemies appearing out of nowhere that made me yell on more than one occasion. I typically don't play horror games for long because I just can't handle them.
Dusk kept me playing though because of the fast-paced nature, and the lower difficulty setting I could pick. Even though I was scared, I could appreciate how expertly the game's horror was crafted in certain situations.
The beginning has you start off with nothing but sickles and surrounded by cultists chanting, "Kill the non-believer." That was a very creepy and wonderful way to start the game.
There are also messages written in blood on the walls throughout the game, with some of them being helpful tips. One in particular told me not to trust my eyes. I won't spoil what happened, but it was fairly terrifying reading that message.
It is not a slow, suspenseful horror. It is fast and in your face, which is how I prefer my horror if I'm going to play it.
The Action
I know I've said it a lot, but I can't stress enough how fast-paced you are in this game. The movement, shooting, enemies, everything is at break-neck speed. There are plenty of secrets and card keys you'll have to find to open doors, but it doesn't slow down the action in a bad way.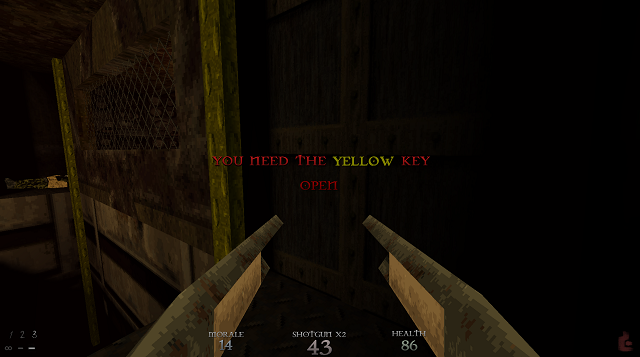 It is very exciting finding all these secret paths and hidden rooms, especially when you need to do certain things to reach them. The levels can go by very fast as well when you know here to go. Many of the times can be 2 minutes or less if you speed through them.
The Multiplayer
If you are looking for a balanced, modern FPS experience, you won't find it here. I think what you get instead is actually better. Just like the rest of the game, multiplayer is high-octane chaos that was way more fun that I thought it would be.
People are everywhere if you join a mostly full room and nothing but death and hilarity happens the entire time. You're lucky if you survive even 10 seconds after spawning, but you can kill others just as fast.
At first I thought it would frustrate me, but after embracing the nature of the game and seeing what they were trying to do, I didn't want to stop.
What I Didn't Like
There isn't much I didn't like about Dusk. There are only a couple things that were slightly frustrating.
Morale
You can collect various currencies to increase your "Morale." I just never noticed what it actually did. I'm thinking maybe it's partially a shield, though you still take damage when you have it. It could also increase my damage though it was hard to tell.
Either way, it would have been nice to know what Morale did, but it doesn't affect my overall enjoyment of the game.
No Map
This is a small one, but I would have liked to see a map. Some of the levels aren't fairly large and I got lost more than once trying to figure out where to go. The fast nature of the game probably doesn't lend itself well to using maps, but it still would have saved me some time.
The Verdict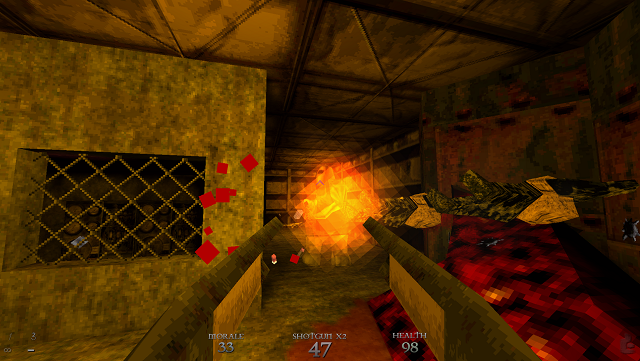 Dusk is an amazing game that fans of the genre are sure to love. Sure it doesn't have fancy new graphics, but it shows just how great games can be without them.
It captures what made classic Doom so good, perfectly. It is always nice to see retro styled games in the modern era because it makes you feel like you're playing a the sequel or spiritual successor of one of your favorite games that never came out until now.
Pros
Great horror atmosphere
Fast, classic gameplay
Cons
Slightly confusing at times
I highly recommend picking up Dusk if you're a fan of Horror or FPS games, which is available on Steam.
[Disclosure: Writer was granted a copy of the game from the publisher for review purposes.]
9
Dusk Review: A Fantastic Classic Horror FPS
Dusk delivers an exciting classic horror fps adventure that fans of the genre are sure to love.
What Our Ratings Mean
About the author