Marbles have a history that spans back centuries. From balls of stone to modern day glass balls, children have always played with some form of marbles.
These baubles have a history that spans back centuries. The new game Marble It Up! wants to recapture that playfulness of playing with marbles for a whole new generation.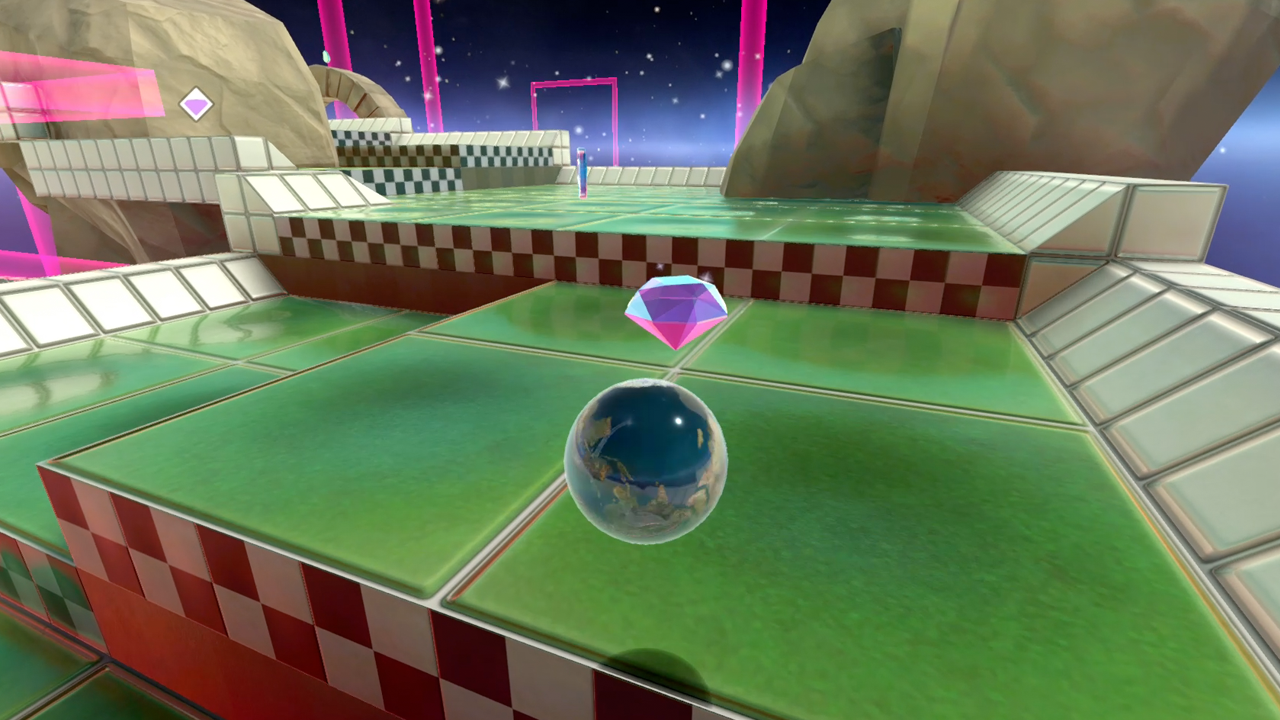 Gameplay
Let me state: This is a very simple game. While it is simplistic in nature there are intense challenges and secrets that will push the envelope of playing with marbles.
Your goal is to get your marble to the end of a goal. Like a race, it is timed with different levels of medals handed out when you complete it. Marble It Up! is accurately described as a high speed-puzzle platformer.
More akin to a Rubik's cube than a timed race, you have to bounce, speed. and master physics to advance through each level. With even more updates are promised which includes a marble royale mode and more maps, and a level editor.
This is a short game with level lasting around no less than two minutes or even less as you speed past them. You can beat the game within a two to three hours. However, most levels harbor a secret marble in them. That is where the extended play comes in. These secrets are for customizing your marble as you play.
There are 40 levels for you to test your skills as a marble master. Each level is suspended in a different space, with each one having a different look. Personally, I like the grid-like look that the game has. It feels futuristic at points. While there is no story, It feels like something created these levels for you to pass some type of challenge.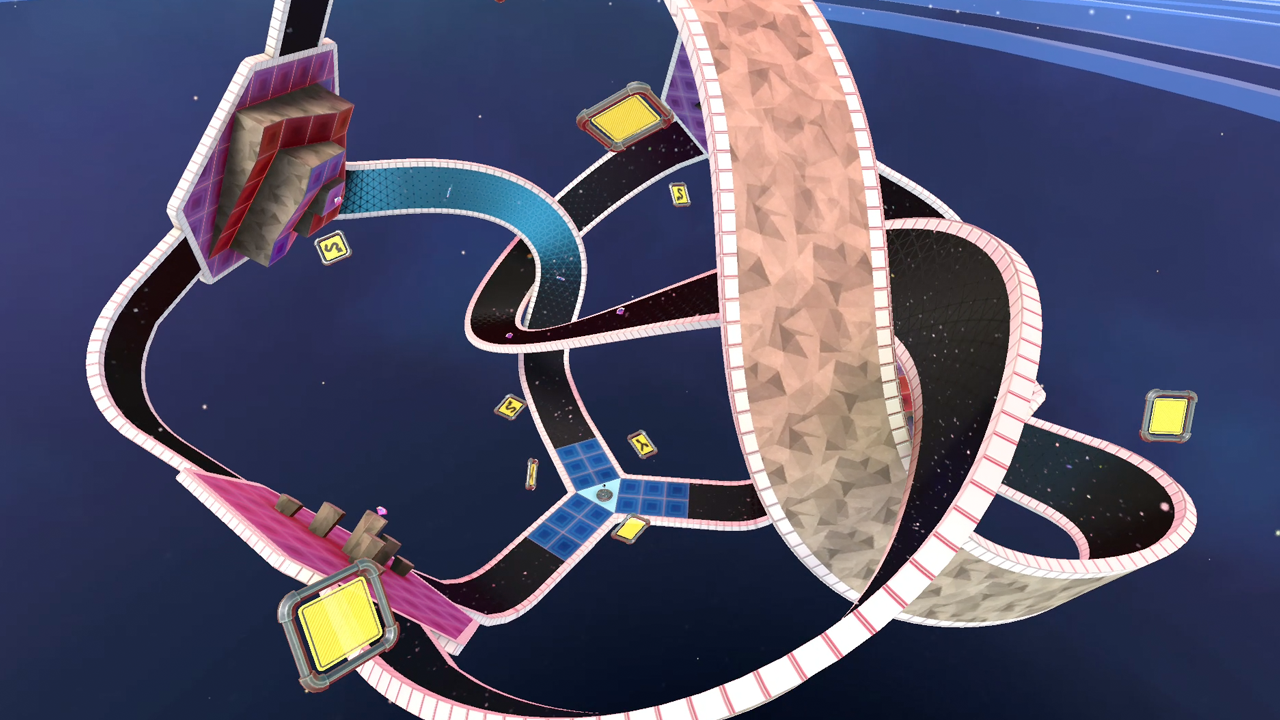 There are four power-ups to help you traverse through the levels: Super-Speed, Super Jump, Glide, and Pause.
Out of all the power-ups, Pause is the weakest power-up due to it only affecting your time. It doesn't even pause time as you might expect. It only slows down time for around five seconds.
There is a reverse button that you can press but when it's active, your times are not recorded for obvious reasons.
Graphics & Music
Marble It Up has stellar graphics. Since I was playing on the Nintendo Switch, it ran at a buttery smooth 60 frames per second both docked and undocked. With that everything from the marbles to the levels looks fantastic.
Certain marbles have a reflection that actually reflects the level. Which is I believe is a cool thing to see in a game. The graphics processing power that went into creating that reflection is amazing. It just shows how far gaming has come, just like the soundtrack in this game.
Each piece of music you hear in Marble It Up is phenomenal. Described as an "An electronica tour de force by Solovox. Psychedelic techno, ambient, chillwave, melodic and heroic." I would add the music is stimulating and in a way helps guide you through the level. If that particular song does not suit your fancy, pause the game and change it. You are in charge of the soundtrack much like being in charge of the marble.
Marble It Up! is a fantastic game that shows the power of bringing an old medium into the next generation. From the racing your marble against the clock to the futuristic soundtrack, this is all for a game of marbles. A very cool and different way of playing with and collecting marbles.
[Disclaimer: A code was provided by the publisher for review.]

About the author