Despite only recently owning my first Xbox console, one thing I've made sure to do is play Halo whenever I can. I'm a big first-person shooter fan, and while I didn't own original versions of Halo on the original hardware, I played many hours of multiplayer over the years.
I knew I was missing out, but it wasn't until these last few years that I really understood what that meant. With that context, I felt the weight of Microsoft's legacy throughout my whole time with this new generation of Halo.
Halo Infinite Review: Laying The Foundation
I played through the first four Halo games before playing Infinite. I made a conscious choice not to concern myself with playing Halo 5 on the advice of many a Halo veteran pal. In fact, it's part of why I enjoyed Halo Infinite's campaign as much as I did.
343 has absolutely hit the mark in terms of the look and the feel of Halo, through both the campaign and the multiplayer. The foundation for Halo to be a constant in the next decade has been successfully laid, almost incredibly so. That doesn't mean it's a perfect game, but 343 has re-established themselves in more ways than one.
Not having played Halo 5 means I didn't go through the pain of watching Cortana be evil. I went from Cortana's tragic sacrifice to trying to figure out why Chief can still hear her in his head, and who this new AI is.
Once again, there was an emotional core to the narrative. Chief and Cortana's relationship is and always has been the beating heart behind the epic sci-fi odyssey of one person against the galaxy.
Having that back between the Chief and this new AI, who we only know as "The Weapon" until the end of the game, makes everything feel all the more familiar. Though, there are a few major changes to the way a Halo story can be told. This is an open-world game, with a large sprawling area for you to explore.
Alongside regular cutscenes, a large portion of the story is told through audio logs you can find throughout Zeta Halo. You'll also learn small, contextual bits of information just by walking around and listening to what Grunts and Brutes are saying before you take their heads off.
The open-world setting in Halo Infinite isn't perfect, but it does have a great flow of exploration, and the combat within it is extremely satisfying. Despite the change, it still has that distinct Halo feel.
I'd look towards a point on the map, head towards it, and encounter some enemies along the way. Dispatch them, keep moving forward. What astounded me the most were the moments when I could launch myself over a cliff only to land in an enemy camp, and in the middle of a fight.
It all flows nicely and works beautifully most of the time. Though when not in combat, Zeta Halo feels a bit barren and without much to do. A bit "one-note".
It wouldn't hurt if vehicles were just a little more accessible; it's annoying to always have to be at a FOB to call one, when Echo-216 could probably just come find you and drop off some wheels no matter your location.
That being said, I enjoy the challenge of "Is it Master Chief or Spider-Man?" with how important the grapple hook is to traversal. Once you upgrade it to have a shorter cooldown, you'll be swinging through trees and around cliffs easily. It brings an incredible heightened movement ability that makes both combat and exploration more fun by miles.
Want to jump on top of a beacon with your grapple hook to get a crazy sniper angle? You can do that! Scale the side of a 90-degree mountain using nothing but your grapple hook and momentum? Yes, you can do that!
These wondrous discoveries don't end with just how you are able to move in the campaign, but it felt both so new and so fitting to Halo that all these elements are now in play.
It's like the creativity that players have been able to find for years in how the game's physics work is now open to how you can move, rather than it just being about how you can make other things move.
Taking a franchise that has always had an action-y linear way of storytelling and putting the player in the driver seat of a large open world to explore in between those heavy cinematic bits works far better than I expected. Unfortunately, despite all of the big, hard-hitting emotional moments, the story ends abruptly. Though you can see it coming, there's a sense that things aren't completely over and that the narrative was wrapped up perhaps prematurely.
There are a fair few questions left to be answered.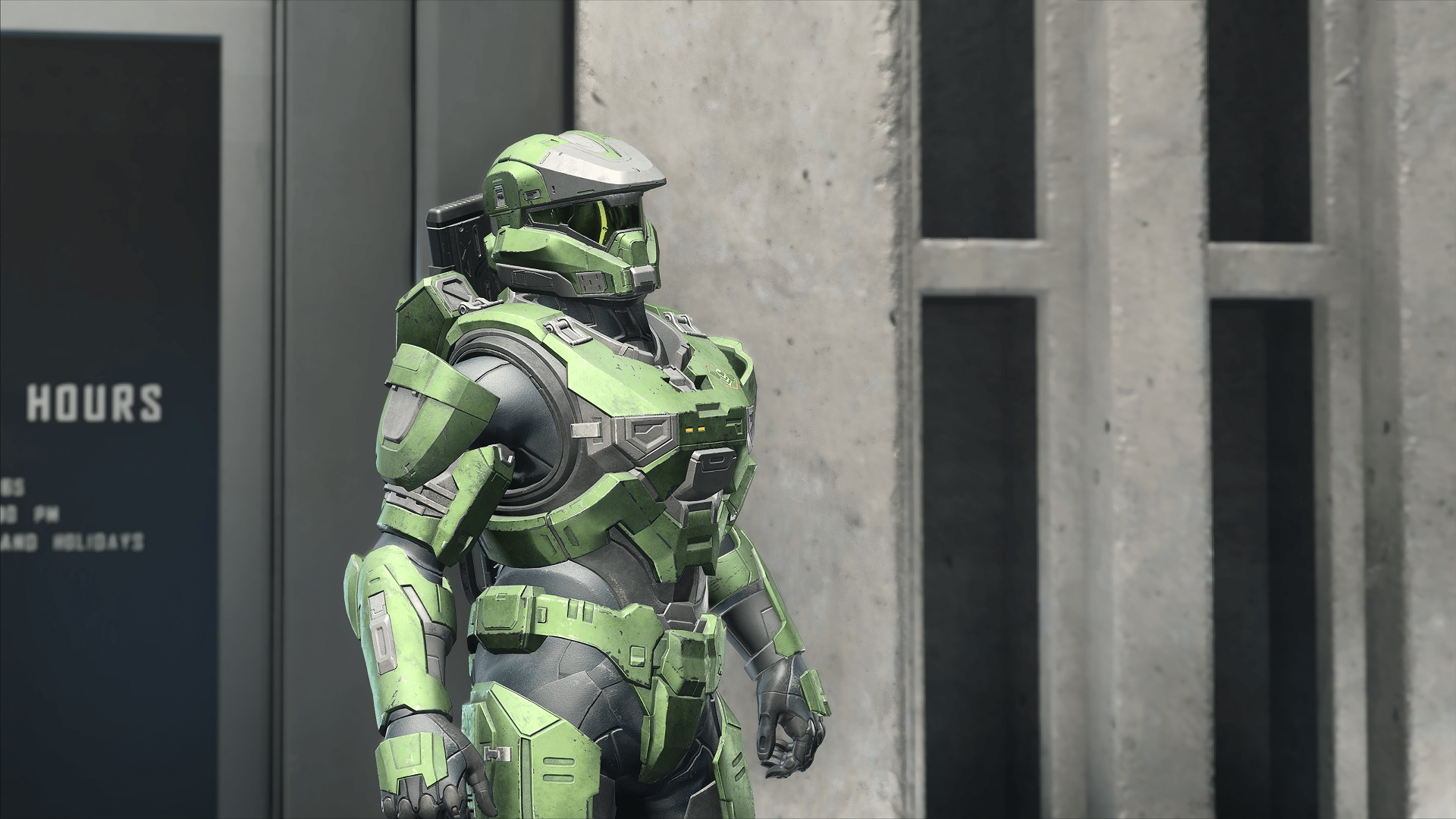 Halo Infinite's multiplayer component is its biggest focus, and 343 absolutely nails the gameplay. Guns feel solid and fun to fire. Picking up secondary weapons and different attachments can dramatically change the course of a match while providing some variety.
It's the classic gameplay that put Halo and Microsoft on the map, and it is nothing short of stellar.
Problems with the multiplayer still exist, and unfortunately, many of them came close to sucking the fun out of playing at launch. However, at the time of writing, the battle pass has already been greatly improved. The latest event provides actual rewards that aren't just XP boosters or challenge swaps. The ongoing Tenrai event was overhauled to be the same.
Most importantly though, there are designated Slayer and SWAT playlists, along with a Fiesta playlist and Big Team Battle. Granted, it is still not as customizable as the Master Chief Collection, but those are better than no options at all.
These changes make a world of difference, and the multiplayer experience is much more enjoyable than it was at launch.
Halo Infinite Review — The Bottom Line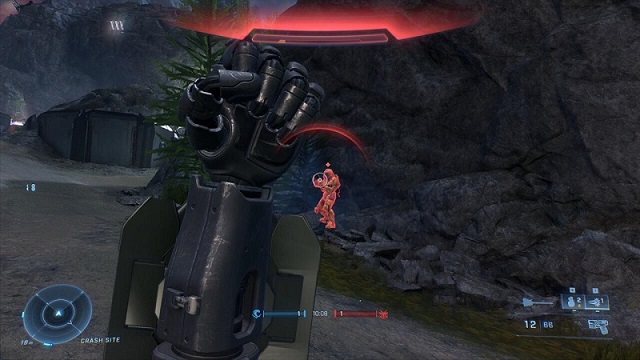 Pros
Classic Halo gameplay with modern upgrades
Fluid open world that is fun to explore
Entertaining and exciting story that restores the emotional heart of Halo
Cons
Open world can feel barren and same-y, lacking variety
Multiplayer playlists, battle pass systems are better but still need some work
If ever there was doubt that Halo could come back into the FPS fray in 2021 and make a splash, then that can be done away with. What 343 and Microsoft have accomplished with Halo Infinite is nothing short of inspiring. Restoring this beloved franchise to its rightful place was never going to be easy, but it is brilliant to see that coming to fruition.
Now if you'll excuse me, "I need a weapon".
[Note: The Xbox Game Pass version of Halo Infinite was used for this review.]
9
Halo Infinite Review: Laying The Foundation
While there are some improvements that can be made, Halo: Infinite is a return to form for the storied FPS franchise.
What Our Ratings Mean
About the author