The HyperX Alloy FPS RGB keyboard is deceiving in how straightforward it appears. Equipped with some incredible tech and dazzling lighting effects, this mechanical keyboard is ideal for gamers.
On first glance, HyperX's FPS RGB isn't much to sniff at. Its compact frame and standard design doesn't display a ton of the bells and whistles that you'll see on more high-end mechanicals. But that simplicity is just a mask for this wolf dressed as a poodle.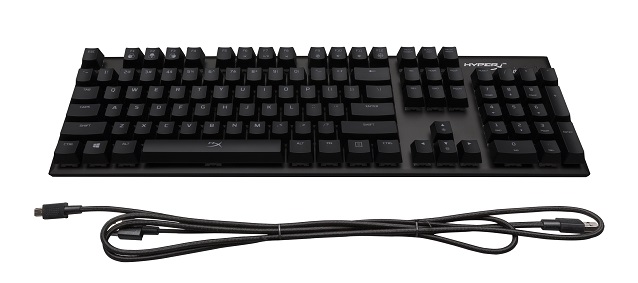 Immediately upon unboxing this beast, I was struck by the weight of it. The durability of HyperX's frames has impressed me in the past, and this one was no different.
The steel structure of the FPS RGB offers some serious durability, and the smaller frame size allows for more desk room (which is important for those of us who haven't got a ton of space for a massive gaming set up.) Even during more aggressive games, this keyboard wasn't moving anywhere: it's that solid.
That frame houses Kailh Silver Speed switches, which just felt good to tap into. The smooth push-click of each key was just lovely, too: there's no other word that better encapsulates it than satisfying. Plus, the switches are rated for 70 million key presses, so you know it's going to keep feeling that good long into the future.
The RGB lighting on this mechanical is pretty impressive as well. As always, HyperX offers a great series of options when it comes to customizing the lighting effects of your keyboard, whether it's for livestreams or just to make yourself happy and giddy with all the lights.
You can adjust the effects from home with HyperX's NGenuity software, or take advantage of three profiles that can be loaded directly into the keyboard. The lights themselves are bright; in fact, they're brighter than a lot of gaming keyboards I've seen in the past. But before that drives you away (because I know some of us don't like getting blinded), they're also adjustable, making for another added piece of nice RGB customization.
The N-Key rollover features on the keyboard are second to none, with inputs following you no matter how fast you hit the keys. This is really important for games like SMITE or Black Ops 4 where reflexes are a factor. I had absolutely no lag time or lost keystrokes while playing, which is a lot more than I can say about other keyboards I've tested in the past.
There's a USB port on the keyboard, which is very handy, though I was disappointed to find that it only served as a charge port and not a passthrough. It would have been great to be able to use the port for a wireless mouse or any other unobtrusive device, but that's a small gripe that's relatively easy to get over.
The braided cable included felt good, and it's definitely convenient for travel, but I'm always a little nervous when it comes to detachable cables. The wear and tear of removable parts like that make me worry about the longevity of the device. That, however, is pure speculation on my part to this point: I had no issues with the cable during my time with it.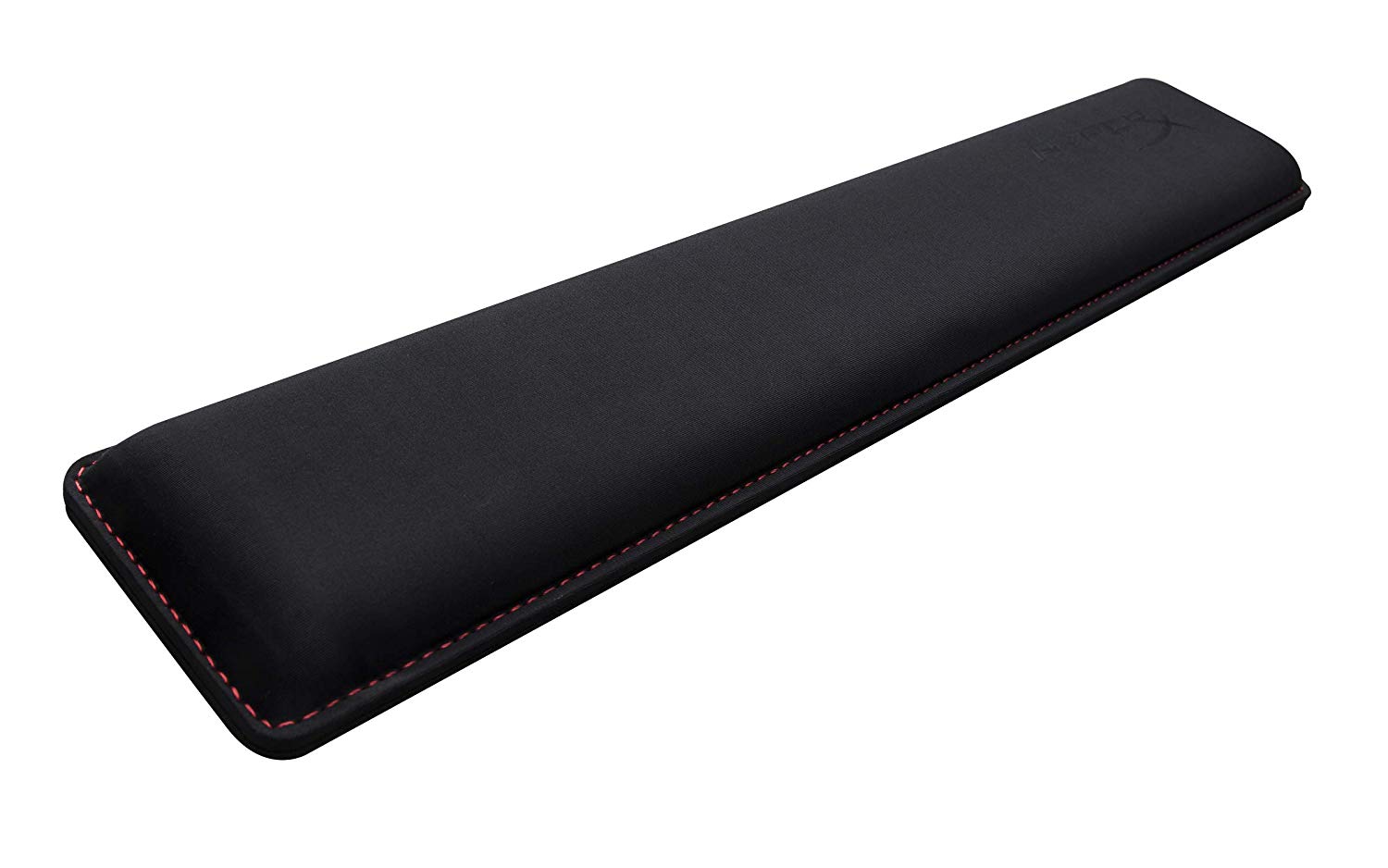 Along with the keyboard itself, we picked up the HyperX Detached Wrist Rest. As far as wrist rests go, it served its purpose very well. The cooling gel and memory foam inside kept my wrists comfortable and dry, and I quite liked the design of it. It's simple, but the stitching is a handsome detail that sets it apart in a small way.
AS far as wrist rests go, it's a nice addition to the keyboard and functions as you'd expect.
—
Overall, HyperX has created a terrific keyboard for gaming. The size and on-the-go customization make it perfect for gamers who travel a lot, and the response and satisfaction I got from the keys themselves was just too solid. Great aesthetics and great hardware combined? I'm sold.
Couple that with the wrist rest, and you've got a great combination for on-the-go gaming.
The HyperX Alloy FPS RGB is available on Amazon for $109.99. You can grab the wrist rest on the HyperX website for $19.99.
[Note: HyperX provided the FPS RGB keyboard used in this review.]
9
HyperX Alloy FPS RGB Keyboard Review: Dazzling Tech and Effects
Equipped with some incredible tech and dazzling lighting effects, the HyperX Alloy FPS RGB is ideal for gamers.
What Our Ratings Mean
About the author