Let's make one thing clear right away: Kenshi, the newly completed free-roaming survival-ish RPG-type-thing from Lo-Fi Games, is not for everyone. If you're looking for something casual and accessible to spend no more than 45 minutes on after work, move along. Kenshi doesn't care how grueling your day was.
However, if you've got some time and energy to devote to it, and if you can handle rejection, this game needs to find a home in your library. It'll make you work for its love, but oh, what a deep and sweet love it is.
Story
I seem to be reviewing a lot of story-less games lately, but Kenshi is a little different. It's not a simulator or an "experience." It's more like a blank canvas and a ton of paintbrushes with which to create your own story, if you're into roleplaying in your own head. Even if you're not, its engaging and intricate mechanics might fascinate you anyway.
There's no linear narrative to speak of, but I really think you should give Kenshi a try whether that bothers you or not. It does contain a ton of intricately crafted lore; after spending about 10 hours with the game, I suspect I've only just begun to scratch the surface in terms of learning about its world and the factions that inhabit it.
Gameplay
Imagine Diablo without eighty thousand billion "new" weapons dropping every ten seconds; now you know how movement and menus work.
Now imagine Mount & Blade's squad building system sandwiched by Fallout's wasteland vibe and simplified versions of the construction found in ARK: Survival Evolved, with just a dash of E.Y.E: Divine Cybermancy's future-primitive techno-religion vibe.
Got all that? Me neither, at first. Just roll with it for now.
Upon creating a character, you'll be dropped alone into the middle of nowhere with nothing but half a pair of pants and a rusty iron bar that will do absolutely nothing to fend off aggressors. Where you go and what you try (and fail) to do is up to you.
The possibilities are myriad, but all paths are fraught with danger. You can start a farm, buy a fixer-upper house in town, rob the general store, or set out to explore ludicrously perilous ancient ruins brimming with valuable artifacts. You can go it alone or hire up to 29 other companions.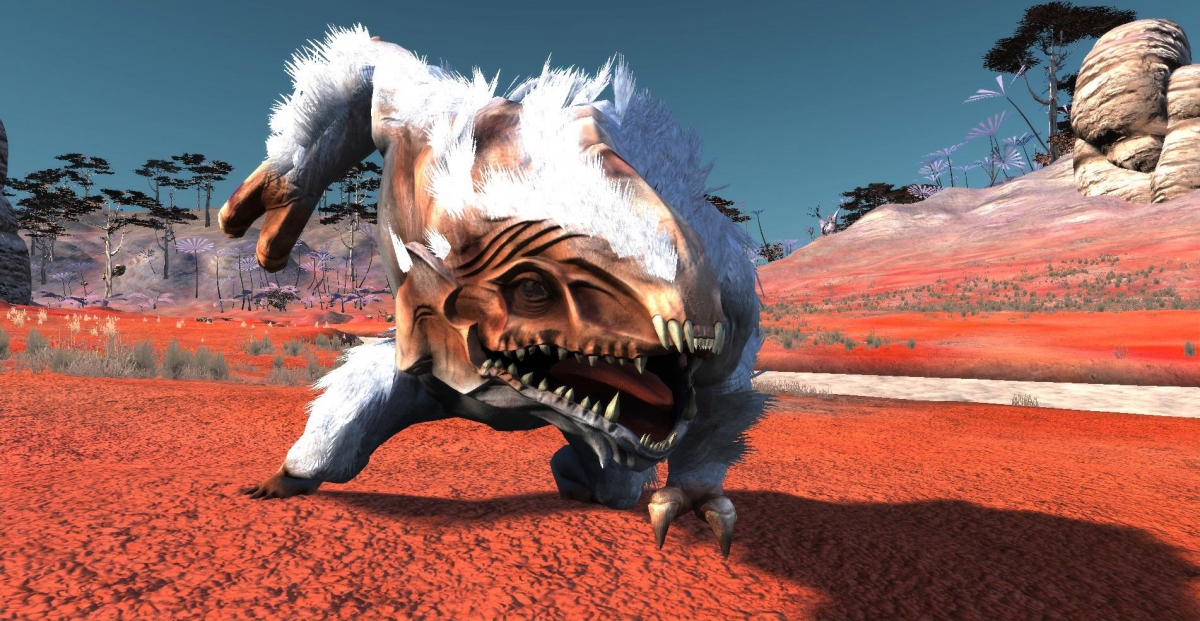 Whatever you do, you'll regularly find yourself beset by thieves, cannibals, vicious wildlife, and killer robots. You can run, fight (and lose), or try to pay them off—or join them. No matter what you decide, there are no simple paths and no easy answers. Every meaningful choice you might make has serious pros and cons associated with it. Each time the in-game clock rolls over, you'll simultaneously breathe a sigh of relief at living to see another sunrise and wonder how the hell you're going to make it to the next one.
If you can survive for about an in-game month, life does get easier, but it never gets easy. Once your settlement grows large enough to reliably sustain itself, you may think the worst of your troubles are over, but in fact you're now also a more tempting target for bigger gangs of deadlier criminals.
Life in Kenshi is a constant process of adaptation, exploration, being terrified of the unknown, and gradually overcoming it with the tiniest of baby steps. If you can embrace the fear and uncertainty, it's a wild and enjoyable ride.
Visuals
Kenshi isn't ugly, at least not when you consider that about five people made the whole thing. It's blocky, and most of it is really, really brown. The bulk of the team's energy was spent developing the game's mechanics and setting, not its graphics, and that's okay by me.
There are some different biomes to explore throughout Kenshi's huge map, but a solid 70% of the map seems to be barren deserts and arid plains. Even though living off the land becomes even more difficult in snowy areas, it's almost worth it just to have something different to look at.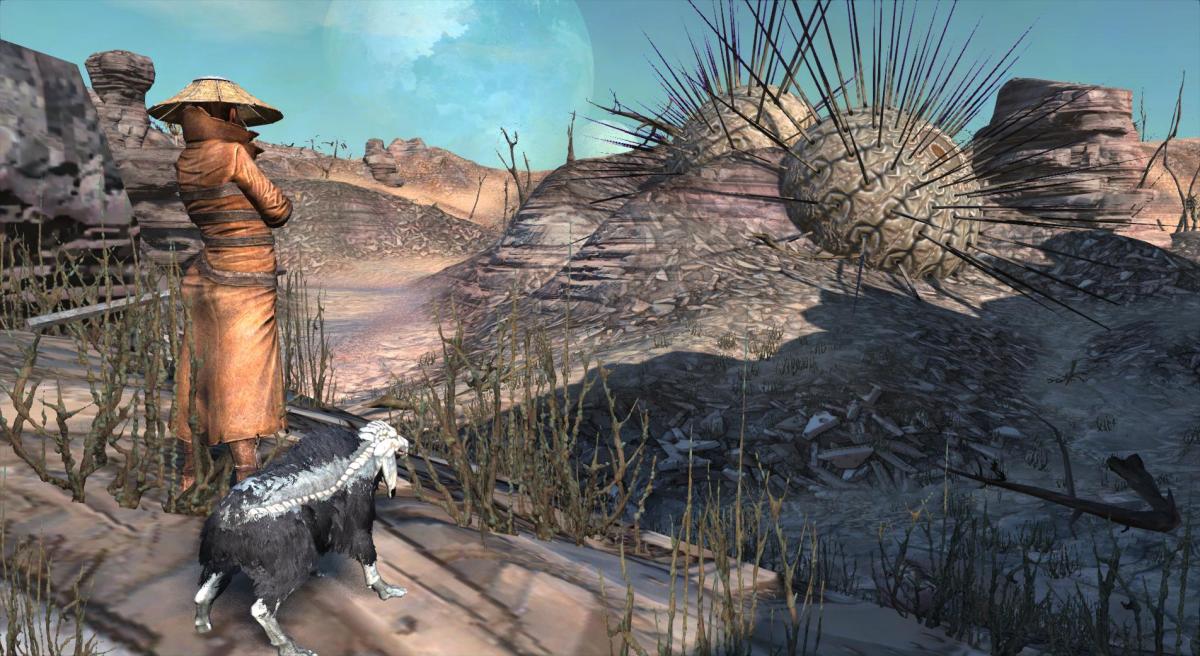 Character models move rather choppily, although a lot of the weapons and armor sets do look pretty cool. There's definitely a neat design aesthetic throughout much of the world, it's just not rendered in photo-realistic 4K.
Sound & Music
Kenshi is a relatively quiet game—perhaps deliberately so, in order to make sure you feel as isolated as possible. Your one constant companion is the low howl of the wind moaning through the canyons around you, but for the most part, there's not much to hear.
Pitched battles are another story. At some point—probably much, much later in the game—you might find your squad of 24 up against an equally numerous foe. The cacophony of clashing metal and angry shouting is jarring in contrast to the usual silence of your daily routine, but if nothing else, it makes it pretty hard not to notice when a huge battle is raging just off-screen.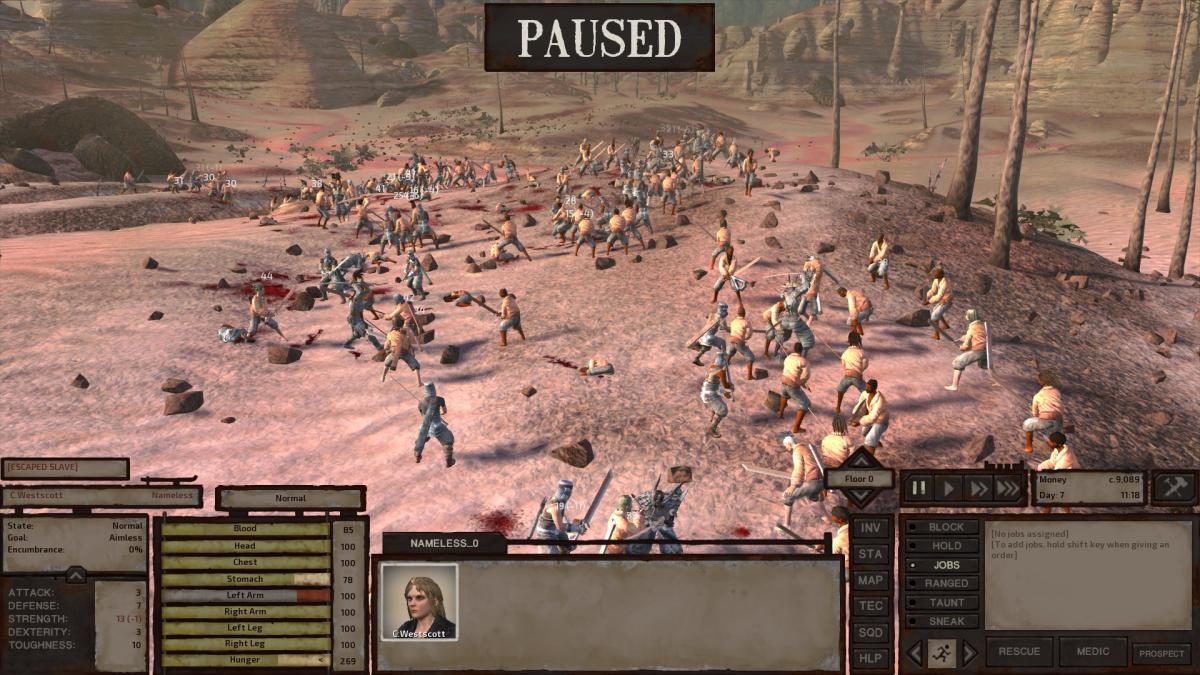 Performance
Kenshi runs well on a GTX 1080 and an i-7700 quad-core 4.5GHz processor, at least in certain respects. There are some minor performance hiccups, but I doubt they'd disappear no matter how beefy your hardware is.
Loading times and pop-in are small but persistent headaches. Because Kenshi's map is so huge, and because you can send individual squad members all over it at any time, it might very well be technologically impossible to keep enough data in memory to eliminate this problem entirely. Nonetheless, it's mildly annoying to switch between a dozen squad members and have to wait several seconds for their current locations to load each time.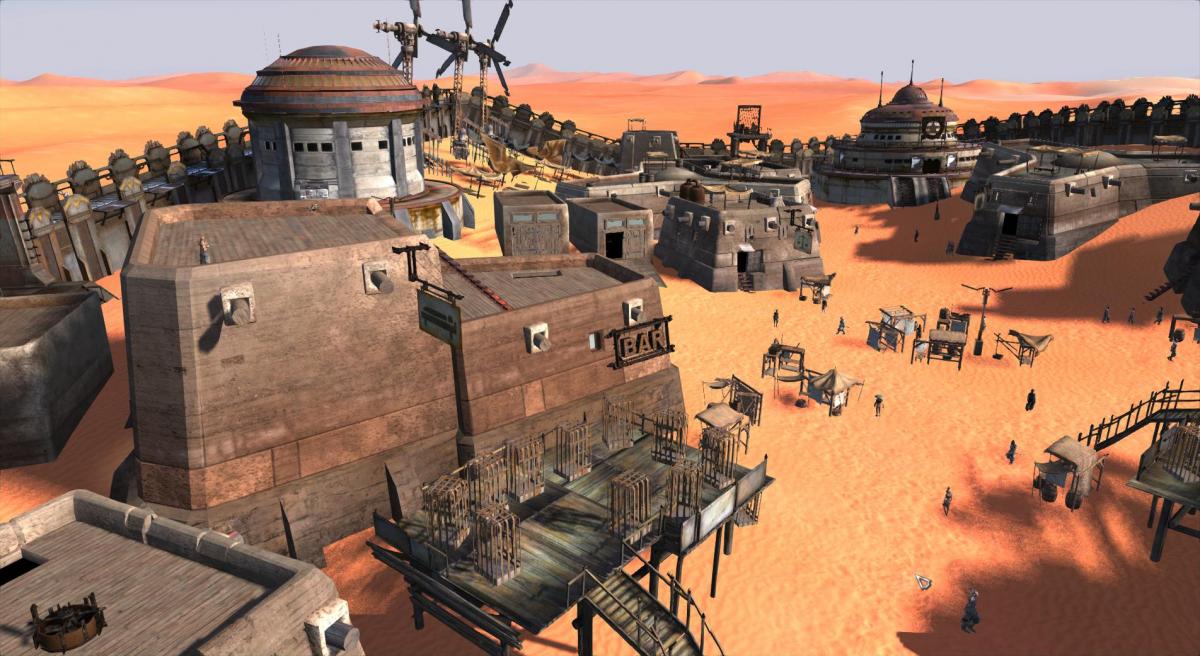 However, the game is pretty stable where it counts most. I encountered no instances of what I call "unacceptable" bugs—things which severely hamper your enjoyment of the game and that the developers could have been reasonably expected to find and fix ahead of time. The game has yet to crash or freeze on me, and all of its intricate subsystems appear to work exactly as intended.
—
Pros
+ Huge world crammed full of deep lore and lots of activities
+ Squad A.I. is simple but powerful and efficient
+ Unforgiving learning curve is satisfying to (eventually) conquer
Cons
– Brutal difficulty and lack of hand-holding will turn many players off
– Frequent, stuttery load times are an ever-present low-grade annoyance
– Ugly, boring environments
Kenshi will ultimately appeal strongly to some while instantly repelling others. Whether or not you like what Lo-Fi Games has done, it's hard to deny that they've done it superbly well. If you're willing to play by an unfamiliar and harsh set of rules, Kenshi will keep you entertained for many hours.
If you're having trouble with this game, be sure to check out our growing collection of Kenshi guides to help you gain some traction.
Note: The developer provided a complimentary review copy of this game.
9
Kenshi Review: A Divisive, Demanding Adventure
Difficult and unforgiving, Kenshi is clearly someone's labor of love. You'll likely either love it or hate it, but either way, you have to admire its resolve.
What Our Ratings Mean
About the author