Minecraft: Bedrock Edition is finally out on the Nintendo Switch, allowing the portable system's owners to at long last connect and play with friends who own the Xbox One, Windows 10, and Mobile editions of the game.
Don't think that means you're getting the same experience as the original Java Edition of the game, however. This begs the question: what is the Bedrock Edition and how does it differ from the original?
Minecraft: Bedrock Edition Review
On the off chance that you have no idea what Minecraft even is in the first place, allow me to summarize. Everything in the game world is made out of blocks. You can collect the vast majority of these blocks through methods of mining, shoveling, punching, and so on. You can then place these blocks in the world or use them in a crafting grid to create new items. This is the basic cycle that's existed since the earliest stages of the game.
That doesn't even cover the monsters you have to defend yourself from or the different bosses you can fight for unique rewards. There are even potions you can brew and enchantments you can put on gear. There're villages out in the world populated with people that you can trade with, and there are even various ruins and structures to discover across a wide variety of biomes. There are even entirely different realms to explore, such as the Nether and the mysterious End.
The scope of of this title is out of control. There's so much to do and so many different ways to get stronger that you could spend dozens if not hundreds of hours just existing in the world. And before you know it, you'll be living in a bonafide fortress with automatic farms, an intricate system of travel, stables for your steeds and pets, and any luxury you can possibly think of.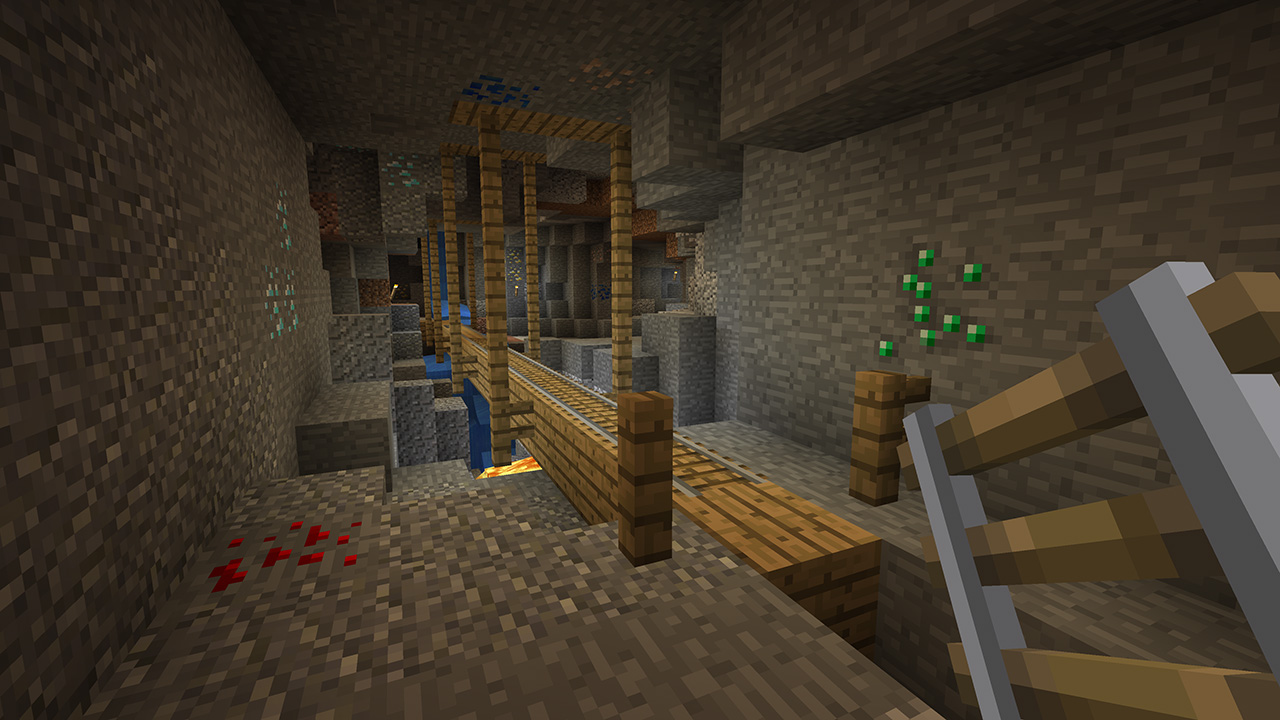 But of course, this game has been on the market and growing for nine years now. It's the best selling game on PC and the second best selling game in the world behind Tetris. What makes the Bedrock Edition different enough that it warrants this review?
How Minecraft: Bedrock Edition Differs from the Java Edition
Put simply, some of the content is different. And I don't just mean that the Bedrock Edition is behind in version parity to the Java Edition. Bedrock actually has some content that the Java Edition doesn't have yet. It even performs better and fixes some bugs and minor annoyances present in the Java Edition.
Notably, the world's chunks load in much quicker on this version, so you're not really put in a situation where you have to wait for the world to catch up. This is especially nice when you're flying around the map at high speeds, as it makes the world feel a little bit more cohesive.
Redstone, Minecraft's wiring system, comes debugged in this version. This is sort of a double-edged sword, however, since a lot of complex redstone creations actually take advantage of the bugs to accomplish some incredible feats. This means a lot of tutorial's for redstone won't be applicable to the Bedrock Edition, but on the flip side, it should make the complex system a bit easier to pick up and learn for beginners.
On top of all that, this version comes with content that the Java Edition simply doesn't have quite yet. The first pass for Update Aquatic is already out on Bedrock, while the full update is still in it's pre-release stages on Java.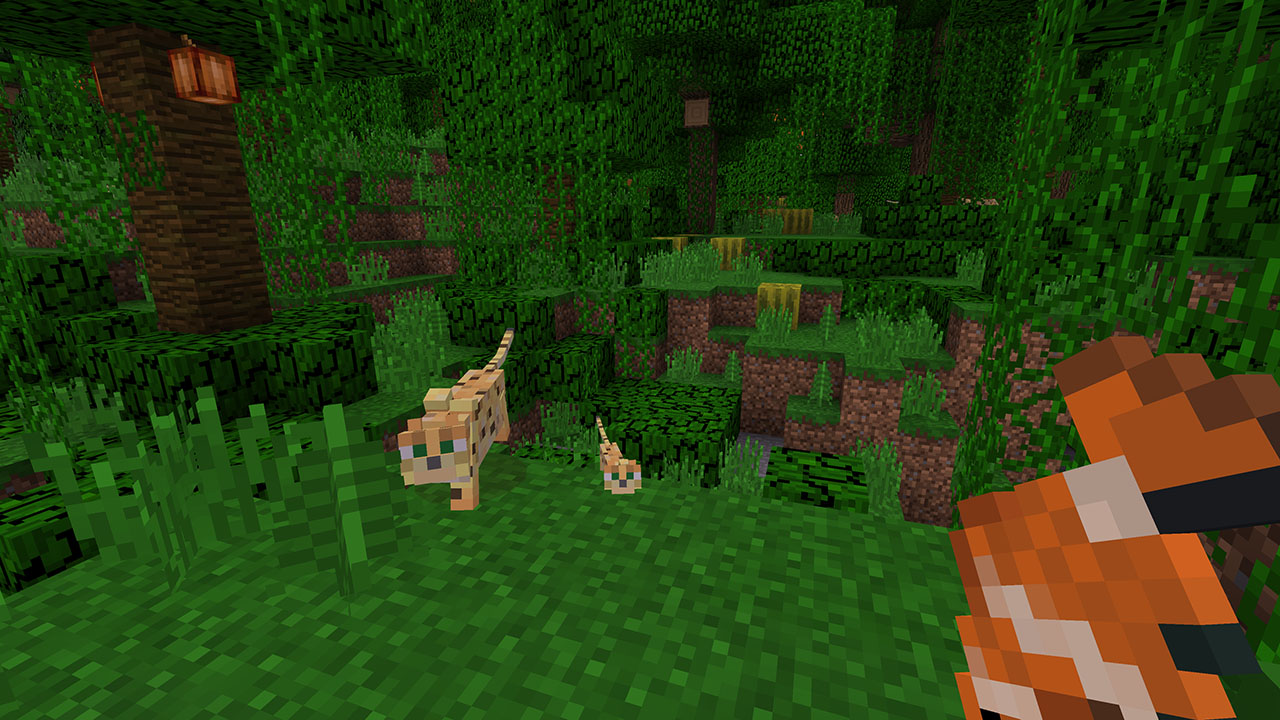 However, this version doesn't quite have everything the Java Edition has, either. For example, it doesn't have shields or the new combat mechanics, but there is an offhand slot present. It's also missing things such as the informative F3 menu and the new Advancements system. Ultimately, it has most of the content that the present-day Java Edition has, but bits and pieces are missing.
Additionally, the interface of the Bedrock edition is completely mixed up. For starters, you log in with a Microsoft Account, no matter if you're on the Switch or the Xbox One. Resource Packs, Behavior Packs, Map Packs, and Skins are all purchased from a store that you spend real-world money on, though a few will come with your purchase of the game. If you're on Windows 10, you do still get access to some community made projects for free, but those are limited since people are more likely to make content for the Java version.
On top of that, Behavior Packs don't even work quite the same as a regular mod pack. Instead of adding things to the game, they replace existing items. However, they can do a few things that mods on the Java Edition can't do yet, such as creating in-game windows and selection boxes.
When you go to play the game, you can either create your own world, play with a friend on their world, or join one of the featured servers. When you're playing on your own world with multiplayer turned on, any of your friends can join the world at any time, and you can set permissions for them individually.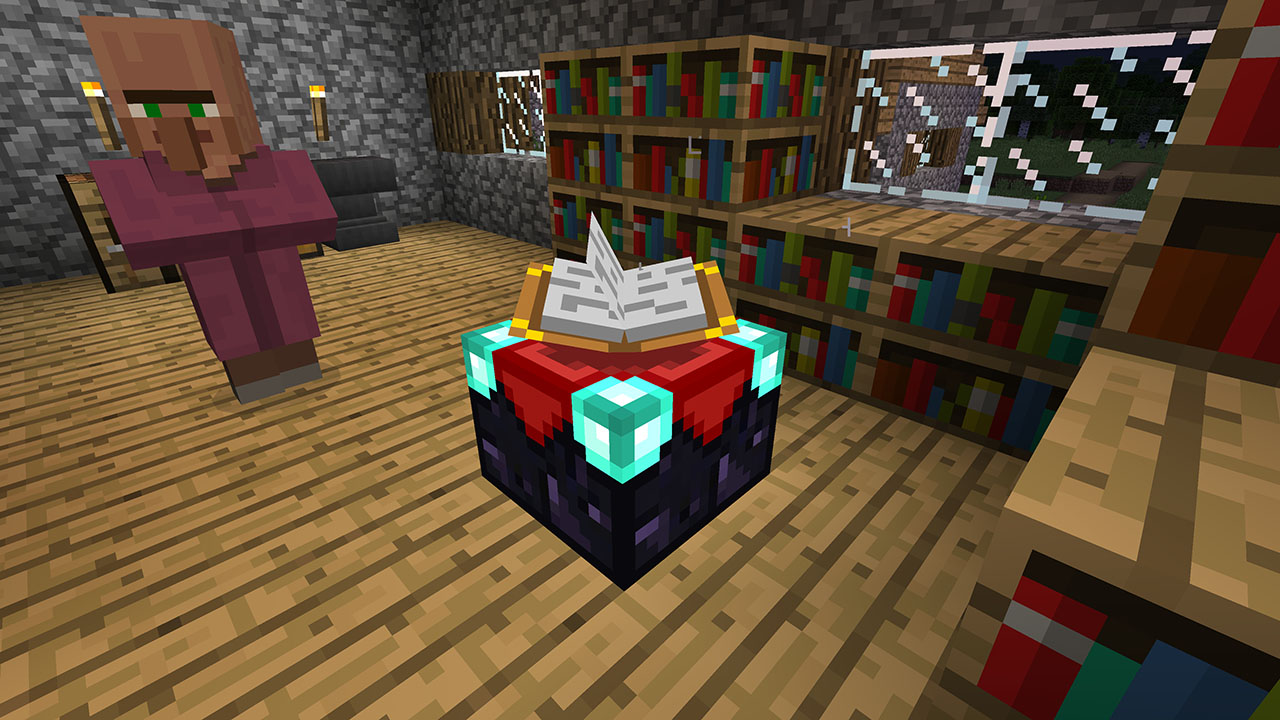 When you're playing with multiplayer turned off, however, you'll find that you can't even properly pause the game. That's because it supports drop-in split-screen multiplayer on the fly, where up to 4 people can play together on the same TV. All you need to do is press the start button on your extra controllers and decide which profile to play with.
That about covers everything that sets the Bedrock Edition apart from the Java Edition. For more tiny details on the differences in this version, check out the Minecraft wiki.
Verdict – Better than vanilla!
In my opinion, the vanilla Minecraft: Bedrock Edition is better than the vanilla Java Edition. It just performs better, it has some cool unique features, it makes playing with your friends so much easier, and it features cross-play between so many different consoles. It nails the vanilla experience, and I can't wait to see the bits and pieces of missing content finally get added sometime down the line.
If you're somehow new to Minecraft, the Bedrock Edition is a brilliant starting point. If you play for the vanilla experience, I highly recommend picking up this version. If you want to play with friends that don't own it for PC, this is a no brainer.
If, however, you play for unique server experiences and the plethora of mods found in the Java Edition, you'll probably be disappointed. No matter how you frame it, the Bedrock Edition will always have an inferior amount of community created content when measured up to the Java Edition. There's just no way it will ever compete.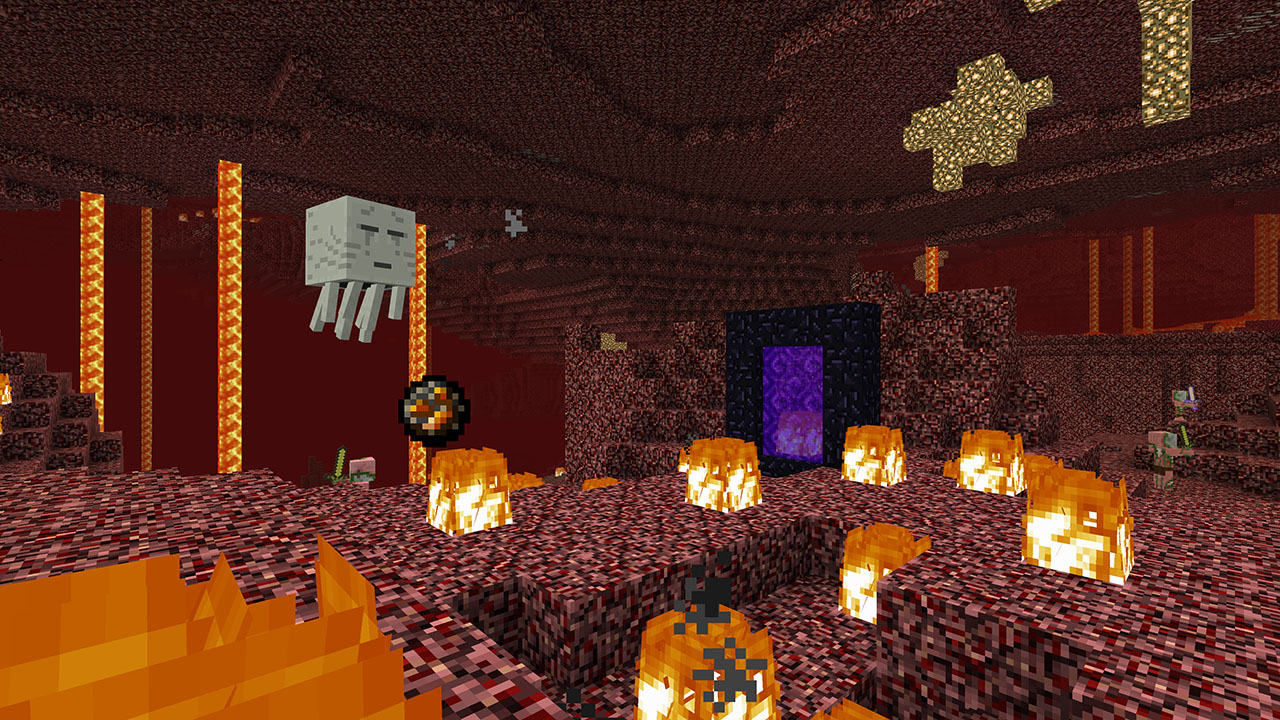 When it comes down to it, both versions of Minecraft are fantastic. I never felt like I was playing an inferior version during my time with the Bedrock Edition. In fact, there were times when I appreciated it more than the Java Edition. No matter what version you play, though, you can rest assured you've got a great game in your hands.
Minecraft: Bedrock Edition is available now for Nintendo Switch, Xbox One, Windows 10, iOS, Android, Windows Phone, Fire OS, Fire TV, Apple TV, and the Samsung Gear VR.
Writer was granted a review copy provided by the publisher.
8
Minecraft: Bedrock Edition Review: A Clear Improvement
The refined gameplay, additional content, and cross-play support makes Minecraft: Bedrock Edition a worthy substitute for the Java Edition.
What Our Ratings Mean
About the author