Earth is under siege by an alien armada. Your task: strafe, jump, shoot–and avoid dying, Recruit.
MOTHERGUNSHIP, a bullet-hell first-person shooter published by Grip Digital, introduces a muscle-tensing experience that combines the antiquity of button mashing with the zaniness of building the ultimate alien-killing machine. As you dodge hundreds of bullets, rockets, claws, and other deadly contraptions on your jaunt through uniquely generated environments (dungeons), you will find story substance is drowned under the weight of all that ammunition.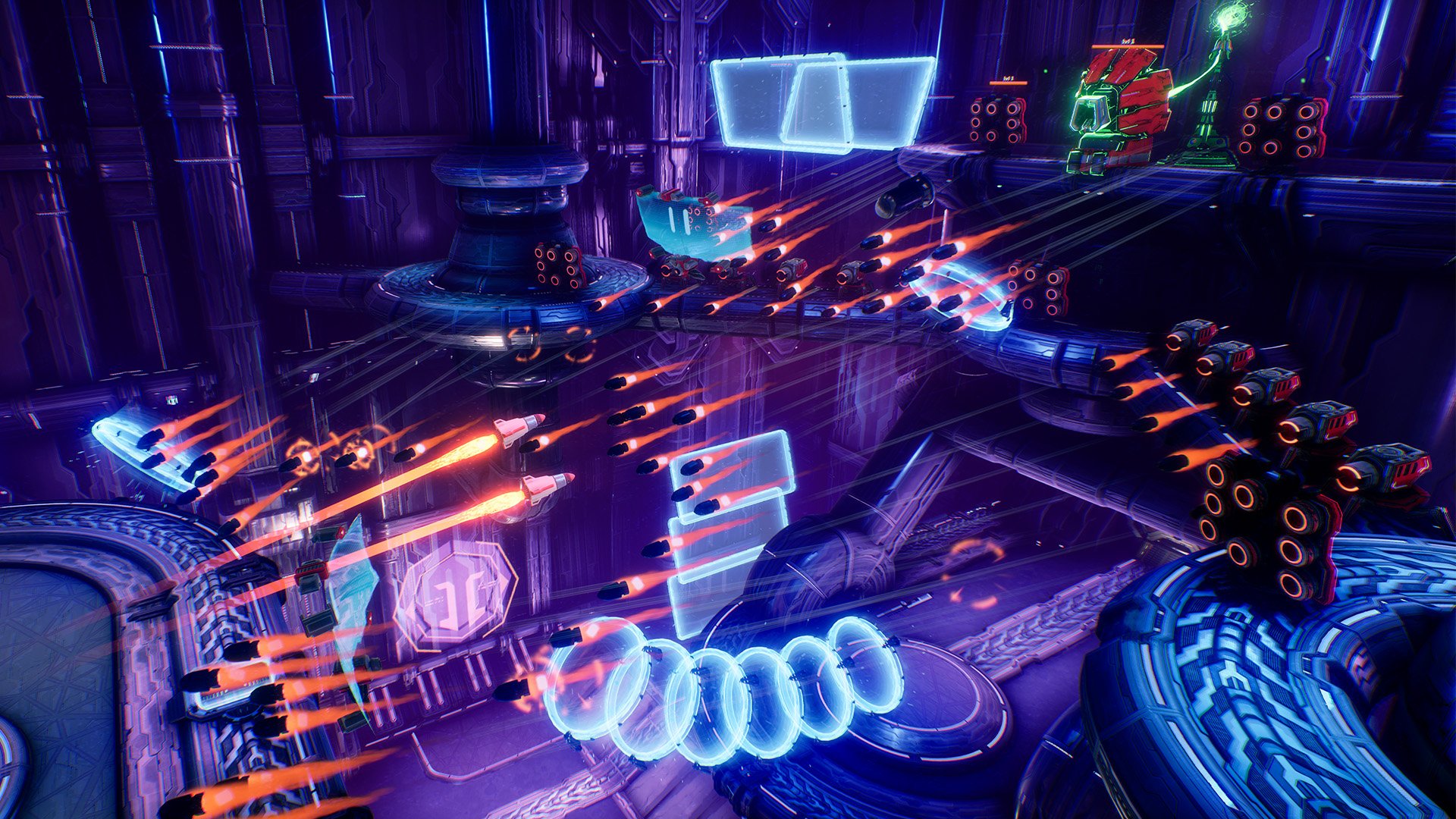 MOTHERGUNSHIP's main campaign propels you into a series of missions to blast away at the alien armada–the Archivists–whose sole objective is to store information from the known universe. You join The Colonel's eclectic band of Resistance rebels in a battle to save the planet from, naturally, the ultimate alien threat: Mothergunship.
The game succeeds in providing an enjoyable and fast-paced FPS experience that relies solely on the in-game crafting system. At the onset of each mission, you will have the opportunity to craft unique armaments from a combination of connectors, barrels, and caps to equip on each arm. Connectors serve as the weapon's base that barrels (used loosely here) link to. Caps, or attachments, can be added to weapons to modify specific stats. The result? One serious BFG.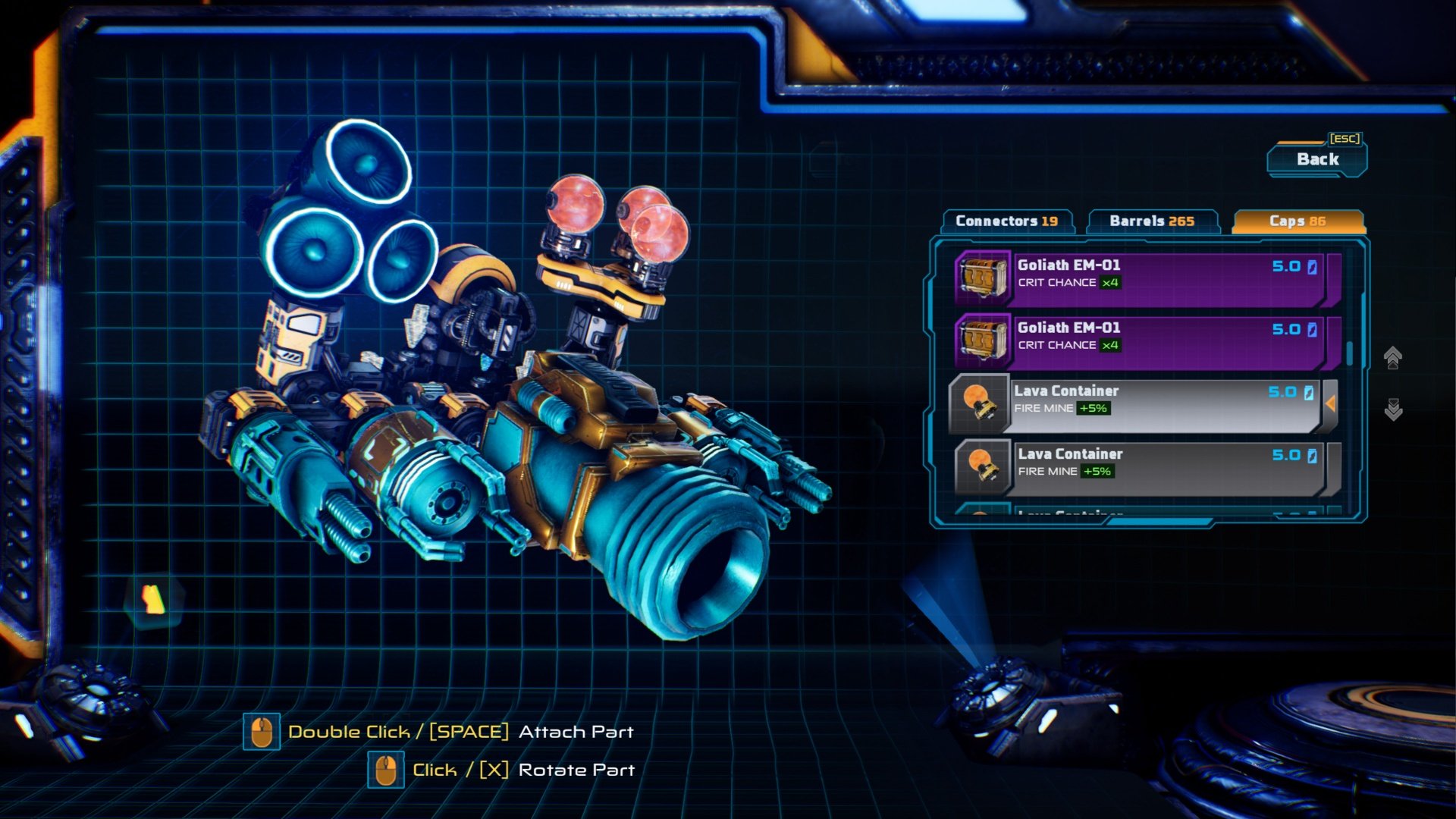 While the tone of MOTHERGUNSHIP may become exhaustive by the fifth or sixth mission (and compounded when undertaking side missions), I found myself launching each main quest with a new sense of excitement to see how well my weapon creations performed. Beyond that, the story is nothing more than a container for the mayhem to exist.
MOTHERGUNSHIP demands mobility, as even the slightest pause can result in some decent health lost. Strafing, jumping, and taking advantage of the environmental launch pads are surefire ways to complete each room, which builds in difficulty as you progress. A welcome feature was the in-mission shop zone that allowed me to upgrade weapons (especially if I launched with a severely underpowered gun) and recuperate some health via in-game currency.
The setting is wholly cohesive and complemented by a metal-based main theme, futuristic soundtrack, and digital sound effects. Most levels handled graphics smoothly; the only instance I encountered lag is when a large, main mission room seemed to bite off more than it could chew with respect to enemy population.
The pace is relatively consistent: clear a room, enter a holding tank with added voiceover for mission context, and proceed to the next round. After a few hours of playing, I thought I could anticipate the type of enemies I would be up against; however, I was pleasantly surprised these presumptions were often incorrect.
From massive missile installations and hovering laser balls to flying saws and robot dogs, MOTHERGUNSHIP does not lack enemy creativity. Fortunately, if you find yourself dying repeatedly, it is possible to upgrade your mech suit's health reserve, speed, and jump power from the Resistance headquarters.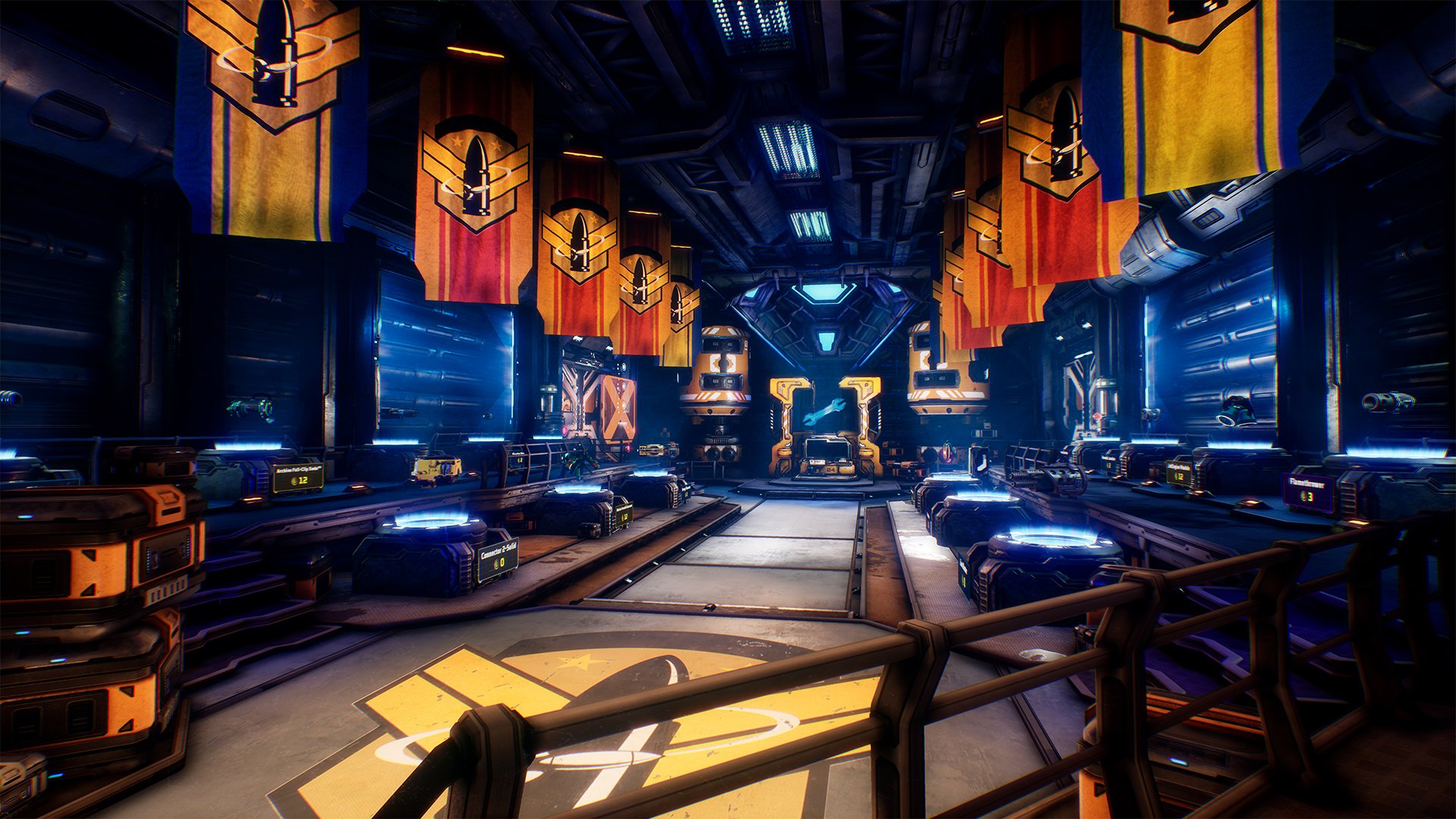 MOTHERGUNSHIP's roster is subtly cliché, but nevertheless satisfying; character dialog hits its mark more often than not, and it is interesting to see how character dynamics fill the humor vacuum left by the intense gameplay. For example, Jasper, the Resistance's second-class resident AI, houses a secret AI smuggler stowaway that conveniently supplies you with new connectors, barrels, and attachments–some rare.
In its present state, MOTHERGUNSHIP feels incomplete. The bullet mayhem offers a temporary amusement that simply cannot compensate for the story's lack of depth–an issue that becomes more apparent with subsequent playthroughs. With new additions slated in the coming months, such as two-player co-op, the game's full potential and replay value will take center stage. For now, weapon experimentation is king.
MOTHERGUNSHIP is available on PlayStation 4, Xbox One, and PC.
—
GameSkinny was provided a complimentary game code for the purposes of this review. Be sure to check back with GameSkinny for more on MOTHERGUNSHIP's bullet madness.
7
MOTHERGUNSHIP Review: Weapon Anarchy
Take the fight to the enemy in this roguelike, bullet-hell FPS from Grip Digital.
What Our Ratings Mean
About the author