Buying $100 Worth of PS Vita Games
You've got to spend $100 on PS Store games before you get a bonus credit - what would you buy...?
Recently, the PlayStation Blog put up a post about how you can get $15 credit for spending $100 or more in the PS Store. The promotion runs from 10/1/14 - 10/28/14, so I better get started!
What games would I buy for $100 from the PlayStation Store?
While, I could just buy 2 games for the PS3 or PS4 and make it happen, I figured that this might be a good excuse to expand my nearly non-existent PS Vita collection. In the legendary words of Barney Stinson, "Challenge Accepted!"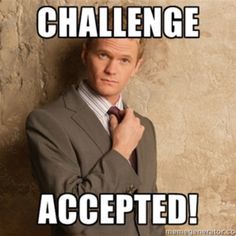 I really only have a few PS Vita games which are: Uncharted: Golden Abyss, Batman: Arkham Origins, Playstation All-Stars Battle Roayle, Limbo, and Need for Speed: Most Wanted. For the purpose of this article, I will throw out these games in the games I consider.
I will also only consider games made for the PS Vita, excluding games that are playable on the Vita, but made for PS1, PSP, or are PS Minis. The games I will mention in this article are games that I have not purchased yet, and will base my decisions primarily on titles that interest me, and their previews, descriptions, and screenshots. I have decided not to base any decision on game reviews, mainly because reviews discourage me from buying games 99% of the time.
That being said, here are my choices for games that add up to around $100:
CounterSpy
I really love the stealth genre of games, which means that games based on spies, ninjas, and thieves usually will grab my attention. Looking at the game preview of CounterSpy, what really caught my attention was the soundtrack, which has a James Bond-esque sound to it, combined with fluid animation, and lots of stealth action. However, it looks like the game can also be played in a non-stealth way, and if you choose, you can also play it guns out, with heavy gun play and explosions. I also like the fact that I can play it across various PS systems, though I probably would end up just playing it on the Vita.
At the time of this writing, the game is $14.99. So, that'll be game #1.
Still left to buy: $85.01
Murasaki Baby
Purple is one of my favorite colors, so the title Murasaki Baby definitely caught my attention ("murasaki" is the Japanese word for "purple"). The game looks to be very unique, considering the graphics are all hand-drawn, and the game looks very unique, in that you are to help this baby girl find her mommy, while guiding her through the world, and teaching her right from wrong.
As a new father, this game particularly caught my interest, though I am not sure if this would be the way that I would teach my son about the world. What I also found interesting in listening to the interviews with the developers is that they want the user to create an emotional bond with the character, which makes me want to play it even more. Along with the fact that the game uses only touchscreen and rear touchpad, I think this would make for a fairly interesting game.
This game is also selling for $14.99. That's game #2.

Still left to buy: $70.02
Metrico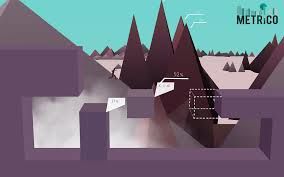 I have absolutely no idea what Metrico is about, except that the game is looks to be a puzzler based on infographics. Infographics! I love those things! Putting them to use in a video game is very intriguing to me, and I would buy this game simply to see how they do this! According to the description, everything you do in the world, will directly affect it, which makes me think that while there may be more than one way to solve a puzzle, how you solve the puzzle will determine the difficulty of solving other puzzles in the game, which also makes for a very interesting gameplay.
This game is a little cheaper at $13.99. That's game #3.
Still left to buy: $56.03
Mousecraft
Mousecraft combines several games of my past together! In part, it reminds me of Lemmings, in the sense that you direct the mice through an obstacle course, by placing objects in their path. The pieces that you lay down remind me of Tetris, and I guess the mice themselves, remind me of ChuChu Rocket. That's three great games all come together in an updated, 3D and cartoony look! Hmm... I see that I seem to be on a kick with puzzlers here. Gotta do something to change that...
This game is currently selling at $10.49. That's game #4.
Still left to buy: $45.54
Stick It to the Man
I like the clever naming of this game. Stick It to the Man has a unique story where your character has the ability to read people's minds, and can change the world using stickers. I like the crazy artwork in the game, where everything is paper in a 3D world. It looks like it's basically a strategy game, with a bit of a puzzle element to it. (yup, I think I am addicted to puzzlers)
The game sells for $12.99. That's game #5.
Still left to buy: $32.55.
Another clever naming of a game. Akiba's Trip (or Akiba Strip) is an adventure game where you hunt down vampires, but in order to kill them, you need to rip off their clothing so they burn in the day light. The setting, as the name implies, is in the Akihabara district of Tokyo, (aka Akiba) best known as a district for selling all kinds of electronics, but also for its huge otaku culture. The open-world game recreates the entire district, along with over 100 real-life shops. Yes, I guess a game about ripping off other people's clothes could seem a bit pervy - but aside from that, a game based on Akihabara is also very interestingif only to see how close it can come to to recreating the actual district.
This is by far the most expensive game in my selections, at $39.99. That's #6!
Still left to buy: -$7.44 Goal Reached!
So these are the games that I would purchase to reach my $100 goal:
CounterSpy
Murasaki Baby
Metrico
Mousecraft
Stick It to the Man
Akiba's Trip: Undead and Undressed
Additionally, I should take a look and see what I would do with the $15 credit.
Hot Shots Golf: World Invitational
Now that I am older, I have more of an appreciation for the game of golf. While I have played other golfing games in the past, they all seem to be a bit too serious for my tastes. Hot Shots Golf seems to be more up my alley. It has a more NBA Jam style of gameplay to me, in that everything in the game seems to be larger than life, and much more cartoony.
So that's my list. I know everyone has their own opinion on the games that they would get, and since I had $100 to play with, I just chose the games that really popped out at me at first. Of course, there were other games that I would also consider, but I think these are the ones that I would first buy in order to jump-start my collection.
I would be curious to see what other people might get instead, and also would be interested in seeing whether the games I chose actually will meet my expectations based on their descriptions. When I get around to it, I'll have to update this in another article to see how they all fare.
Published Oct. 6th 2014