MineOrama 2014 in NYC Postponed
Unofficial convention MineOrama is postponed supposedly due to financing.
MineOrama 2014 scheduled for July 12th through the 14th in New York City, New York, is postponed. To the dismay of ticket purchasers and Minecraft YouTubers, this event was cancelled only five days before the convention's start. MineOrama was an unofficial convention and not endorsed by Mojang.
While the splash page for MineOrama says they are trying to reschedule so it is only a postponement, many ticket holders are angry and calling the whole thing a scam. According to MineOrama's twitter account, a problem with failed financing forced the organization to postpone. Refunds were not initially mentioned.
PLEASE NOTE WE ARE NOT A SCAM. It is with deep regret that I have to inform you that @mineorama has been postponed, stay tuned for updates..

— Mineorama (@mineorama) July 7, 2014
With five days remaining before the convention, there are a lot of attendees out a good deal of money. Yes, hotel reservations can be cancelled, but most flights out to the venue aren't so easily cancelled, if they are able to at all. Tickets to the event were reportedly sold for $150 each with an additional $50 LAN party pass option.
How many tickets sold is being disputed among the media as things do not seem accurate. Back at the beginning of February, Forbes ran an article about MineOrama and Lou Gasco, who helped build the idea for the for-profit company of MineOrama to fund Gasco's non-profit, The Greatest Science Fair Ever.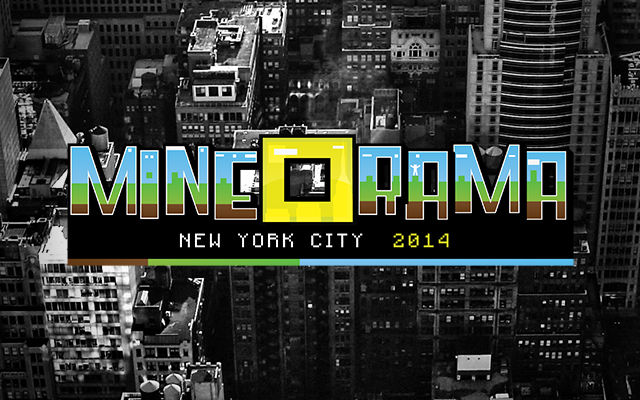 In the article with Forbes, the team sold over 1,800 tickets in a matter of weeks. Following that, the company reportedly sold another 5,500 with the New York City Department of Education. Overall, that's a total of 7,300 tickets. At $150 a pop, this means they had already received $1,095,000 in ticket sales alone.
However, when the event was postponed, MineOrama's webpage reports they only sold 3,000 tickets, which would change profits to be much lower at $450,000. This is a huge discrepancy that leads many people to claim the whole thing is a scam, not to mention they have not addressed specifically on when people could get refunded their money.
While MineOrama is claiming that the financing for the convention fell
through, it is being reported that the venue, Piers 92/94, never received any payments in regards to the contract with MineOrama so the venue was given away.
Comments on MineOrama's Facebook indicates that event-goers are having problems getting their refunds back from MineOrama directly. A lot of people are recommending that event-goers being strung along by MineOrama to contact their payment processor to force MineOrama's hand.
Not all hope is lost for those who were hoping to meet their favorite Minecraft YouTubers. YouTubers are scrambling last-minute to provide a meet-up for those who are still flying to NYC.
So for everyone freaking out of @mineorama cancelling, Myself along with @MCProHosting and @Mineplex are putting money into finding a new -

— Adam (@SkyDoesMinecraf) July 8, 2014
- place to do a new convention, we're trying our best to make sure you guys are taken care of. We love you guys, and want the best for you

— Adam (@SkyDoesMinecraf) July 8, 2014
Have you been burned badly by a Minecraft convention being cancelled? We'd like to hear about it.
Published Oct. 27th 2017