Darksiders: Genesis lets you switch between Strife and War freely in single-player. But what if you want to play as both horsemen at the same time? Darksiders: Genesis has a co-op multiplayer mode that lets you play with your friends both online and offline.
Genesis is one of the very few PC games to feature local split-screen co-op. Unfortunately, local split-screen co-op can only be played if you have two controllers connected to your computer.
You can't play split-screen co-op with a keyboard and mouse.
How to Play Co-Op in Darksiders Genesis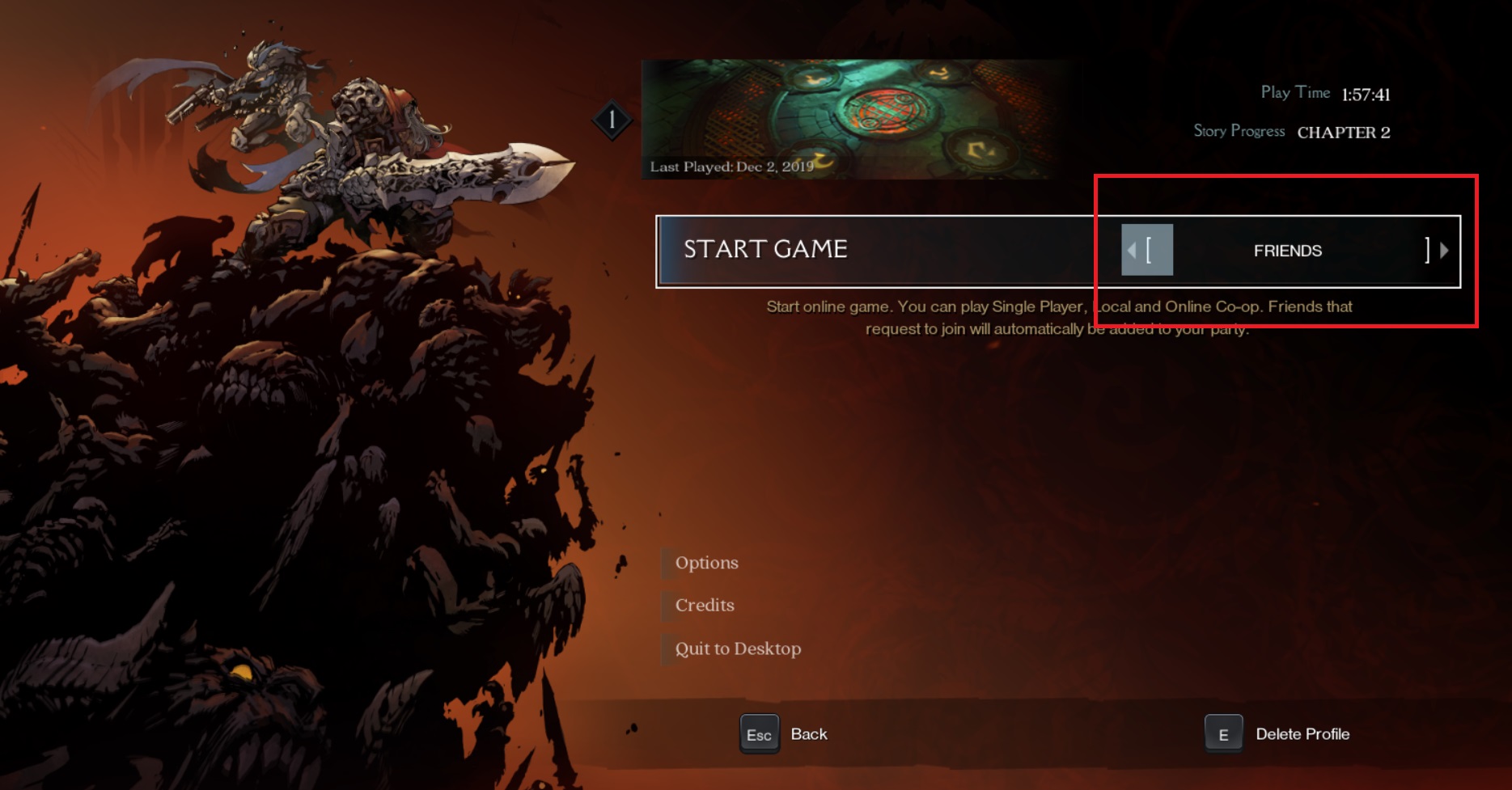 First, you need to decide on a co-op play setting before loading a save. Friends means players can request to join your game. Invite Only means that players can only join if you send them an invite. Private means you can play offline. Private mode still allows you to play local split-screen co-op with a friend sitting next to you.
To get started, use the purple co-op stones found scattered throughout the game world. A purple co-op stone is usually at the start of every major area.
Tap "F" to open the stone. Then, either start a split-screen session or ask to join a friend's game. You can slo invite a friend to join your current game.
The latter two co-op options require both you and your friend to own Darksiders: Genesis on Steam. However, there is another option through Steam's Remote Play Together feature.
The new feature lets you remotely play with a Steam friend who doesn't own Genesis. To enable Remote Play Together:
Click the Friends menu in the top-right corner of Steam
Choose View Friends List
Right-click your friend's name
Select Remote Play Together
Start playing multiplayer co-op
Though Darksider's Genesis is coming to console in February, only PC players can get into the redesigned isometric action right now. Do you prefer to play War or Strife so far, and have you beat Genesis in single-player or co-op mode yet? Sound off in the comments below!
Darksiders: Genesis is currently out on PC for $29.99. Be sure to read our official review of Genesis.
About the author