The Final Fantasy 16 dodge, counter, and parry mechanics are integral to combat. By mastering these, you'll make quick work of your opponents. Our Final Fantasy 16 dodge, counter, and parry guide discusses how to do these actions during battles.
How to Dodge, Counter, and Parry in Final Fantasy 16
The FF16 dodge and counter mechanics are introduced during the game's prologue. While you're undergoing the tutorial, you'll learn about how these are done in combat:
Dodge — To dodge an opponent's attack, simply press the R1 button. You don't even need to lock-on to a specific target. If you press R1, you'll see that Clive will deftly evade the oncoming blow or projectile.
Counter — A counter, meanwhile, requires you to dodge with near-perfect timing. You can do this by pressing the R1 button just as an opponent's attack is about to connect. If you do it right, you'll see a "Precision" notification on your screen. When this occurs, you can press Square or Triangle to follow through with a counter.

Pressing the Square button leads to a melee attack.
Pressing the Triangle button causes a spellcast.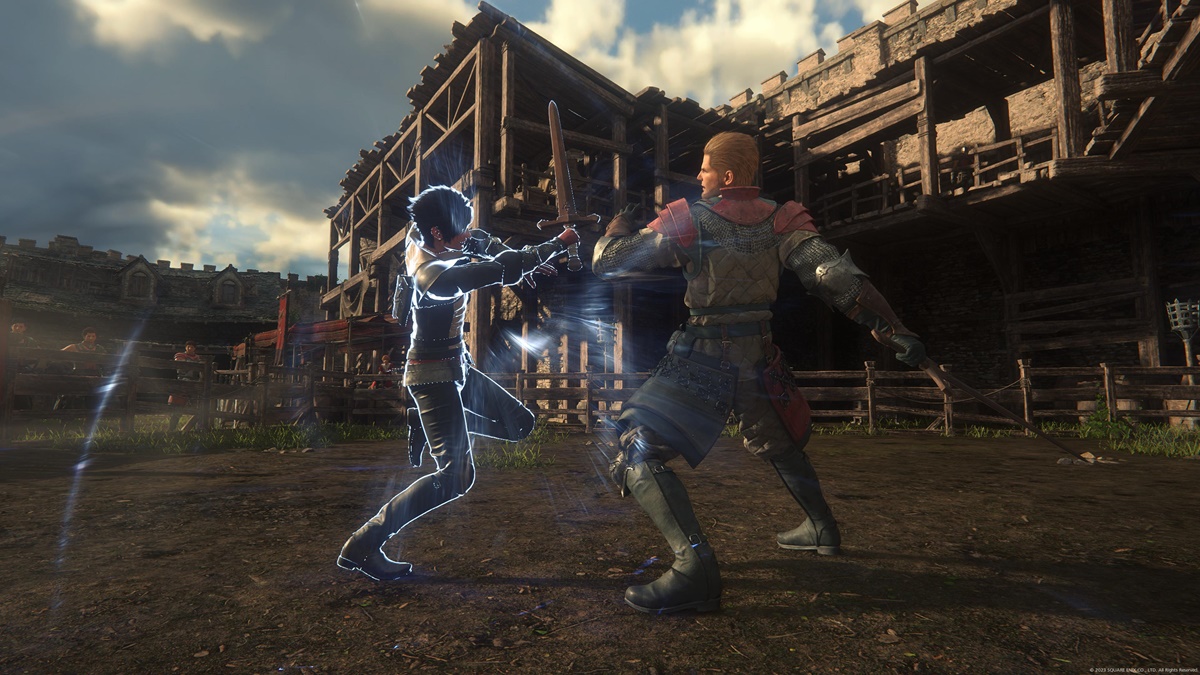 As for parrying, I was able to receive this notification prompt during the Fanning Embers mission. There, I fought an enemy creature known as a Dragon Aevis, which was when the tutorial prompt popped up. It might be that this could be triggered earlier on, too.
In any case, the Final Fantasy 16 parry system is also akin to dodging in that it requires near-perfect timing. However, you have to press the Square button just as an opponent's attack is about to land. If you're successful, time will slow down temporarily, allowing you to continue hitting your target with a combo.
It's also worth noting that there are a couple of Timely Ring accessories that affect the Final Fantasy 16 dodge, counter, and parry mechanics. The Ring of Timely Evasion makes it so that you'll automatically evade most blows, whereas the Ring of Timely Focus will slow down time if a hostile's move is about to hit you.
Last but not least, I won't go heavy on spoilers, but you do unlock a block ability later in the campaign. If you perform a perfectly timed block, you can do up to three counters in quick succession.
And that's it, that's everything you need to know about the Story Focused and Action Focused options in Final Fantasy 16. For more tips and strategies, you can visit our FF16 guides hub.
About the author