Most RPGs have a treasure hunt as one of their side quests. In Hogwarts Legacy, the "Ghost of Our Love" quest fills that role with a vague map, curious Floating Candles as clues, and word of treasure. This guide will help you solve the Ghost of Our Love map.
Hogwarts Legacy Ghost of Our Love Quest Walkthrough
How to Start the Ghost of Our Love Quest
The Ghost of Our Love quest starts when you pick up the treasure map in Hogsmeade. If you have completed the main storyline up to "The Hunt For The Missing Pages" quest, you'll stumble upon Ghost of Our Love naturally, or already have it in your inventory. The page shows various sketches, the first being a bridge.
How to Complete Ghost of Our Love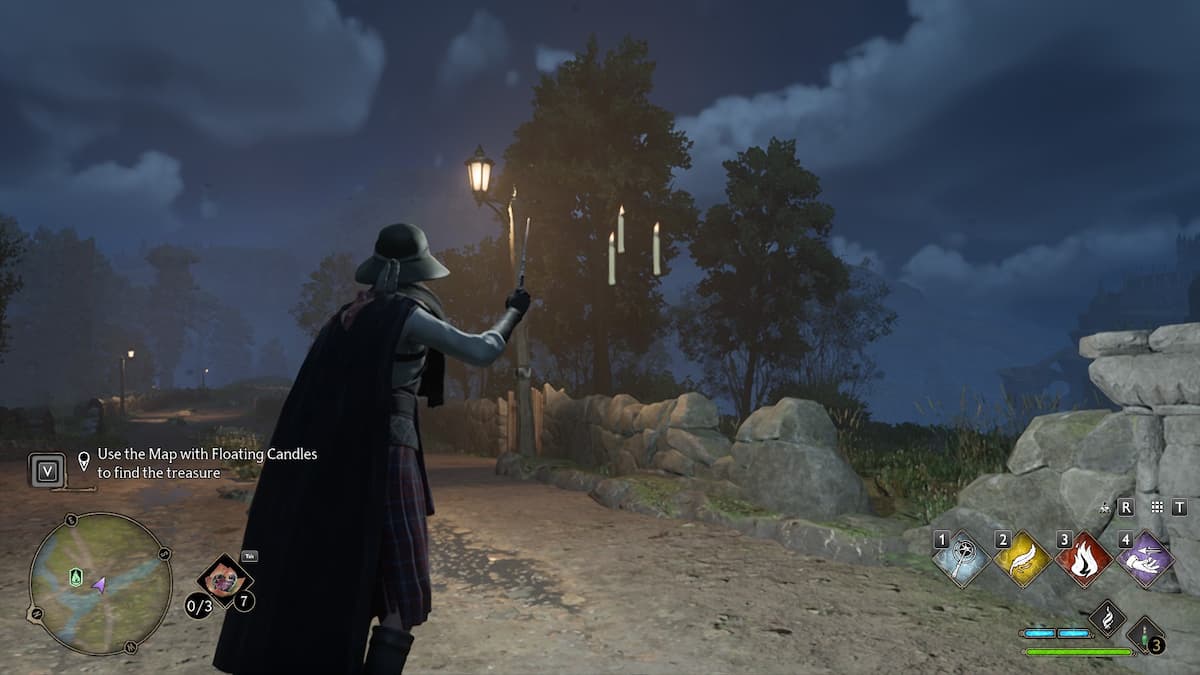 Screenshot by GameSkinny
Head to the bridge from the Forbidden Forest Floo Flame at night. If you've gotten to this point and nothing has happened, it is most likely because it is daytime in-game. This quest can only be completed at night, so skip time if the sun is shining.
Collect the "Love Letter" note at the bridge, and cast Lumos, which illuminates three floating candles. Following the candles into the Forbidden Forest. Unless you want to battle various creatures in the forest, it is best to remain on the path.
The candles will lead you to a romantic table set for two. As you get close to the table, a chest will appear and the quest completes. Your treasure is the Treasure-Seeker's Scarf customization.
That is the solution to the map for the Hogwarts Legacy Ghost of Our Love quest. The trek through the Forbidden Forest can be fraught with dangers but following the floating candles will lead to a romantic picnic and more importantly, treasure. For more, head over to our guides hub for the game.
Featured Image by GameSkinny.
About the author