The False Monarchy Set is a high-tier reward for PVP players in Final Fantasy XIV. This reward is part of the PVP revamp, in which every patch offers different loot for PVP enthusiasts. How hard do you grind to get the prestigious False Monarchy set in Final Fantasy XIV?
How to obtain the False Monarchy attire in Final Fantasy XIV?
Image by GameSkinny
The False Monarchy Set looks something like a Judge in Final Fantasy XII would wear, albeit with a lighter color than theirs. To attain the False Monarchy Set, you must achieve level 25 in Series 3. Compared to other games, this is like the PVP battle pass in Final Fantasy XIV, so you just have to heavily grind PVP as this reward goes away once the next patch hits.
How to get started in PVP in FFXIV?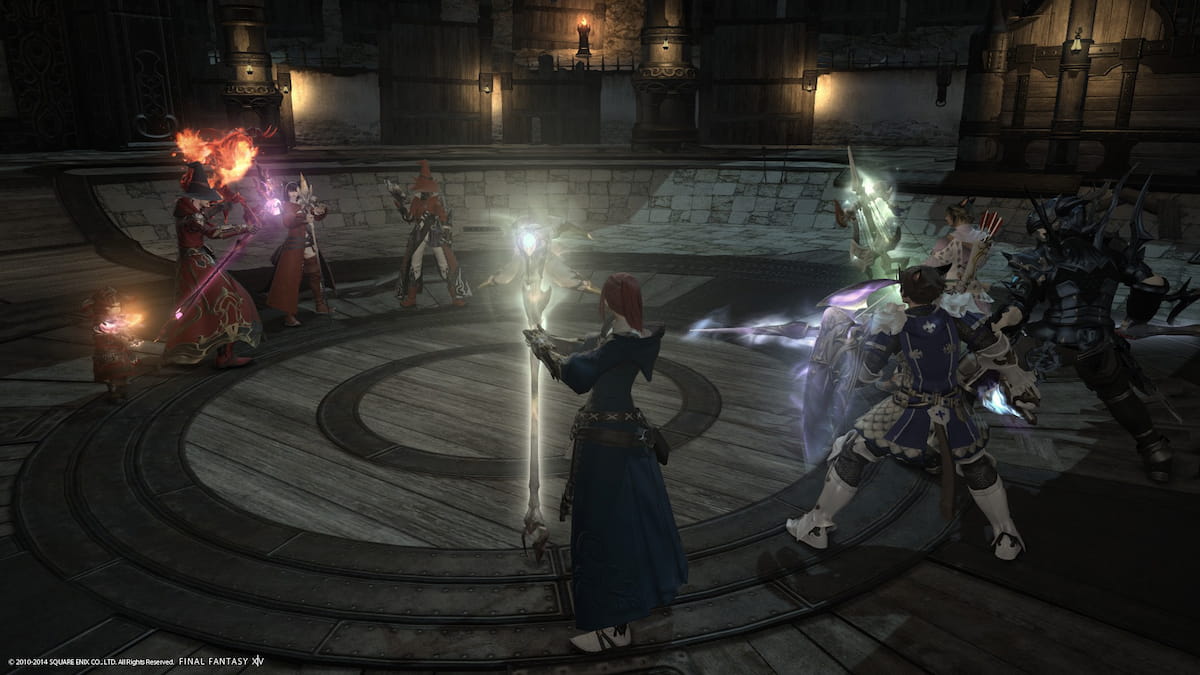 Image via Square Enix
You can't just create a character in Final Fantasy and expect to have access at such an early point. Here are a few prerequisites to unlocking PVP in FFXIV:
Job Level 30 or higher
Complete the questline: A Pup no Longer (Maelstrom, Twin Adder, Immortal Flames)
Complete the questline to unlock further PVP quests: Like Civilized Men and Women (Maelstrom, Twin Adder, Immortal Flames)
Once you have fulfilled these requirements, you'll be able to enter PVP. Regardless of your level, your stats will be changed into presets depending on your class. You will also have limited skills and abilities throughout PVP, so in-game knowledge is a must to take the reigns in this highly competitive mode. If you found this guide helpful, check out our other FFXIV guides here on GameSkinny.
Featured image via Square Enix.
About the author