Just In Time for Justice
To coincide with Wonder Woman's 75th Anniversary and the release of Injustice: Gods Among Us v2.12, a classic version of Wonder Woman is re-released for a one-week Challenge Mode.
This version of the Amazon Princess has a new basic ability. Justice League Fury means anytime Diana unleashes her special attacks, her fellow League members get a power boost. The bigger the attack, the more power they get.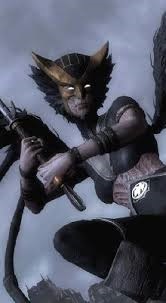 A short Challenge Mode is often a filler for a bigger event or new character and in this case, get ready for Blackest Night Hawkgirl! She will be very coming soon; likely released as a Halloween special Challenge.
Or, impatient players can buy an Early Access Pack now.
But to get your hands on this special Justice League version of Wonder Woman, time is short. You only have until Thursday, October 27th to join the battle and claim your victory.
Strap On Your Armor
Earning Diana means overcoming of a series of five challenges. Complete them all, and you can attempt a more challenging Expert version, then go for Nightmare level.
For each set of battles you win, you get a part of Wonder Woman's gear (Lasso, Shield, Tiara, Armored Skirt, and Sword). Once you have won all five challenges, a Gold Level Wonder Woman is added to your collection.
But, you don't have to complete all of the battles to win a prize:
24 Fights Won – Free Bronze Booster Pack (worth 8,000 credits)

36 Fights Won – +15,000 Power Credits
48 Fights Won – Free Silver Booster Pack (worth 35,000 credits)
The Best Laid Plans
Before going into battle, an Amazon plots her strategy. Here's some tactics for conquering your foes.
Challenge 1: Bronze Characters Only – Use an energy drainer front to deflect and build power, then Green Lantern for his Rocket Barrage.

Challenge 2: Deathstroke Must Be On Your Team – Silver Deathstroke has one of my favorite 1st level attacks: Point Blank. And of course if you have Red Son Deathstroke… bring it.
Challenge 3: Bronze or Silver Characters Only – This is similar to Challenge 1. Use Nightwing or Luthor to drain, and silver Bane has a great 2nd attack.
Challenge 4: Doomsday Must Be On Your Team – Gold Level Doomsday is one of the single most powerful characters in Injustice. But, you may have to settle for Silver's Super Nova attack.
Challenge 5: Lobo Must Be On Your Team – The real downside of this is that Lobo is a Gold Level character. So if you don't already own him, you'll have to cough up the 182,000 credits.
Create Your Own Amazon Army
To celebrate Diana Prince's 75th Anniversary as a DC Comics character, Injustice is offering a special Wonder Woman Booster Pack.
For 750,000 credits you get all the Wonder Woman support cards, Sword and Shield gear and:
Silver Wonder Woman
Regime Wonder Woman
Wonder Woman 600
Dawn of Justice Wonder Woman
Which version of the Amazon Princess is your favorite? Do you have a go-to combo when using Wonder Woman in Injustice?
About the author