On April 13, we received the third and final trailer for The Legend of Zelda: Tears of the Kingdom. In the new trailer, we get an even closer look at the state of Hyrule as Link attempts to save the kingdom and its princess from destruction – and possibly a long-awaited villain.
The trailer features breathtaking imagery and gameplay features, including some of Link's new abilities that will come in handy during combat. This is followed up by shots of the kingdom in peril, and viewers are convinced that the arrival of Link's ultimate enemy, Demise, was revealed in the footage.
This would mark a series climax if the villain were to make his return in Tears of the Kingdom. Not to mention, it would pose a dire threat to Link and the kingdom of Hyrule.
Will Demise appear in Tears of the Kingdom? Let's go over why we think the villain is set to return in the upcoming release.
Will Demise Be in Tears of the Kingdom?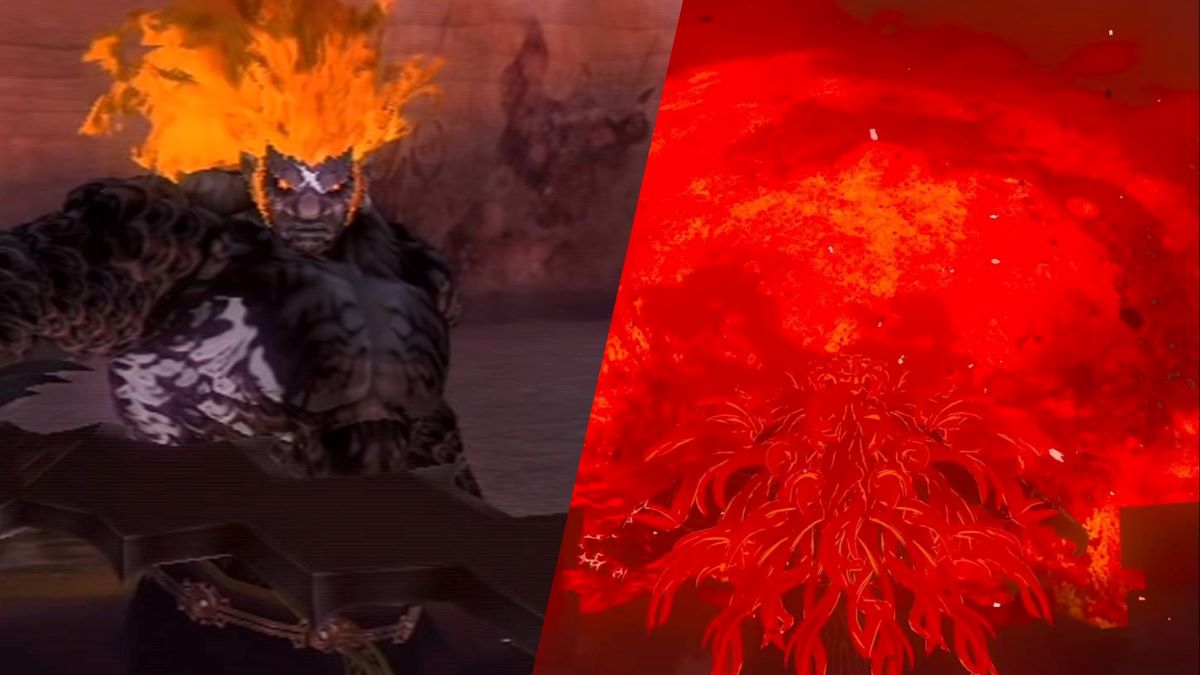 Image by GameSkinny via Nintendo
Since the drop of a third and climactic trailer for Tears of the Kingdom yesterday, we've seen a lot of talk among fans about the inevitable return of Demise, an infamous villain in the Legend of Zelda franchise.
Nothing will be confirmed in full until the release of Tears of the Kingdom on May 12, but these fan theories are not unfounded. In fact, there's a lot of weight to the hypotheses that Demise will be in Tears of the Kingdom, which is corroborated by a scene in the gameplay trailer released by Nintendo.
About a minute into the trailer – at 1:18 exactly – we see an unidentified character with flaming red hair and patterned skin with their back turned to the viewer. As this character is about to face the viewer, the scene ends and cuts to the next shot.
Although the scene only lasted a few seconds, it was more than enough for fans to identify the formidable foe that we are now expecting to see in Tears of the Kingdom: Demise.
Of course, we won't know for sure until the title's release next month, but it certainly seems that Demise will make his return to the franchise in The Legend of Zelda: Tears of the Kingdom. Look for more coverage on Tears of the Kingdom here on GameSkinny.

Featured image by GameSkinny via Nintendo
About the author