Well football fans, its Madden season. Time to wrap our brains around the best of the best the NFL has to offer. For those who haven't played a Madden before, get ready for competition — because these games are described with one word and one word only, intense. For those who have played, back to war.
Unlike my offense-based article about Madden 17, my Defense article is not as complex. Simply put, defense is a little easier to play than offense because you are mostly just reacting to the opposing players' play calling. With all of that said, here are the 5 things you need to keep in mind when playing defense in Madden 17.
1. Know the team you are using AND the team you are playing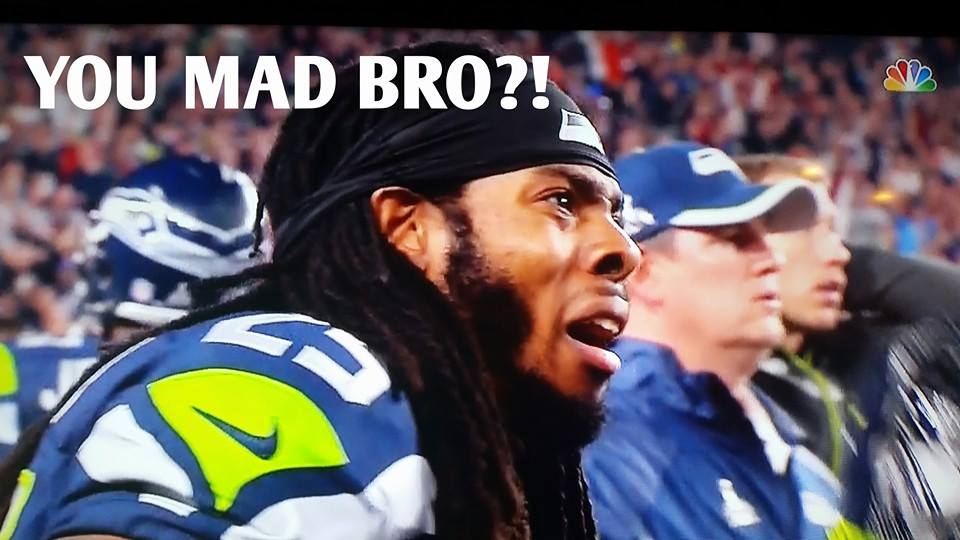 There is a reason this is in both of the articles. Regardless of what side of the ball you are on, you still need to be aware of who you have and who you are playing. If the opposing team includes an impressive set of receivers and you don't have the strongest secondary, maybe do more zone coverage. If you have a stout front 7, then you should be able to get pressure on the QB.
Knowing the strengths and weaknesses of the team you are using AND the team you are playing will go a long way in giving you the mental edge in a game.
2. Check the opposing personnel BEFORE picking a play
Before you pick a play, make sure you check who the opposing player has on the field for the next play. If they have 2 TEs, 2 HBs and 1 WR, then the play will likely be run plays — so don't choose a play with too many cornerbacks. If they choose a play that includes 3 or 4 wide receivers, then make sure you have enough secondary help to cover. You don't want to choose a play that causes a linebacker to cover a halfback.
Know who is on the field and you will know what play to pick.
3. Choose the player you will control and know your assignment
Unlike offense, where you must control the player with the ball, on defense you control one of your 11 defenders. The first piece of helpful information is simple: don't control anybody in the secondary. You will screw the play up royally and give up a TD 9 times out of 10 so just don't even bother. Choose either a linebacker or a defensive lineman.
If you choose a defensive lineman, then you will likely be asked to rush the QB, in which you will just have to get off your block and pass rush. If you choose a linebacker, then make sure you know your assignment. If you blow your assignment of covering over the middle then you put your defense in danger of giving up big yards or even a score.
4. Know the plays to do on 3rd and long AND 3rd and short
Make sure you know the down and distance. If it is 3rd and 20, then make sure you choose a play that will give up 15-18 at the most. 3rd and longs are much easier to deal with than 3rd and shorts. If you do happen to be in a 3rd and short situation, then pinch your defensive line. It closes up any holes and will give your defensive line a chance to clog up the running back's running lanes.
This brings me to my next point, knowing how to dictate coverage and the defensive line.
5. Know how to shift the D-line and how to dictate coverage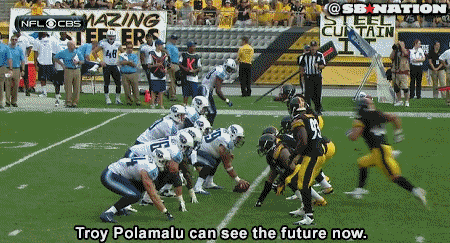 The pre-snap commands are the most important commands for a defense. Pre-snap commands (click the right analog stick) allow you to pinch your d-line, shift your linebackers or turn your coverage from a soft coverage to press coverage. Most players just pick a play and don't even bother with pre-snap commands, but sometimes they can make or break a play.
Knowing when to pinch the line or press your corners is a critical component to playing defense. If your opponent looks like he is about to run, then pinch your line. If you don't like how far off your cornerbacks are playing, then press them. The pre-snap commands menu is critical when it comes to making plays on D.
Now you're ready!
There you have it, the 5 things you need to know when playing defense in Madden 17. After two articles on what to do on offense and defense, you begin to see that a lot of the Madden battle comes down to your mentality. Having a good head on your shoulders and knowing what to do (i.e. being prepared) will help you go a long way towards becoming a Madden champion.
If you haven't already, please check out my 10 things to keep in mind on offense in Madden 17 article and be sure to comment below. If you need extra help in Madden — like finding the best money plays — then GameSkinny has you covered!
Madden 17 is out now for PS4, PS3, Xbox 360 and Xbox One.
About the author