Following the recent Minecraft Java Edition 1.16 update, players are able to do many new things, including craft Soul items. One new item that can be crafted is the Minecraft Soul Campfire, which is differentiated from regular campfires by its bright blue flame.
In this guide, we'll walk you through everything you'll need to know about soul campfires, from where to find ingredients to what it does and more.
Minecraft Soul Campfire Guide
What Does a Soul Campfire Do?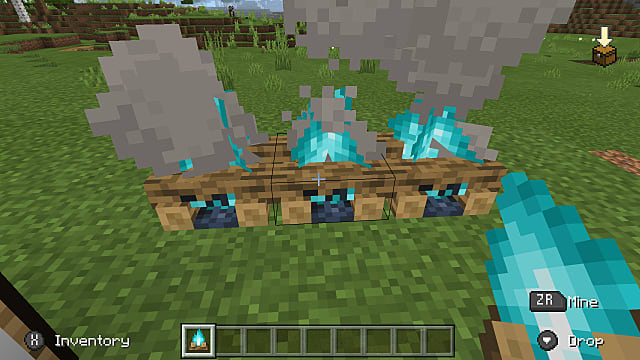 Before even getting to the point of making a Soul Campfire, you should know what it does.
For starters, Soul Campfires are distinguished by their blue flame, and they aren't as vibrant as regular Campfires. In fact, regular Campfires have a light level of 15, while Soul Campfires only have a light level of 10.
But Soul Campfires do have special features that you might find useful, other than just visual aesthetics. The main reason for using a Soul Campfire is its ability to repel Piglins, which are neutral enemies that were implemented in the 1.16 update. Piglins can be bribed if they become hostile, or you can simply guard yourself with Soul Campfires.
The other nifty feature is that Soul Campfires don't melt ice, so you can rest easy when lighting up your beautiful frozen creation. These Campfires are much hotter and feature a shorter cook time, though if you touch it, more damage is taken.
How to Craft a Soul Campfire
To craft a Soul Campfire, you'll first need to visit The Nether to gather Soul Sand. To do so, you'll need to use the following items to craft a Nether Portal:
14 Obsidian

1 Flint and Steel
1 Fire Charge
After that, jump in the portal and you'll be in The Nether. From here, your goal is to head to four-block-deep layers to locate Soul Sand, which is found below Y=65 in Nether Wastes, according to the Minecraft wiki.
You'll also find Soul Sand naturally in Nether Wart Rooms inside Fortresses. Keep in mind, you can't find Soul Sand anywhere else but The Nether.
Here's what Soul Sand looks like: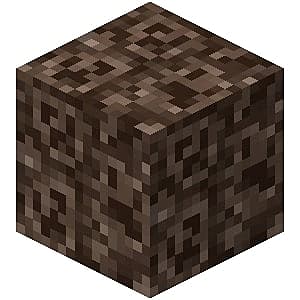 To make a Soul Campfire, you'll need the following materials:
3 Sticks
1 Soul Sand
3 Logs
After you've gathered those materials, visit a crafting table and place the items the same way as in the image above: Soul Sand in the center, three logs across the bottom, and one stick on each side of the Soul Sand.
From here, you're free to use your Soul Campfire wherever you'd like, much like regular Campfires. You can place them in or out of The Nether.
Related Content
That covers everything you'll need to know about Minecraft Soul Campfires. For more on Minecraft, click the links above, or visit our guide hub page here.
About the author