Paladins, a free-to-play arena shooter, has just entered an open beta on Steam. If you like Overwatch, then there is a high chance that you will enjoy Paladins, too. The game also utilizes the card system, just like the one in Paragon.
This guide will give you some of the most important tips on how to do well in ranked mode, which class would be the best for you, and a little bit on the deck building.
Choose your favorite champion
There are four classes of champions in Paladins and each of them is highly valuable in a match. You need to identify which of them fits your playstyle the most and how the champion of your choice fits the team you want to play for.
Tanks (front liners) have the highest amount of health and defensive abilities, such as barricades and shields. Tanks mainly have to protect their teammates from enemy attacks, but when they enter the arena, they need to rush towards the capture point and set the protective shields. Also, they should always work hand-in-hand with Healers for best effect.
Damagers do exactly that – a lot of damage. They can knock down or paralyze an enemy and even throw one beyond the borders of the map, which looks pretty entertaining. One of the best Damagers is Bomb King – he can turn himself into a giant bomb and roll right into the enemy's base.
Supporters (healers) do the opposite – they heal and support their teammates. However, they can interact with enemies in a number of ways, such as Pip – who can turn on his anti-gravity Weightless ability and flow up in the air to avoid damage.
Flankers is the hardest class of champions. Their job is to get to their enemy's base from the rear and show them that defending your flank is just as important as your front. They can also serve as Damagers or Tanks, but it is not their main role in the game.
Prepare to win in Ranked Mode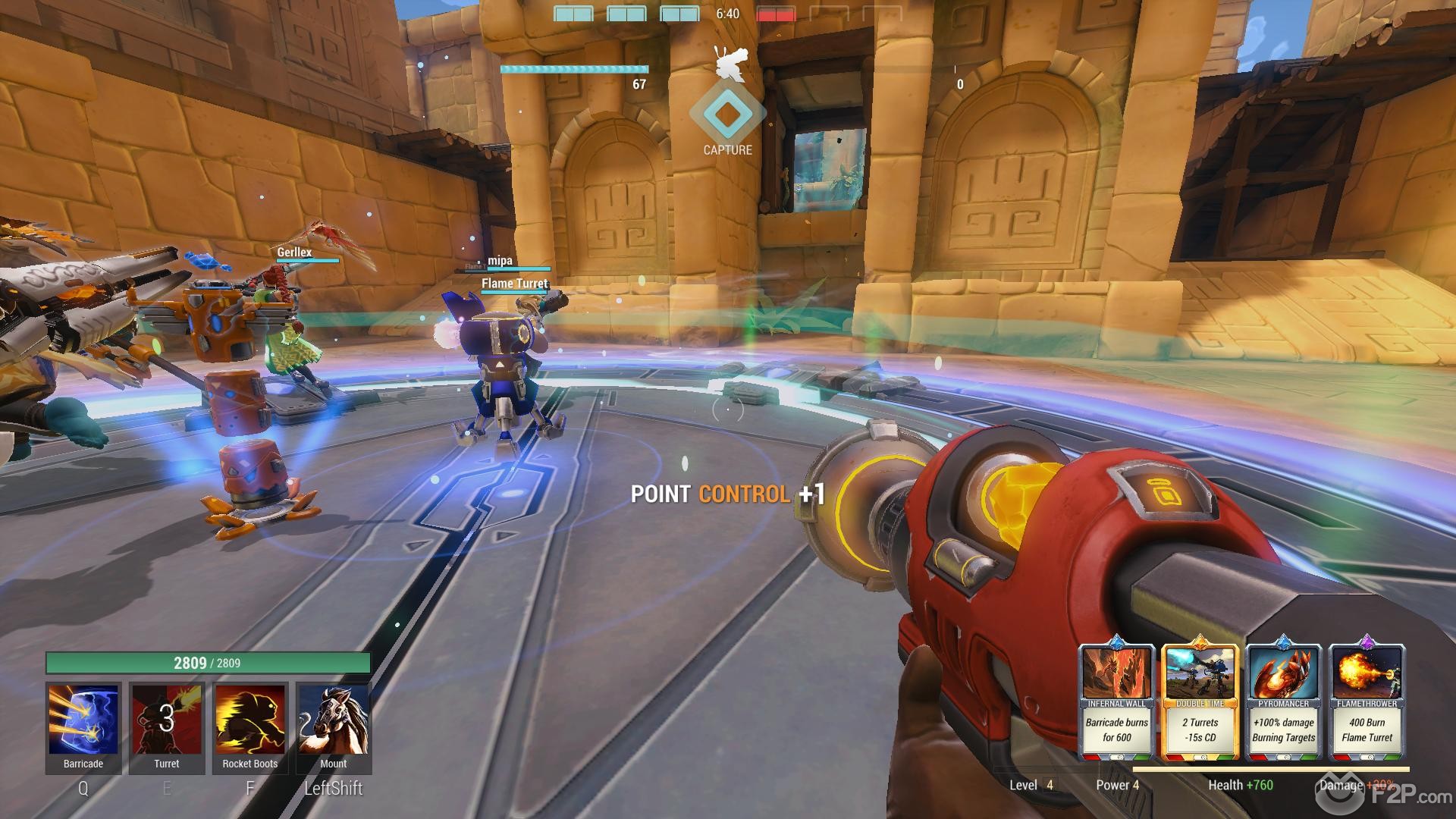 Just like any online shooter, Paladins has both Ranked and Casual modes. While in Casual you can have fun and just chill out, Ranked is a totally different beast and is highly competitive.
You start as two teams in 5 vs. 5 format on an arena with a capture point that either of the teams needs to take under control and protect. Then, you need to infiltrate the enemy base and destroy its vault.
The first part is not too hard, but if you want to succeed with the second one, you really need to work as a team. This means that you need to communicate well and choose the champion that fits the overall team balance.
Having a well-built team is a must for victory in the match. There are a couple of builds that are universally considered the best in terms of balance and power:
2 Tanks + 1 Healer + 1 Flanker + 1 Damager
Every good team has at least two Tanks – you just need them to keep the rest of your team safe. No Tank can stay long without a Healer, so one is a must. Flanking is always a good strategy, so you need one Damager from rear side and one from the front.
2 Tanks + 1 Healer + 2 Flankers
This combination drops one Damager in order to go full force on the rear side of the enemy's base. This strategy is a bit harder to implement than the first one, but if your Flankers are well-trained, then you will have no problems at all.
Learn how to build your decks
There are many ability cards for every character in Paladins, but you can include only five of them before each match up. There are several ways how you can earn more and better cards in Paladins:
Since it's a free-to-play game there is a choice of paying for cards with real money, but who does that, right?
Through normal leveling of your character – for each level you get a chest with three additional cards.
The best way is to earn an in-game gold by winning matches and buying separate cards that you want, but still don't own, with your virtual money.
Now, one important thing to know before building a deck in Paladins is that there is no such thing as meta, so don't bother buying the most popular cards – buy the ones that you consider to be the best for you specific character.
If you just start playing the game and not sure which cards to include in your decks, don't worry. Your best friend in this situation is a dedicated Paladins Decks website, where the community puts together the best possible decks for all kinds of players, both new and experienced ones.
Find the deck that you can afford at your current stage and go for it, usually they have the best variants of decks on the web.
Come back soon for more Paladins: Champions of the Realm guides at GameSkinny!
About the author