The Frosty Fest limited-time event for Rocket League is now two weeks away from its expiration date on January 3, 2018, so don't miss out on all the new Secret Santa crates and their amazing contents featured in this event.
Also, there is a new in-game currency being introduced — the snowflakes. You will need 50 of these snowflakes to be able to purchase the new crate. If you want to know how get these fast, then keep on reading the guide below for all the info you need.
How to Get Snowflakes in Rocket League
As already mentioned, snowflakes are only available during this limited-time Christmas event in Rocket League. But they probably will be usable, although not obtainable, after the Frosty Fest event is over.
Any player can get snowflakes by simply playing in online matches. Usually, the number of snowflakes received by players after each matchup varies between 1 and 10. Sometimes you can get more than that, but that happens extremely rarely.
So what's the fastest way to get them? First of all, always play ranked matches, as these will reward you with more snowflakes than the unranked ones. Also, the most rewards have been reported in 1v1 and 3v3 matches. So try these out!
What's Inside the Secret Santa Crate?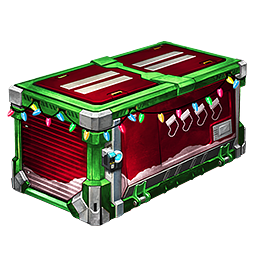 Besides the snowflakes, you can also purchase Secret Santa crates using keys, decryptors, and, of course, real money. In any case, here is the list of items you can get from the Secret Santa crate:
Cold Front Decal (Mantis, Rare)
Christmas Tree Decal (Octane, Rare)
Holiday Deco Decal (Dominus, Rare)
Rad Reindeer Decal (Breakout, Rare)
Candy Cane Trail (All Cars, Very Rare)
Peppermint Wheels (All Cars, Very Rare)
Yuletide Rocket Boost (All Cars, Very Rare)

Winter's Warmth Player Banner (All Cars, Very Rare)
Winter Storm Rocket boost (All Cars, Import)
Christmas Wreath Wheels (All Cars, Import)
Happy Holidays Goal Explosion (All Cars, Import)
Wonderment Wheels (All Cars, Exotic)
Besides Secret Santa crates, snowflakes can be used to purchase special Frosty Fest rewards. However, the quantity of these purchasable items is limited. Here is a breakdown of how many items you can buy with snowflakes:
Happy Penguin: 1 (Cost: 25)

Fallen Tree: 1 (Cost: 25)
Angel Wings: 1 (Cost: 35)
Holiday Bow: 1 (Cost: 25)
Holiday Stocking: 1 (Cost: 15)
Peppermint: 1 (Cost: 15)
Snowboards: 1 (Cost: 25)
Polar Force: 1 (Cost: 25)
Cold Sweater: 1 (Cost: 50)
Cold Sweater: 1 (Cost: 40)
Decryptor Keys: 5 (Cost: 50)
Secret Santa Crates: 9999 (Cost: 50)
—
That is all for the Frosty Fest event guide, and if you're looking for other Rocket League guides at GameSkinny, then check out the list below:
About the author