Nahida and Nilou are two powerful fighters in Genshin Impact. One utilizes her powers as the Dendro Archon, while the other dances her way to create a unique team composition. Here's our guide to help you determine whether to get Nahida or Nilou in Genshin Impact.
Genshin Impact: Nahida or Nilou — Which 5-star Character is Better?
Nahida and Nilou are amazing in their own right, and we recommend getting both of them if possible. However, if their banners get featured at the same time, such as during the first half of the version 3.6 update, then you might have to choose only one.
Choosing Nahida
Element: Dendro
Role: Sub-DPS or support
Best-in-slot weapon: A Thousand Floating Dreams
Best artifacts: 4-piece Deepwood Memories or 4-piece Gilded Dreams
If choosing between Nahida or Nilou in Genshin Impact, then the ideal pick is the former. Nahida is considered a game-changer, one who truly maximizes the capabilities of the Dendro element, and all related elemental reactions.
This is partly due to her All Schemes to Know skill, which links nearby enemies to apply Dendro. Combined with her Illusory Heart burst, she'll gain buffs based on the elements of her teammates.
Perhaps the most important factors are Nahida's Awakening Elucidated Compassion Illuminated. The first one grants bonus damage and crit rate for her skill based on her elemental mastery (EM) above 200 points.
The second one is where things get interesting, since she'll grant bonus EM to all party members based on 25% of her stat. Because you'll build her primarily to stack EM, she'll increase the damage of all party members that rely heavily on reactions.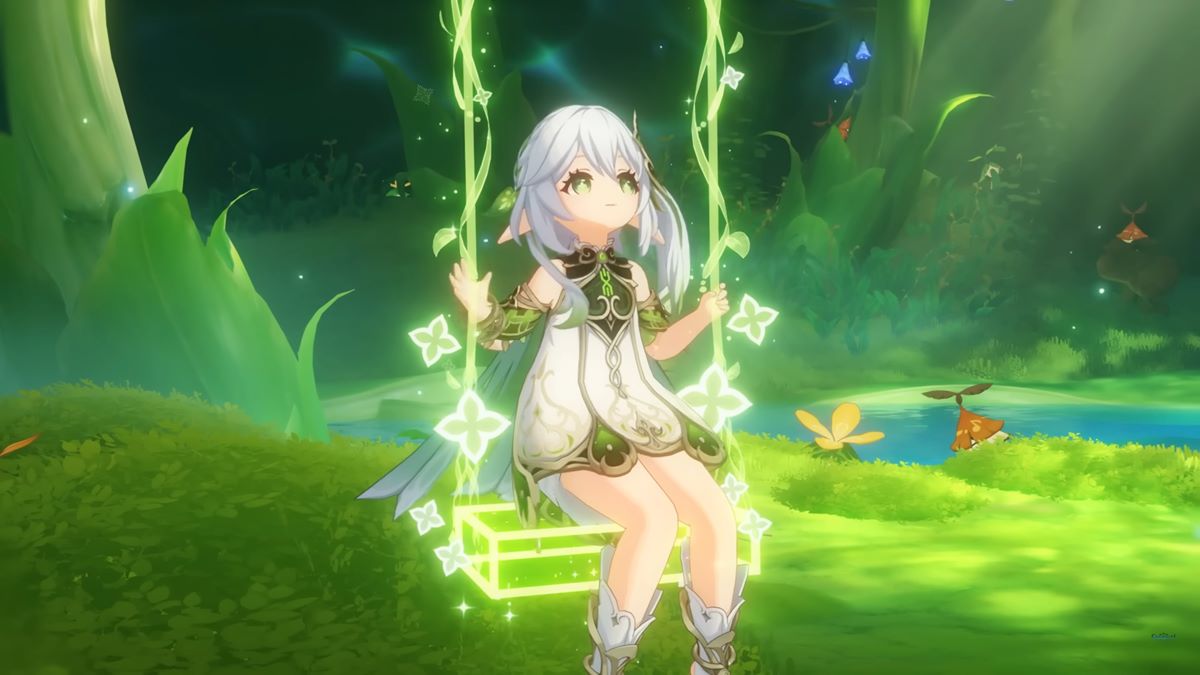 Image via Hoyoverse
Choosing Nilou
Nilou is an alternative option if you already have Nahida and want to try out her capabilities. What makes Nilou unique is her Court of Dancing Petal passive. It requires your team only to have Hydro and Dendro characters to generate Bountiful Cores (i.e., stronger and bigger Bloom explosions).
It might seem restrictive at first, but it works tremendously, especially when you've got decent teammates like the Dendro Traveler, Collei, Xinqiu, Nahida, Kokomi, or Yelan. Likewise, Nilou is an HP-stacker, and her Dreamy Dance of Aeons passive grants extra Bountiful Core damage for every 1,000 HP above 30,000.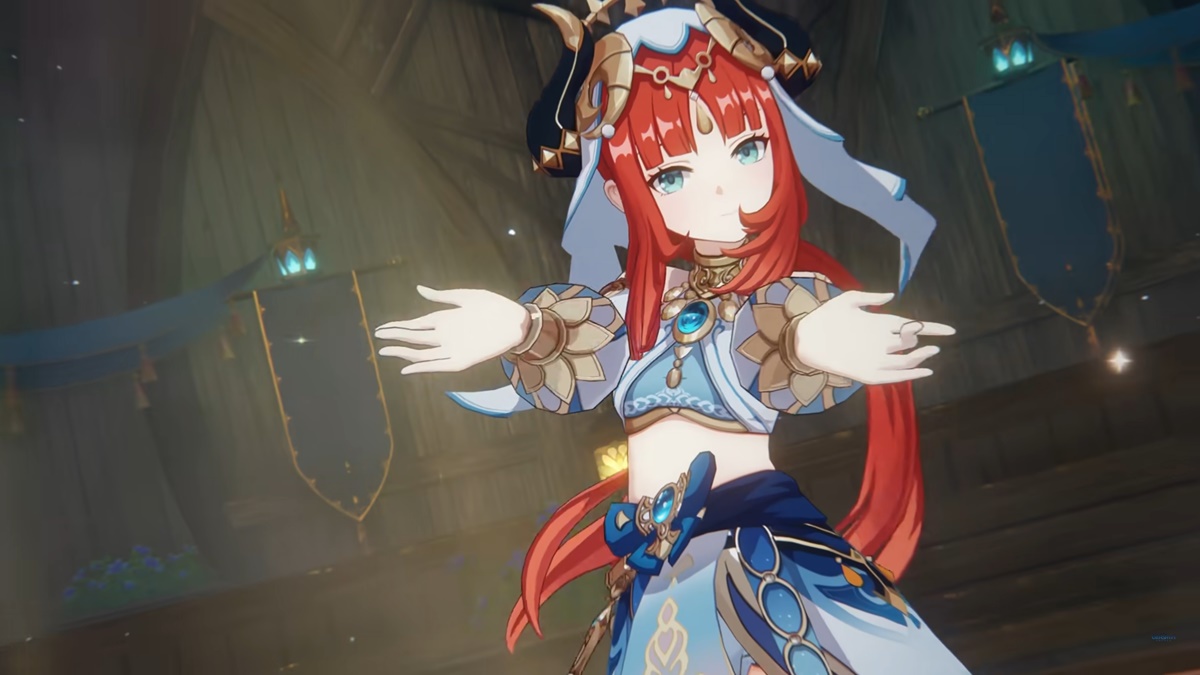 Image via Hoyoverse
In any case, we do recommend getting Nahida instead of Nilou in Genshin Impact. This is to ensure that you can make the most out of all Dendro-based reactions, as opposed to experimenting with a more unique playstyle. Still, you can learn more about Sumeru's favorite dancer in our Nilou build guide, as well as other in-game mechanics in our guides hub.
Featured image via Hoyoverse.
About the author