The Sons of the Forest Slingshot location is near the start of the game. It's easy to miss if you don't know where to look, keeping you from getting a decent early-game weapon that has essentially unlimited ammo. The weapon doesn't hold its own very well the longer you survive on the island, picking up better and more useful tools, but if you're wondering where to find the Slingshot, it's worth knowing how to get it.
Where to Find the Slingshot in Sons of the Forest
The Slingshot location is on the southern side of the island, near the base of the mountain.
Follow the stream from the first helicopter crash site (where you start the game) toward the west, then south. If the helicopter is to your back, that's left, then left again down the mountain.
Continue along the stream until it forks, then stay right by the larger river. You'll eventually come to a pool with three bodies on stakes near a cave.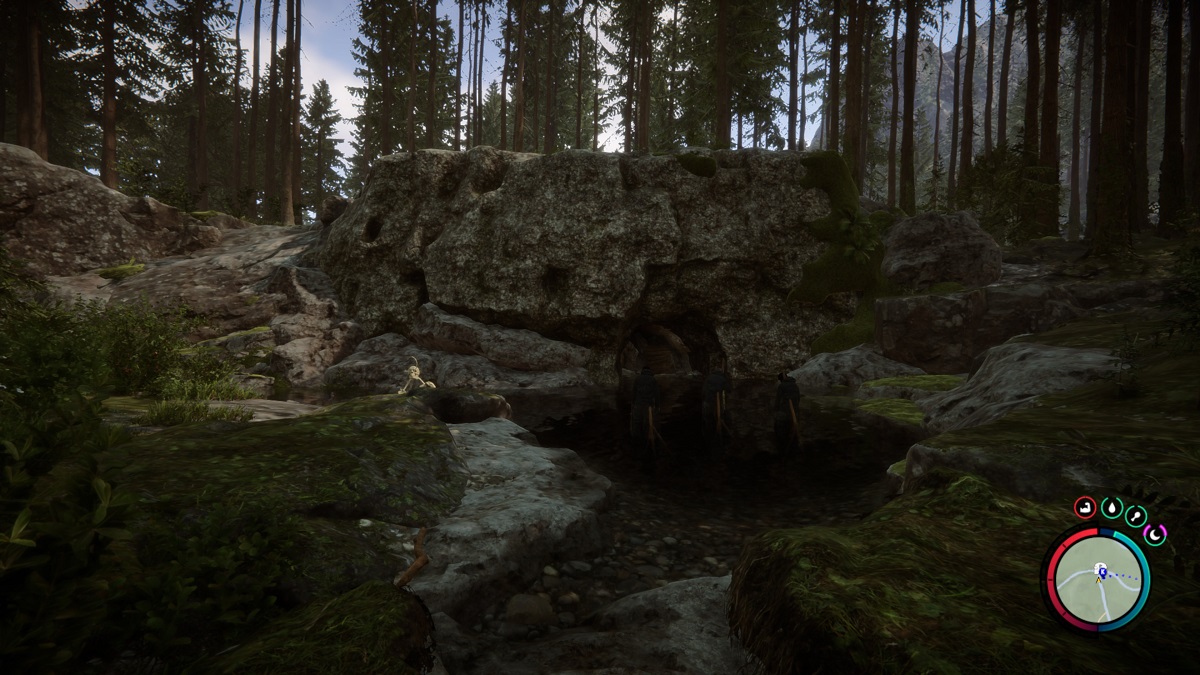 Screenshot by GameSkinny
You can find the Slingshot on one of the bodies. Even if you have an idea of where the location is, it's possible you may completely pass this area initially. It's easy to miss it on your way to the closest purple map marker near the original crash site, where you find the Flashlight.
While you're here, be sure to check the nearby cave for the Shovel, too.
The Slingshot isn't the best ranged option in Sons of the Forest, nor is it close to the best weapon you can find, but it can be used to push inquisitive cannibals back or to lure them into defensive buildables like Bone Maker Traps. It can also be used to kill birds for feathers, though it's pretty useless for hunting in general, considering its relatively poor accuracy and firing speed.
The nice thing about the weapon is that it always has ammo. The Slingshot uses the Small Rocks littering the island as ammunition, so you'll have a steady, nearly unending supply of projectiles.
It will quickly get outclassed by some other weapons you acquire, like the pistol and shotgun, and you can simply harvest feathers from the birdhouses you build. But it can be useful in the game's early days.
That's how to get the Slingshot in Sons of the Forest. With it, you've got another weapon to add to your inventory early. Be sure to assign it a Hotkey for quick recall, and keep a handful of Small Rocks handy at all times. For a more powerful, albeit close-range, weapon, consider seeking out the Stun Baton. We've got more useful tips and locations guides in our SotF survival hub.
Featured image by GameSkinny.
About the author