As the Angry Birds franchise continues to grow, the adult-friendly Angry Birds: Evolution has stepped up the range and appearance of the Angry Birds gang.
As explained in a previous Angry Birds: Evolution guide, the higher rating a bird has, the better their health and attacks are — and they provide more bonuses for the player. Along with star-ratings, colors play a major role in bird capabilities and attacks (which comes in handy when building a team in Angry Birds: Evolution).
4- and 5-star birds are the most prized birds, while lower-ranked birds are more common yet less effective in battle and collecting points. With all that said, here are some of the best birds in the Evolution.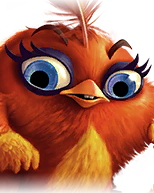 Bette
This innocent 4-star sweetheart can unleash a direct attack on the pigs no one expected. As she evolves, Bette's innocence gives way to either a punk fem-anarchist or Street Fighter-like martial artist ready for action.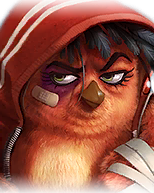 Billie
This 4-star butt-kicking lady is always ready to take down any pigs with one of her moves. With her wrestling skills, Billie can evolve into a stealth ninja warrior or punk-rock brawler.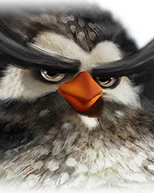 Byron
An ultra-rare 5-star bird, Byron has a pension for operatic leads and battle cries that blow pigs away. He can evolve into a brash punk or god-like operatic superhero.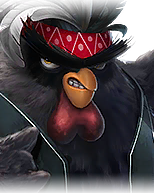 Carson
This 4-star rocker deals with pigs through his guitar riffs as he jumps in the air and demolishes them. His evolution can lead to turns as either a rocking robot or a debaucherous marital arts rock star.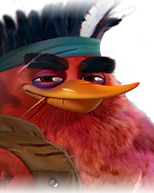 Claude
As a 5-star military man, Claude thrives on direct strikes against pigs with muscle and mayhem. All that military machismo comes in handy when he either evolves into a tech-savvy ranger or a battle-ready commando.
Darlene
Darlene is a 4-star egg-laying machine who can counter any pig attack with her direct strike. As with any mother, Darlene's empty nest leads to a transformation into either a strong military mama or a Deadpool-like super heroine.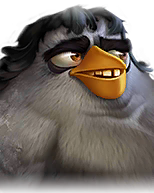 Dutch
As a brainless Rambo-wanna-bird, Dutch is sculpted and ready for combat with the pigs (no matter how many times he forgets). His 5-star training can lead down the path of a hardened military bird or a stoic guerilla martial artist.
Geraldine
As a tough-as-nails grand dame, this bird doesn't let her age stop her from taking care of any pigs in her way. Geraldine's 5-star feisty attitude and hard-earned wisdom shape her evolution into either a tattooed steampunk queen or a fierce super heroine.
Kowalski
This 4-star mental case is a silent killer waiting to be tested as she observes the situation. With her evolution, Kowalski can become queen of the military or Angry Birds' answer to the Scarecrow.
Zain
As a 4-star cannibal, Zain can unleash his madness from a distance. His evolution splits into either a Dracula-like superhero or a mad steampunk scientist.
These are just a select few of the best of the best. Hopefully, this will be helpful when you pick and choose your teams.
Now go build an amazing team and have fun! For more Angry Birds: Evolution guides, stay at GameSkinny and delve into more information and news on Angry Birds.
About the author