The Diablo 4 Halls of the Damned is a dungeon in Kehjistan. In it, you'll have to destroy structures while being assaulted by undead from all sides. Our Diablo 4 Halls of the Damned guide discusses this dungeon's location, as well as the objectives, boss encounter, and rewards.
How to Complete Halls of the Damned in Diablo 4
Halls of the Damned Location
The Diablo 4 Halls of the Damned dungeon is in the Scouring Sands sub-zone of Kehjistan. It's in the eastern portion of the region, and the town of Tarsarak is the closest fast travel point. As you cross the desert, simply keep going east until you reach a narrow pass that leads to the dungeon's entrance.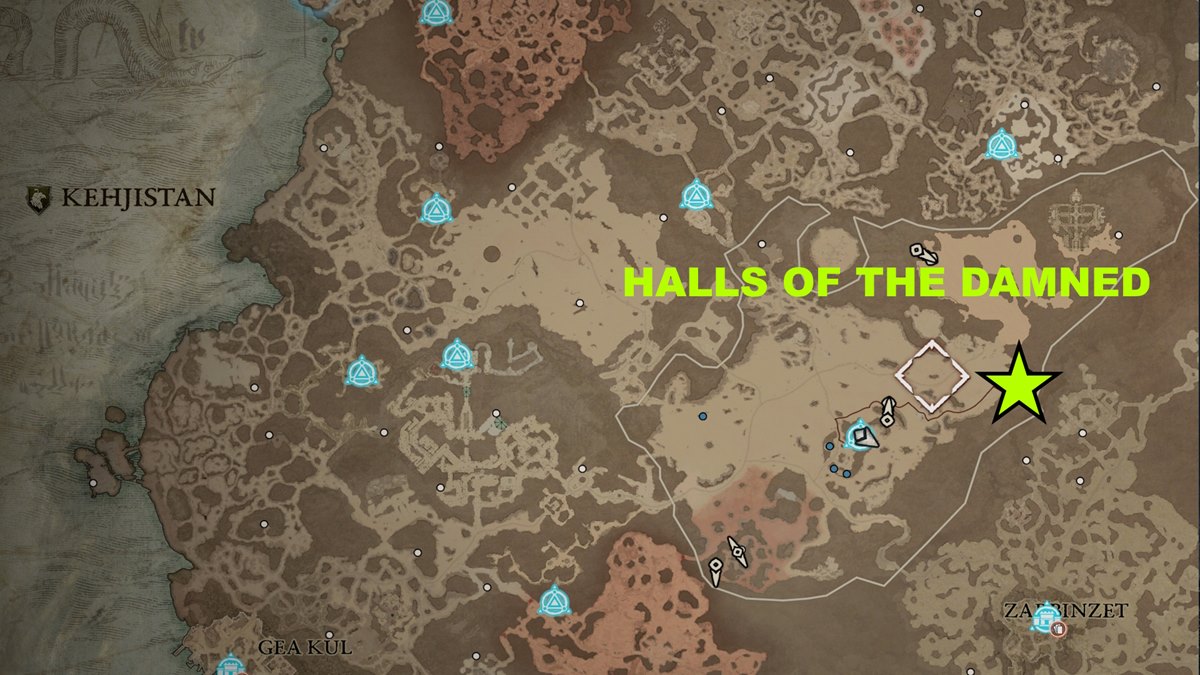 How to Destroy the Idol of the Overseer and Seaborn Goddess
Due to the procedurally generated layouts, the interior of the dungeon might be different. In my case, however, I did need to find and destroy the two aforementioned statues. I did not find them in the main area at all. Instead, I had to go through two teleporters that led to other sections. These areas were also filled with undead skeletons, evil spirits, and elites.
After completing the initial objective, you'll have to return to the main chamber where a challenge awaits. Simply put, you'll need to survive several waves of undead foes for 30 seconds.
How to Beat the Tomb Lord Boss
When that's done, it's time to face the Diablo 4 Halls of the Damned boss. The one that I battled was the Tomb Lord, and he was quite a pushover. He mostly casts a Blinding Circle that prevents your character from taking any action until you move out of its radius. The most annoying part, though, was whenever he cast Grave Walls. These are just to block your path, though my Necromancer's skeletons kept attacking them.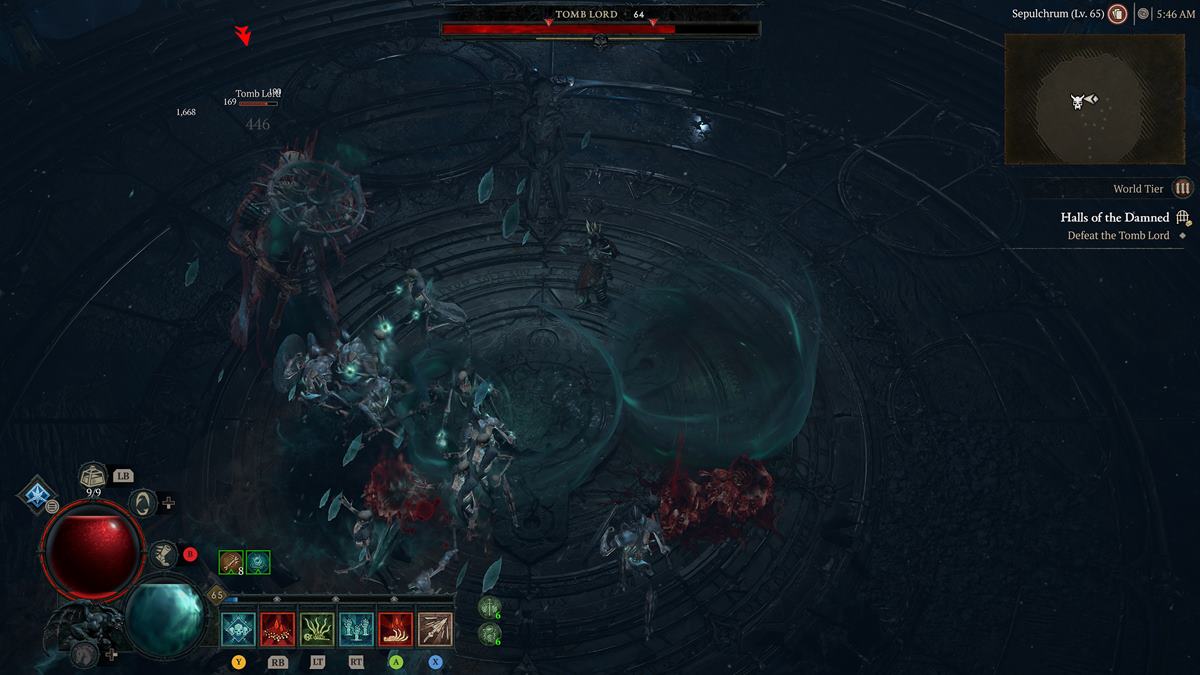 Reward: Aspect of Disobedience
Once you've defeated your foe, you'll receive the Aspect of Disobedience as a reward. This Legendary Aspect can be used by all classes, and it has the following perk: "Gain 0.25% armor for four seconds whenever you deal damage. This stacks up to 25%."
It's worth noting that this is the base version of this aspect. It's also weaker compared to potential rolls from legendary items. Still, this one can be imprinted via the Occultist whenever you want.
And that's it. That's everything you need to know about the Halls of the Damned in Diablo 4. For more tips, walkthroughs, and strategies, our Diablo 4 tips hub has you covered.
About the author