Nordic Cool: EVE Online and Alan Wake Developers Discuss the Game Design Superpower of Scandinavia
Nordic game design is taking over the world. Don't complain, it's a lot less painful than their previous methods of world domination.
EVE Online's lead designer Kristoffer Touborg and Alan Wake developer Saku Lehtinen joined USA Today's Mike Snider for an hour-long discussion of the Scandinavian influence on game design at the Nordic Cool 2013 festival at the Kennedy Centre, Washington.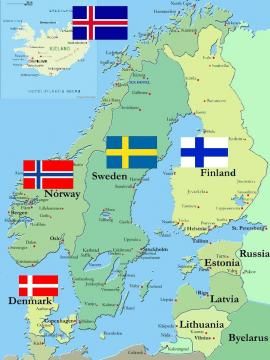 Both developers gave brief presentations of their studio's products before settling in to talk about the Nordic game development scene and the innovation that it brings. Lehtinen fielded the idea that, at least relative to the population, Nordic countries could be considered a "game designing superpower".
It is certainly a claim with some merit, with the region boasting studios like Finland's Remedy (Alan Wake, Death Rally, Max Payne), Rovio (Angry Birds), Supercell (Clash of Clans, Hay Day), Funcom (The Secret World, Age of Conan, Anarchy Online, The Longest Journey), Iceland's CCP Games (EVE Online, DUST 514) and Sweden's Mojang (Minecraft) to name a few.
Even Kristoffer Touborg, who is half-Danish and half-Swedish, expressed surprise, not realising how many titles that he had played which were of Scandinavian origin.
When analysing why the region produces games of such quality and originality, Touborg offered the explanation that it is perhaps due to operating in "an isolated gaming culture."
"If you're in a game studio in LA, there's tons of other game studios around, you'll go out, you'll meet other people. In Iceland, there's just water. Thousands and thousands of miles of water. There's no one I can talk to about games in another studio there. Of course that has its disadvantages because you're not part of this big community that gets together, but it also has the plus side of us having to come up with something on our own and not having a culture that homogenises what we do."
A good example of this high-risk Nordic approach to design decisions was given by Touborg, describing CCP Game's recent innovation in linking sci-fi MMO EVE Online (PC/Mac) to the console shooter DUST 514 (PS3) as a "bad idea... but now it's working for us it seems like a good idea."
He then provided the following colourful description of the integrated EVE/DUST experience to an amused audience;
"When you sit in a spaceship and someone in another game calls in an air strike and you bomb that from a totally different game, you will get the biggest nerd boner you've ever had."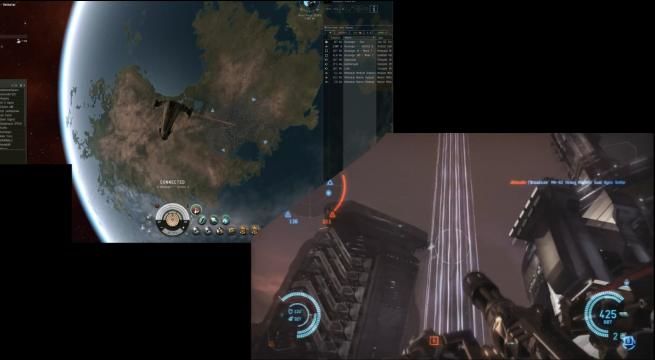 However, there are no figures available to determine if Nordic game development has any influence on the local birth rate.
Next: Part Two - Touborg and Lehtinen discuss The Nordic-American Relationship and the future of the industry.
Published Sep. 11th 2018