First Two Issues of HOTLINE MIAMI 2 Digital Comic Now Available FREE on Steam
Looking forward to HOTLINE MIAMI 2? Check out its digital comic preamble on Steam!
If you're like me, you are eagerly anticipating the release of Hotline Miami 2: Wrong Number from the duo over at Dennaton Games and Devolver Digital this year. But with no solid release date confirmed just yet, we're all just champing at the bit for more gory goodness on the neon-lit, blood-soaked streets in the world of Hotline Miami. Well, fanboys, we've got something to hold us off for a bit...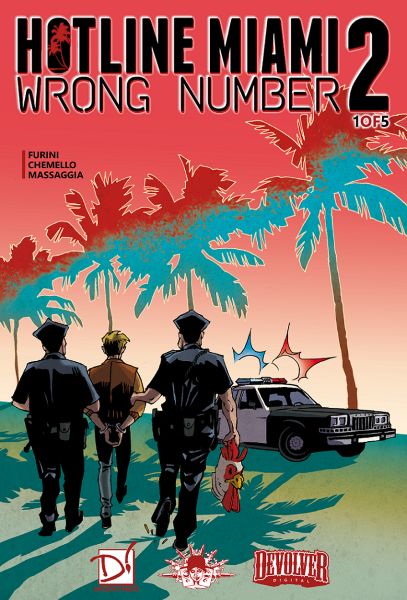 Today comes the release of the first two (of five) issues of Dayjob Studio's free Hotline Miami 2: Wrong Number digital tie-in comic on Steam. With a story written by Maurizio Furini & Federico Chemello and art by Alberto Massaggia, the digital comic app takes you to a table featuring the two issues while playing a synth-infused bass line while you read.
The final three issues will be released soon. Then we're back to waiting for the game's actual release, slated for sometime this March.
Published Feb. 17th 2015